The honeymoon tour in Nepal is about a precious event in a couple's life. Basically, Nepal has a verdant paradise for honeymooners where couples can explore the mountain view, vibrant nightlife, and water sports, and enjoy helicopter rides. There are famous locations in the Himalayas for newlyweds for honeymoon celebrations.
Nepal is a magical country that has a lot of hills and mountains, rivers, and valleys where couples can enjoy everlasting cultural diversities, numerous romantic targets that are bestowed with gifts of nature, and exciting activities that make honeymoon travel truly a heavenly experience.
Besides that newly married couple can enjoy your cheerful minutes with astonishing craftsmanship and design, sanctuaries, stupas of Kathmandu, eminent perspectives on Mt. Everest and other high Himalayas from mountain flight, normal marvels (cave, stream gorge, swimming pool, waterfall) of Pokhara, and few days simple climbing on mountain trail of Ghandruk and Dhampus. While shutting with nature and crude culture you can talk about and make a decent arrangement for your blissful future life.
The honeymoon is a golden period of conjugal life. Relax on honeymoon holidays is a romantic tour that offers you to visit nice places in Nepal. Many new couples come to visit base camps at the tallest Mountains for the purpose of their honeymoon tour. They hike to the famous viewpoint, majestic lakes, and gorgeous valleys, and hike to the foothills of the tallest mountains.
Furthermore, roughly 60% of Indian travelers and other citizens reach Nepal for the purpose of honeymoon holidays. They plan to visit those romantic places for a week long. Couples can choose the mount Everest experience flight if they are traveling for less than a week plan in Nepal.
Cheapest Honeymoon Tour In Nepal vs luxury Honeymoon Tours
Nepal offers various places which are cheaper to celebrate weddings and honeymoons. As you go into the mountainside, you can celebrate weddings and honeymoon tours at a cheaper price. Likewise, if you wish to celebrate in a big town with a five-star service then you can choose a luxury honeymoon tour package. As the majority of us realize that wedding cost is high and henceforth you might be restricted with the spending plan for a vacation. In the event that you are looking for a reasonable vacation in Nepal, at that point we will manage you to the different districts in Nepal.
A wedding trip especially in the mountains is a valuable occasion in a couple's life. Nepal has forever been the ideal objective for recently wedded couples. During a mountain wedding trip visit, couples will spend their cheerful minutes exploring their dream trips.
We at Gokyo Treks organization approved trek operator agency in Nepal to arrange you luxury or cheap honeymoon tour and we understand that Hiking in the mountain or mountain honeymoon tour is a valuable occasion in a couple's life.
Top 10 best honeymoon tour places that perhaps you don't know
Nepal has the top best places for your honeymoon holiday. Visiting new places around the world with a soulmate is not a dangerous woman tour. Therefore, we have compiled a list of vacation packages in Kathmandu to consider for fast and simple searching. These incorporate individual and private Kathmandu special first-day packages. You can even address our delegate for an exceptional customized travel plan.
1. Kathmandu city honeymoon tour.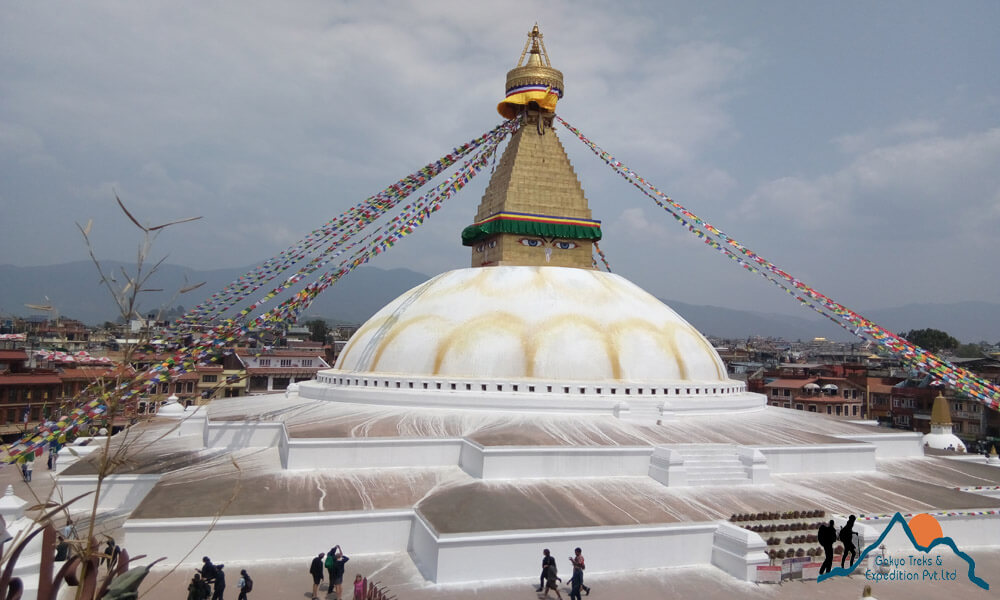 Before leaving your country, make a plan together for a honeymoon tour setlist. In the event that you are eager to suffer from the energy of the brilliant wedding, simply visit Kathmandu. Ancient Kathmandu city is a majestic town full of historical monuments. The capital city has different social identities, shadings, and customs. While at the comparable time, it is likewise a totally pompous amusement and dance club.
Honeymoon couples can make can enjoy bird's eyesight of Mount Everest and many other tallest Mountains in the mountain flight tour that is taken either by Buddha Air or Yeti Airlines. Exploring a city is the best honeymoon tour outfit, so in the afternoon, see the World Heritage Sites. They are mainly, Pashupatinath Temple, Boudhanath, and Swayambhunath stupa.
2. Chitwan National Park Sightseeing.
The meaning of Chitwan is the heart of the jungle. In the Chitwan jungle, you can do such as jungle drive jeep safari, Bird Watching, Canyoning, Nature tour, Jungle walk, and jungle drive.
Chitwan National park covers 932 square kilometers (360 sq miles) and declares a world heritage site by UNESCO in 1979. A huge number of travelers come to visit Chitwan national park for jungle safari activities every year. Moreover, Chitwan National Park is located in the central Terai lowlands and offers some of the best wildlife – nature sightseeing places in Asia. The Park stakes its eastern border with the Parsa wildlife reserve of Nepal.
Besides that, Sauraha Chitwan is a gateway to visiting National Park. It is a wonderful place of lush sub-tropical jungles and the home of several animals such as Elephants, tigers, wild boars, bears, 1 horned rhinoceros including many species of birds and reptiles. So, it is one of the most demanding wildlife safari or jungle safari tours in Nepal.
Jeep safari in Chitwan National Park provides an opportunity to get a closer view of the endangered one-horned rhinoceros. Furthermore, you will have to familiarize yourself with the vibrant Tharu way of life, culture, and tradition.
3. Nagarkot hill station sightseeing (get sunrise and sunset)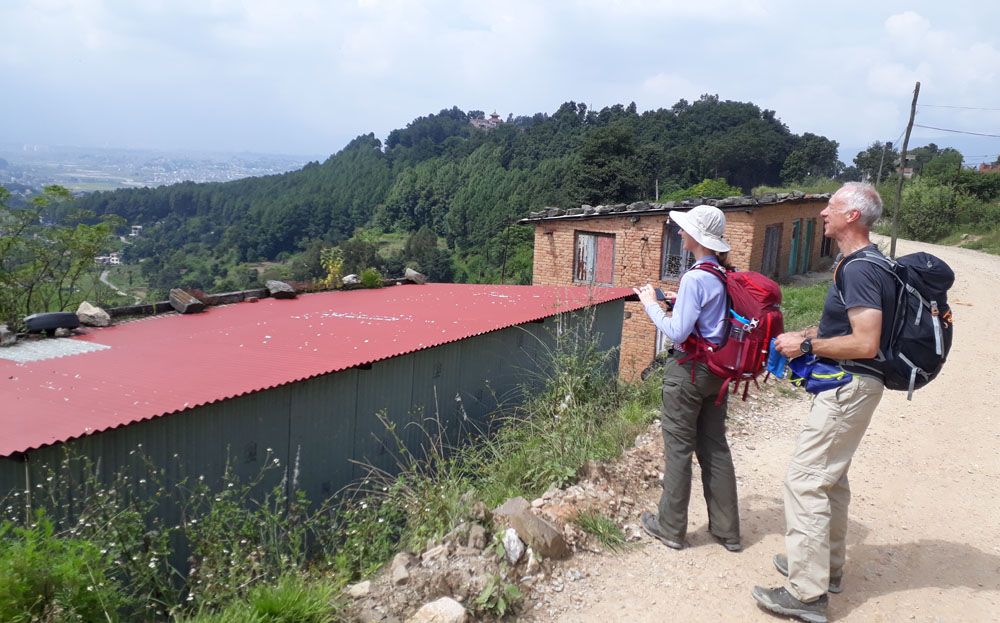 Come to Nagarkot hill and get the ideal sunrise and sunset from Nagarkot hill tower. Couples can stay overnight in a luxury hotel Nagarkot Sunrise Tour and get incredible sunset in the evening before dinner and sunrise the next morning from the hotel rooftop. An excellent climate driven by the most noteworthy top on the planet is sitting tight for you. In clear weather, tourists can see more than a dot of Mount Everest. Moreover, you can continue the trip to the Changu Nayaran Temple hike via the beautiful forest on your descent to Bhaktapur town.
4. Pokhara city Tour
Pokhara is a city of beautiful lakes and one of the exceptional and intriguing spots for a special honeymoon trip. For an as-of-late married couple, Pokhara is a heaven, with an ideal view of Himalayan Assortment, pristine lakes, and the hill stations. The comfortable lodging choices make the home paradise for the vacation outing to Nepal. The couple can boat ride on Phewa Lake. Likewise, Sarangkot hiking for Paragliding, Zip lining adventure, and city tours are the most highlights of this section.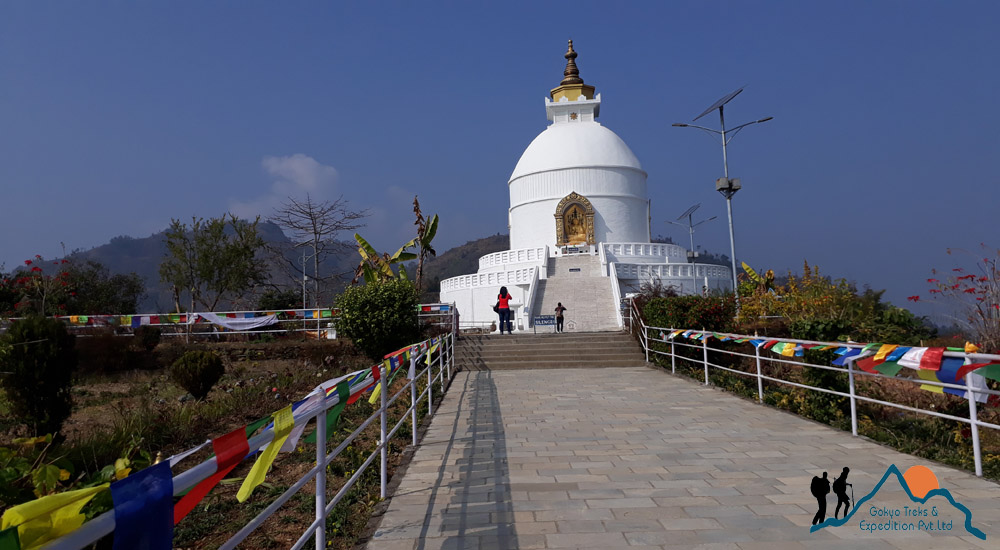 Additionally, There is a newly opened cable Car that connects Pokhara's Fewa Lake and Sarangkot tower. This is the first cable car service in Pokhara town and is popular as an Annapurna Cable Car. There are 18 gondolas and all are ready for passengers. Seventeen gondolas will be used to carry eight passengers each and one will be used to transport goods. Riding the Cable car, tourists can experience the glorious Annapurna mountains with beautiful hills, lakes, and lakeside.
5. Daman Hiking for couples
The Daman is a little promoted hill station to get a scenic view of high mountains and the great valleys. Hike at Daman is common for tourist travel places in Nepal for the honeymoon trip. The hill station of Daman can be reached after a day trip from Chitlag/Markhu or 4/5 hours of scenic drive out of Kathmandu town. A remote and enchanted-like destination, far from the busy town, for few high-class familiarity and love to make your Nepal honeymoon trip remembrance.
6. Lumbini – The birth Place of Buddha
Lumbini is the origination of Lord Buddha, the devotee of harmony and empathy. The place Lumbini is about 21 kilometers west of Bhairahawa and 282 kilometers southwest of Kathmandu city. The center point of Lumbini tour is a position of a journey for Buddhists just as a position of veneration for harmonious admirers of any strict confidence all through the world.
7. Mount Everest Panorama Journey
An epic journey at Everest makes your honeymoon tour exciting. Many couples especially from Asia choose to hike up to Sengboche hill station to get an amazing glimpse of Mount Everest's panorama. The Everest Panorama Trek offers some amazing panoramic views of the great Himalayan ranges at a 360-degree angle. It includes Mount Everest, (8,848m), Mt Lhotse (8,749m), Nuptse (7,861m), Ama Dablam (6,856m), Thamserku (6,608m), Labuche (6,119), Kangtega (6,685m), and Pumo Ri (7,165m). Mount Everest view trek is an easy hike that is located in Sagarmatha national park.
8. Poon Hill Trekking
The Poon Hill journey is a generally possible 3 nights 4 days trip of mini Annapurna mountain trek. The Poon Hill Trek moves to 3,210 meters on the lower regions of Annapurna. The path experiences mountain towns, hazy woods, and engineered overpasses and it gets truly delightful. The honeymoon trip at Poon Hill is possibly either driven out from Kathmandu or flying from Kathmandu to Pokhara. Hill station poonhill is one of the most demanding easy hikes in Nepal.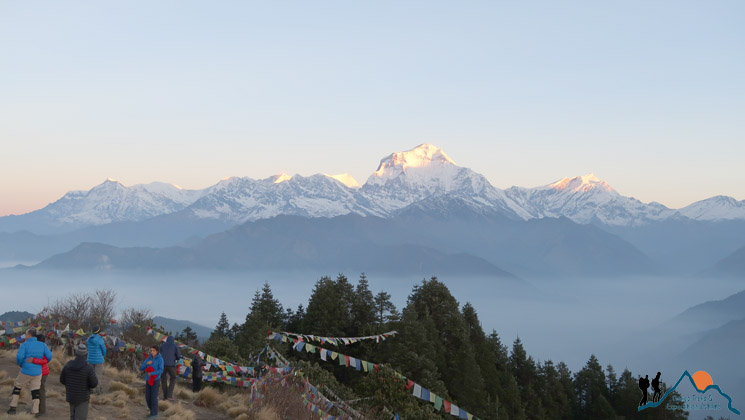 9. Old Bandipur: Atmosphere to experience the Newari tradition
This is the chance to make a romantic honeymoon tour in Nepal. At Bandipur, the atmosphere and culture meet the class. Tourists can experience the Newari hospitality as well as their tradition. Let the initial trip with your loved one be in and over the Newari culture at the charming and peaceful Bandipur in Nepal. Romance surpassed excitement at the Siddha Gufa, and calm silkworm farms are the main attractions of the Bandipur honeymoon trip.
10. Chandragiri Hill Day Tour
Kathmandu is a captivating city, however, numerous explorers pass up the regular quality of the encompassing valley. Appreciate pine-secured slopes and clearing, snow-covered perspectives on the Himalayan reach during this loosening-up road trip to Chandragiri Hill. Chandragiri Hill Day Tour is the best suit for couples for a half-day holiday excursion In Kathmandu Town. Climb up an obscure path, and snatch lunch at a close-by eatery, or parlor in the recreation center. The visit incorporates passes to a pristine trolley for a beautiful ride up the mountain.
Colclusion
These are some magnificent spots to see in Nepal for Honeymoon trips. As per your dream and request, we can design a honeymoon tour packages which will suit your relaxation during your stay. In Kathmandu, you will observe the ancient art, architecture, and culture of Nepal whereas in Chitwan you will have fun with nature, wildlife, and conserved animals. On the off chance that you are searching for the best travel vacation package to visit Nepal, feel free to write at any time.
Nepal Honeymoon Tour weather fact
December – January, and February marks winter time in Nepal. Early morning in the big cities, the skies are a little bit foggy, and cloudy but generally clear skies after 10 am. But still, a beautiful time for a couple of holidays. March – April and May is sunny, the weather gets excellent, and the best time to explore the city and hill station for sunrise and sunsets. June – July, and August is monsoon time in Nepal. So, it is not a good idea for wildlife jungle safari tours because of the tall grasses, so the chance to see wild animals and birds is very less. Other than that, it is also a good time for a honeymoon trip. September – October, and November are best time to visit. The monsoon is over around early September, but some drops of rain are still possible in September. In addition, visiting after the rains are always great for a clear best view.