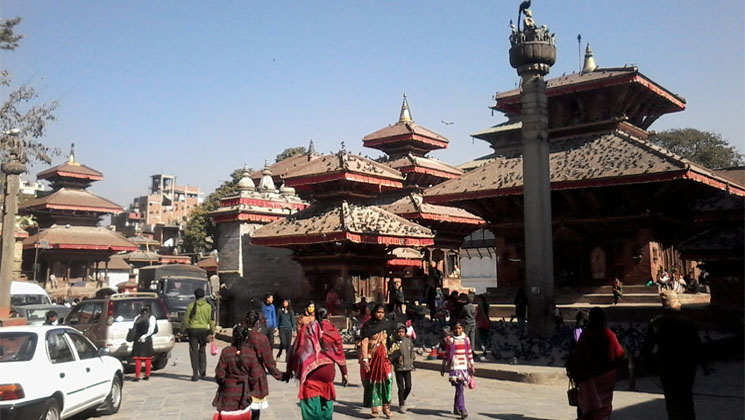 Kathmandu to Pokhara tour offers diverse in Nepalese culture, lifestyle, and history of Nepal. Kathmandu to Pokhara travel begins with the historical and architectural Kathmandu durbar square, symbolize Lichhavi & Malla dynasty.
The Kathmandu tour is a tourist paradise and cultural hub for all age travelers to experience the historical and architectural monuments built in 2012. They used to live and operate the rules in the Kathmandu valley. Furthermore, kathmandu to pokhara tour package is carefully designing from our expert tour operator Ammar Raj Guni.
Moreover, the best and most visiting places include Kathmandu durbar square, Swayambhunath, and Boudhanath stupa. In addition, Hindu temples of Pashupatinath and Changu Narayan located above Bhaktapur city. Travel solo or with groups, make an amazing Pokhara day tour booking expert guide that provides from Gokyo Treks Nepal.
Besides that, there are many temples and monuments in and around Kathmandu and Pokhara towns to visit. Furthermore, Pashupatinath temple , a major Hindu pilgrimage sites, lies in the bank of the holy Bagmati river. At your Pashupatinath tour, you can see how Hindu people do funeral processes of a dead body.
The Pokhara city is a beautiful town that lies 200 km away from Kathmandu. During the Kathmandu to Pokhara tour trip, you will be guided to the most popular places in Pokhara like Phewa Lake, Begnas Lake, Rupa Lake, Mahendra Gupha, the Davis Fall, the gorge of the Seti River. Some of them are also the best picnic spot in pokhara.
What are the best scenic places for couples while on Pokhara Tour?
Majestic phewa lake is another tourist attraction where people can boat to reach tal barahi temple. Visit Hindu temple and get a glimpse of Annapurna mountain range while surfing on fewa lake. See our tour packages in nepal for Nepali and foreigners.
In addition, Pokhara sightseeing day tour is one of the most demanding and best-selling trips in Nepal. Likewise, reaching Pokhara lakeside, you can see the development of pokhara nepal tourism, art, and pictures and check the evening in pokhara nepal nightlife. Our tour prices are cheaper and guaranteed service serving with a professional tour guide.
About 65% of Nepal visitors explore Pokhara Tour in the last minute of their holidays. Majestic town Pokhara is a scenic city with green lakes and the tallest Mountains less than 4-kilometer distance. The town lies at an altitude on 3,000 ft above sea level. It is 200 kilometers west direction from Kathmandu, the capital city of Nepal. Pure and natural beauty are the richest things in Pokhara. Imagine yourself to get an amazing view of the majestic Himalayas.
You can see Annapurna, Dhaulagiri and Manaslu three peaks above 26,240 feet or 8,000m from an elevation of below 1000m within a very close aerial, distance. Furthermore, Pokhara valley is a gateway to explore the popular Annapurna mountains. The serenity of Phewa Lake and the magnificence Fishtail summits Fishtail (6,997m/22,950 ft) and the five peaks of Annapurna range rising behind it create an ambiance of magic.
The mystical land of Pokhara city is the land of the Magars and Gurungs who have earned worldwide fame as Gurkha soldiers. Brahmins, Chhetris and Thakalis are other major communities living in the town. Pokhara city is a destination of traveler choice. There is a Tal Barahi Temple that lies on an island.
International Mountain Museum, Butterfly Museum, World Peace pagoda tour, Sarangkot sunrise-sunset tour are also attractions of Pokhara tour.
Kathmandu to Pokhara tour package itinerary details
Day 1
Arrival day in Kathmandu valley
Upon arrival in Tribhuwan International Airport, transfer to hotel in thamel. Our representative will give you briefing about further programs.
Day 2
Sightseeing around the Kathmandu valley, 7 hours.
Today, your kathmandu city sightseeing trip begins around 9 am. You will have a private car with a professional tourist guide. In addition, kathmandu city tour includes Swayambhunath, Kathmandu durbar square, Pashupatinath Temple, Bouddhanath Stupa.
Day 3
Overland drive from Kathmandu to Pokhara (210 km), 7 hours
The overland drive takes about 7 hours journey to reach pokhara lakeside. Walk to fewa lakeside to admire the stunning view of the Fish Tail's Peak reflected in the silver surface of the water. Get wonderful Annapurna panorama forms a superb backdrop to Pokhara from the lake.
Day 4
Sarangkot hill hiking. Sarangkot Sunrise (1,590m/5,199 ft).
Hike to Sarangkot hill for sunrise. We have magnificent views of the Annapurna Mountains including Dhaulagiri, Manaslu with Fishtail. Furthermore, the view of majestic pokhara city is just awesome. You can hike to the tower and walk downhill to Pokhara fewa lakeside. Furthermore, you walk through rice paddies, beautiful hills, and forests. It is a short easy walking tour that gives peace of mind.
In the afternoon, visit Tal Barahi Temple which is situated at an island. Furthermore, you can boat on fewa lake, devis falls, begnas lake, Gupteswor cave, Tibetan refugee camp. At the evening, go typical nepali restaurants to watch live music with dinner.
Day 5
Final kathmandu airport departure.
Early morning either drive or flight (extra cost) to return at Kathmandu. Drop you into the kathmandu International Airport for further flight.
The Kathmandu to Pokhara tour cost include
TIA Kathmandu international airport transfer on arrival.
4 night's Tourist Standard accommodation in Kathmandu & Pokhara with Breakfast.
Professional English Speaking tourist guide.
Kathmandu to pokhara city tour with private vehicle.
Nepal Government Tax, VAT and as well as Company service charge.
A special gift from our company.
My Kathmandu to Pokhara tour cost exclude
Nepal entry visa fee cost US$ 40.
Lunch and Dinner in Kathmandu and Pokhara city.
Personal nature expenses like any donation and monuments entrance fees
All types of drinks, bar bills, And your travel insurance.
Tips for the crew (Note : TIPS is not compulsory but expected)
Any other things which are not mentioned above
Majestic Kathmandu to Pokhara tour highlights
Visit the tallest mountains of Earth and experience of rural life styles.
Mixture of Culture and history of Kathmandu and Pokhara city
Buddhist pilgrimage sites of Boudhanath and Swayambhunath Stupa
Explore the Hindu temple at Pashupati nath the most holy temple of Nepal
Kathmandu to Pokhara tour notes:
The above itinerary is subject to change due to a condition of weather and booking time. This is a Guideline showing tentative camp night staying overnights. The physicality, technical and natural condition may change above < itineraries.