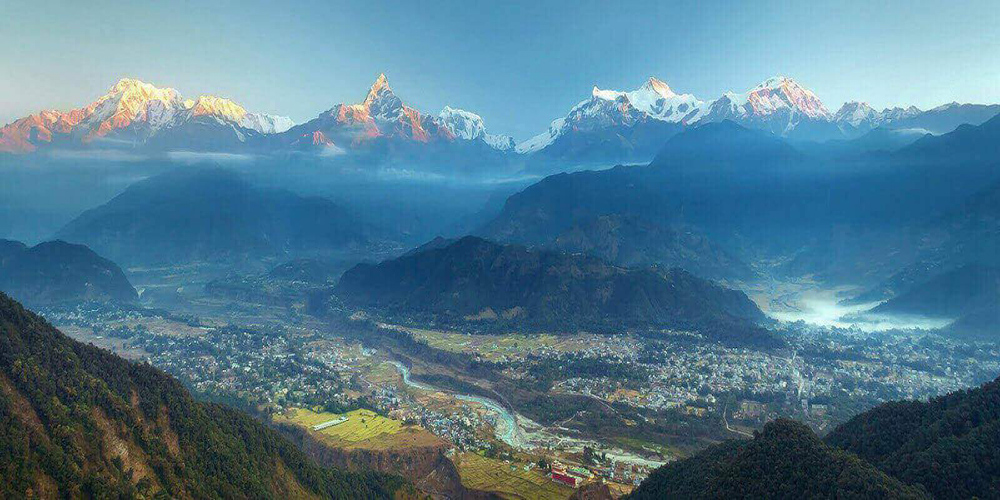 Nepal walking tour-tours travel informations!
Nepal walking tour or tours in Nepal provides you with spectacular views of the mountains and the deep valleys. You can get a chance to become acquainted with the Nepali people lifestyle, their art, architecture, and cultural traditions.
Special walking tour in Nepal is very popular for Nepal visitors. If travelers do not have sufficient time? or are not physically fit for long treks?, or are you worrying about altitude sickness?. Nepal hiking and walking tours are suitable for children, old or weary trekkers. Book below walking tours because they are easy hikes and plenty to see along.
Furthermore, there are many popular day tour spots for one or two-day hiking to discover natural and cultural heritage. The mountain walking tour takes place on trails in rural or urban areas for a single day or longer day trip. Overland drives to a start point of a trail and begins the hike.
An average day hiking includes roughly about 3 -6 hours through villages, forests, and besides running pristine rivers. Overnight camp at a hotel. Your porter is carrying your belongings to your destination. You just need a light day pack on your back to carry mineral water, your valuables things like passports and cameras, etc.
Chisopani to Nagarkot walking tour.
Private tour Chisapani – Nagarkot is the nearest hiking trail from Kathmandu valley situated on the north side of Kathmandu. Nature trip Chisapani to Nagarkot is suitable for those hikers who are unable to trek in the Langtang region but want to see the great panoramic view of the Himalaya range. Nagarkot walking day tour is an ideal trip for all-age hikers.
The main attraction of Chisapani Nagarkot hiking is panoramic sights of Himalayan peaks including Annapurna, Manaslu, Langtang lirung, Gaurishankar, Dorje Lakpa, and Ganesh Himal, etc. Nilgiri, the Nagarkot is one of the most popular tourist destinations with spectacular scenic views of the mountain range.
Shivapuri 1 day walking tour.
Shivapuri National park is located in the northwestern part of Kathmandu, the capital of Nepal. It is the second-highest hill after Phulchoki near the Kathmandu valley located at an altitude of 2563m is absolutely a paradise for bird-watching lovers. Around Shivapuri hiking is possible to complete within 3-5 hours according to your time-bound.
Visiting Shivapuri offers an excellent view of the Langtang Himalayan range with the Ganesh Himal family and could be an ideal place for travelers who are not able to do longer treks. There are 2 options for you for day king tours on Shivpuri National Parks.
Option 1: Visiting Bagdwar
The source of river Bagmati which you can see on Pashupatinath temple, Nagi Gompa located at an altitude at 2340m is another attraction – this is famous among foreigners and locals who want to practice Buddhism and meditation.
Option 2: Visiting Jhor Mahankal, Baundeshwor.
(One of the names derived from Lord Shiva) cave and its beautiful waterfall. Hike to Suryachour is another attraction to explore the closest Langtang Himalayan range including the Ganesh Himal family. Some travelers said that the view from here is better comparing to Nagarkot hill. And of course, as you are traveling via the national park, you can see a lot of wild animals and birds species along the journey. Please let us know your option for day hiking tours in Nepal.
Pokhara city walking tour – 1 night 2 days tour.
1 night 2 days hike in Pokhara includes the Australian camp, sarangkot, dhampus hill. Visit there for the best view of the mount Annapurna family including the triangle shape of Fish Tail. The Sarangkot hill station is located at an altitude of 1592m, is a tourist hub possible to reach with a 1 hour drive away from Fewa lakeside.
The Sarangkot Tower is the most popular to watch the sunrise. On a clear day, you can see an unobstructed view of the Himalayan mountains of the Annapurna family including Manaslu, Dhaulagiri range, and Fishtail.
On your hiking, you can experience true Nepali culture if you walk to Dhampus village and meet the locals and see how they live. Viewpoint Australian camp is just above Dhampus village has many lodges to supply you with all your needs.
1 day Kakani walking tour.
The Kakani hill station hiking is situated at an elevation of 6,500 feet above the sea-level and 25 kilometers away from Katmandu city, Kakani is popular for panoramic mountains views of Annapurna (8091m), Manasalu (8156m), Ganesh Himal (7446m), Lantang lirung (7245m) and 20 other mountains over 6000 meters above sea level It is also famous for plenty of terraced fields.
Trip Kakani leads to the east along the blacktopped road. The entire trail goes on a level path where can be seen numerous picnic spots and a small village en route. We hike for about three hours to Bhanjyang with about 20 minutes of a steep climb before we reaching there. A few hours hiking around here, we retrace the same way back to Kakani in about two and half hours and drive back to Kathmandu.
Amazing Balthali village walking tour.
The Balthali village walking tour is one of the brilliant tourist places for those who are relatively looking for an easy, short, and family trekking with children. Moreover, beautiful Balthali village is situated just ahead of Panauti about 40 km far from Kathmandu in front.
It offers a sunrise in the east, speculating Himalayan range from Mt.Manaslu to Mount Everest in the north, innumerable rice terraces in the west, and the huge bodied green forest of Mahabharat range in the south. The most important feature of this destination is that it is warm in the winter and cool in the summer.
The area of Balthali is cover with various flora, colorful rhododendron forest, and magnolia and Sal trees. So, it is also a perfect place for nature lovers and bird watchers. Ancient temples and monasteries such as Namobuddha hill station with its cultural history, Indreshwor Mahadev and Bramayani Temple are located along this route. Cheap Balthali village trek tour is possible to complete in 1 night 2 days from Kathmandu.