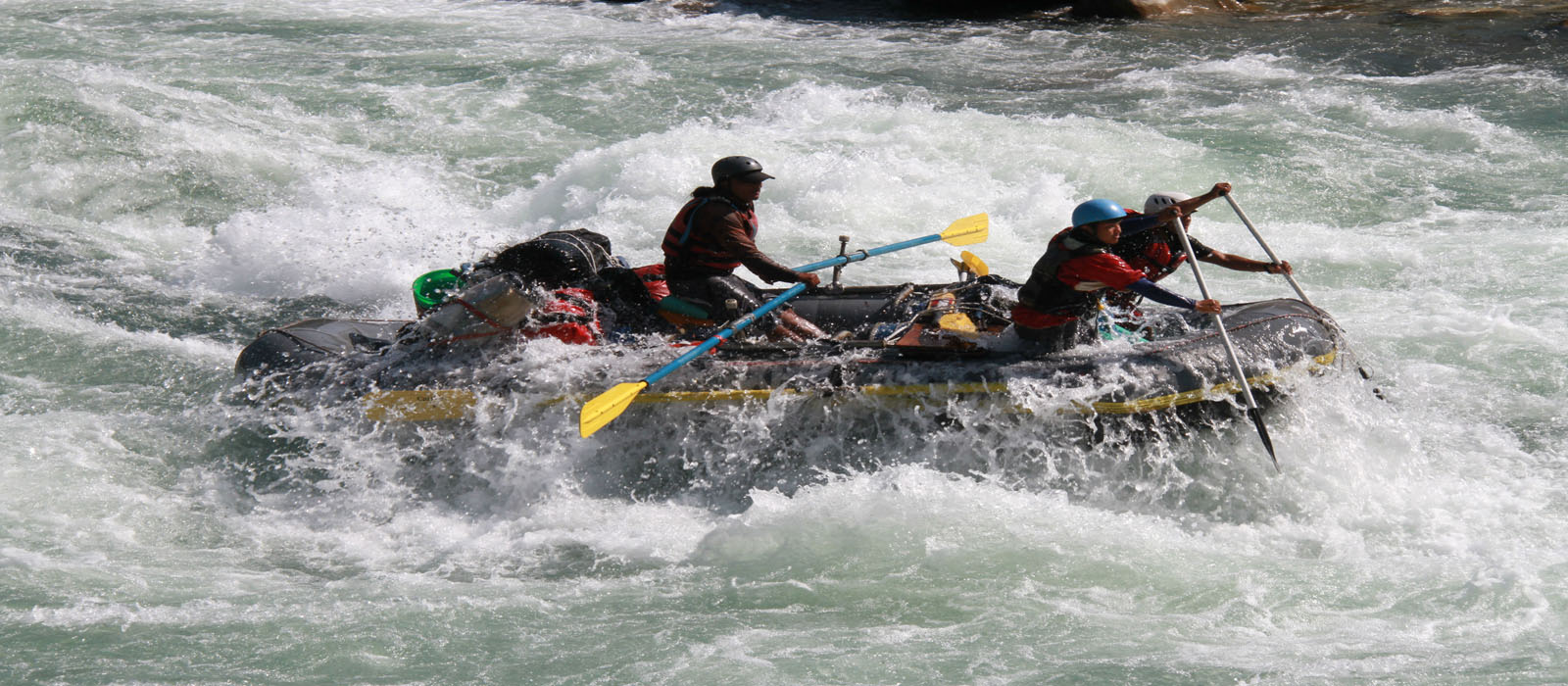 River rafting in Nepal information !
Nepal is a landlocked country of numerous world class rivers providing for adventure fun and exciting experience. River Rafting in Nepal is one of the most popular adventure and it is consider as paradise land for river runners.
In addition, You can have a rafting day tour or 1 night 2 days rafting adventure or choose an extended trip that lets you camp on the river and enjoy the culture and beauty that surrounds you. There is the various grade of whitewater rafting trips possibly vary with your interest.
Those who are looking for long days rafting expedition type run may join either for Sun Koshi or Karnali rafting trip together combining with wildlife safari tour in nearest National parks. Besides that, for short rafting and family run may go to raft on Trishuli and Seti for the smooth class of run and experience. If you have any question about the rafting trip or rafting packages in Nepal, let us know your interests. We provide you the best option and package offer.
Nepal river rafting seasonal fact during the whole year
December / January / February
Colder time but generally clear skies. But still beautiful time to discover bird watching while on rafting. Less raft on rivers, nice views of Himalaya, winter season, cold at night, fresh and beautiful.
Winter storms sometimes in high passes through January and February, but changing weather patterns.
March / April / May
Excellent weather. Best time for river rafting, not too cold while you are boating.
June / July / August
Monsoon season in Nepal which is not a good for rafting as it is too risky.
September / October / November
Monsoon is over around early of September, but some drops of rains still possible, alot of new flowers, plants and visitation both side on rafting river, beautiful waterfalls and nice landscapes makes your trip wonderful.