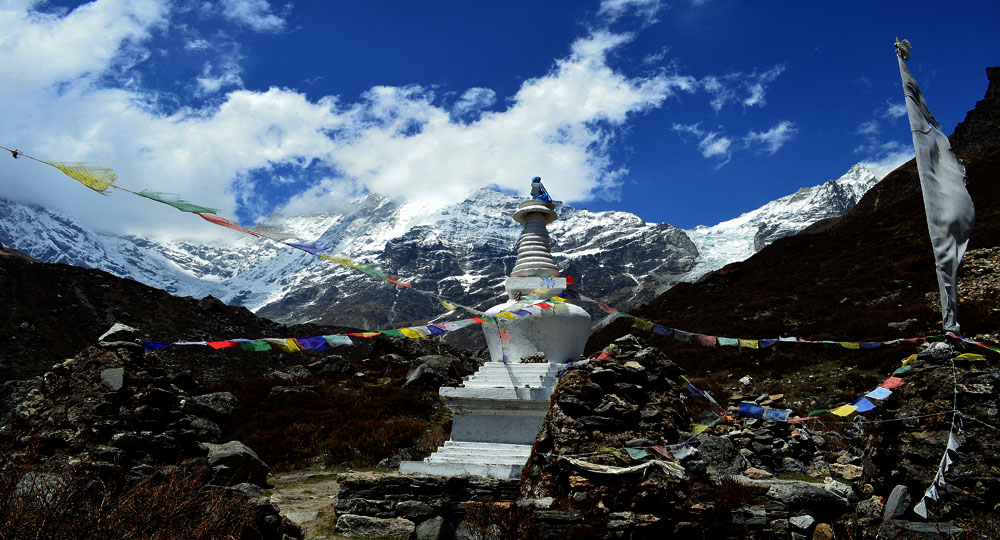 There are the top 10 best autumn hiking and Treks in Nepal Himalayas. Nepal is a country with a natural and cultural heritage hub and trekking in autumn has the best climate in Nepal.
If you are planning a trek in Nepal, trekking in Nepal in Autumn is the best compared to other months. October and November are the best autumn hiking and Treks in Nepal. The weather and climate are amazing and stay with a clear view all the time.
There are many things to do in Nepal. Favorable weather and the temperature especially this time of the year make it best to do outdoor trek tour activities for Nepal.
Because of the best time of the year, we called it the peak season for autumn trekking in Nepal. You can see lots of travelers around Kathmandu and its surrounding trekking trail in the Himalayas. During the trek in Nepal in Autumn, roughly about 45% of tourists the year visit Nepal, so you can see a lot of visitors almost everywhere in Nepal.
Furthermore, the best autumn hiking and Treks in Nepal are just of weather & temperature. Because after the rainy season, the dust and humidity resolve and prepare you for a clear atmosphere. So the perfect blue sky is visible all the time and the temperature is fairly stable.
Moreover, Adventure lovers can choose different trek routes in Nepal which will take you to the base camp. You can experience the majestic mountains. Each program provides a great opportunity to experience Nepalese villages, landscapes, people their cultures.
The top 10 best Autumn season Hiking and Treks in Nepal Himalayas
Yes! There are the top 10 best autumn season Hiking and Treks in Nepal Himalayas. Nepal is an amazing country in terms of natural beauty and cultural heritage. There are a lot of tallest mountains, beautiful rivers, green valleys, waterfalls, turquoise lakes… etc.
You can make a plan to visit Nepal in any season. The variations in land topography, climatic condition, and ethnic diversity make Nepal a paradise for travelers. Generally, in October, the temperature is great, not very cold and the sky is blue and very clear.
Autumn season marks the best trekking season in the Himalayas but comparatively a lot of visitors. Autumn is crowded with tourists almost everywhere in the Himalayas. October and November, those 2 months are the best time to see various wildflowers in Nepalese hills and valleys. The flowers are clear and fresh after a rainy season likewise, the Rhododendron forest is green. Trek in the Autumn season is great in terms of weather, so each and every trekker achieves an outstanding trekking experience in Nepal. The best part of trekking is either in October or in November, you can get an excellent view of mountains, hills, and valleys under the clear sky. You can walk over the grassy landscapes up to the moraine and glacial landscapes.
People are usually afraid to travel in the early autumn season but there is the best autumn season hiking walking & treks in Nepal. Make a plan for the autumn season hiking walking & Treks and feels great. With proper preparation, you can prepare to face the adventure journeys into the Himalayas.
Moreover, walking in a crowded trek route with excellent mountain views on your side. You will find a different experience than most tourists ever get. Walk earlier in the morning along with nature, the trail is quiet, high chances to see wild animals, screaming the voice of birds, and the lodges are warm welcoming. What else do you wish for? just make it happen.
The top 10 best autumn season Hiking and Treks in Nepal Himalayas, itinerary and trek routes
Many tourists don't know that there are the best autumn seasons hiking walking & treks in Nepal. Some of them ask when can you trek in Nepal? or Where can I trek in Nepal? Others ask what you need for trekking in Nepal. but Is it good to visit Nepal in October/November? All those depend upon the situation and the experience you are looking to have.
Annapurna base camp trek is one of the most spectacular trek routes in Nepal Himalayas. It is an easy and shorter trek than other high-altitude trek routes in Nepal.
The Base Camp trekking is a fusion of easy walking tours in the Himalayas and cultural input, and a great trail to trek. It's an ideal trek destination and will take you to an altitude of 4,131m. The highlights of the Annapurna Base Camp trek are excellent sunrise and mountain view from Poonhill; going around distinctive Gurung villages and getting insights into their daily lifestyle; the hot autumn season in Jhinudanda; an incredible peak and glacier view from Annapurna Base Camp 7 days. All memories are likely to stick for a long time, if not a lifetime.
There are the top best autumn season hiking and treks in Nepal Himalayas where you can visit. No matter whether you plan to visit Annapurna or Langtang, Everest, or Manaslu region, you will have the best view under the clear skies. Moreover, Annapurna hiking incorporates diverse terrain, tradition, and wildlife. Along with the most spectacular and close-up view of the Annapurna mountain range including Annapurna first, Fish Tail, and Dhaulagiri.
The trek into the Annapurna region is from the south as you make your way up into the world-famous Annapurna Sanctuary. This is one of the great treks in the world. Fabulous view from a low altitude, but you are coming to the land of thousands of steps. Most of your trek is spent below 5,550m/18,204 feet but the terrain is tough and challenging with hundreds and thousands of stairs.
Hike to the Himalayas and trek Langtang mountain visiting Kyanjin ridge is the best viewpoint, the most favorite thing to do. I have trekked almost everywhere in Nepal including Manaslu, Annapurna, Everest, and Langtang areas over 50 times taking the foreigner group. But, I always prefer to visit there in the lower season.
Besides that, trek in Langtang or Everest, sheer beauty, dramatic massive mountains, friendly people, adventure trails, and an experience that will stay with you forever. The exciting expansive views will leave you mesmerized. Standing at the base camp of the world's tallest mountain and trekking up to the famous and classic top views, is truly breathtaking.
There are two specific trekking seasons in Nepal. You can trek either in October or in November as the colder is higher up (-05C/-07F to – 25C/5F) and it can snow sometimes along with the high passes. If you are planning for autumn season hiking in these months, you are definitely going to need a short time because of the great weather.
When planning your trek into the Langtang trek you need to consider the months listed above. Do you want to be there when the base camp is very busy and alive with climbers aiming for the summit? Do you want to have clearer skies for good photography? You need to consider this in your planning.
In addition, many people know a little about Nepal but they know much about the Nepalese Mountains. And the autumn season hiking in that region is the dream for everyone. All that trek begins with either driving or flying from Kathmandu city. Top 10 best autumn season Hiking & Treks in Nepal begins from October until early June. Hiking in the autumn season stays in great weather with clear skies.
What are the best Autumn Hiking and Treks in Nepal Himalayas for 2023?
There are literally several of the best autumn hiking and Treks in Nepal to explore. Many of these are short, easy, and spectacular. You can see also the best view of Mt. Everest at 8,848m and it fulfills your dream to see the top of the world.
Therefore, we have put together a list below of our favorite hiking that any novice-all age hiker will be able to complete. So, use our company Gokyo trek to design your ultimate travel experience, and receive hand-made trips built by the team of local expert Guides.