The Best Winter Treks in Nepal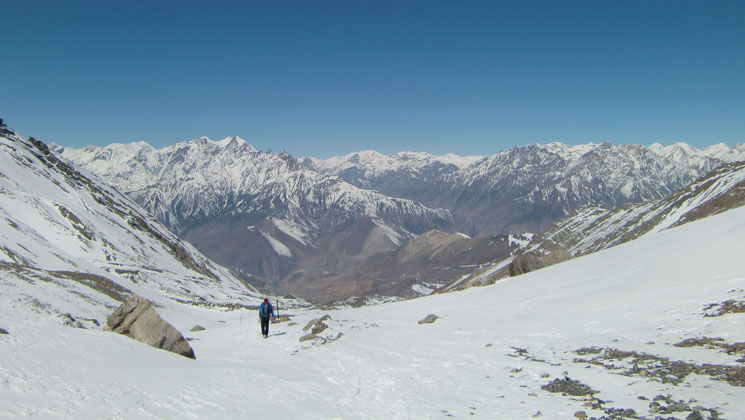 The Best Winter Treks in Nepal are mainly done in Annapurna and Langtang routes. Winter trek in Nepal is also very popular in terms of weather. Visit to the most demanding trek rote and get an awesome experience.
In addition, Nepal has a lot of hills and the valleys, tallest Mountains, colorful landscapes, beautiful river..etc. Furthermore, it is is the home of brilliant outdoor trekking routes with several wild animals and mystical flowers. There are several best trek areas in Nepal, possible to visit all time throughout the year. As a result, there are top 5 best winter treks in Nepal.
The busy seasons in Nepal are March-May and September-November, as this is when the weather tends to be best for outdoor activities. However, winter trekking shouldn't be overlooked. Similarly, the temperatures may be colder, but the views are often at their best. Plus, you won't be competing for space along the trails or in the lodges by trekking in winter. Here are some suggestions for the best winter treks in Nepal.
Why is the best winter treks in Nepal very popular?
Wnter begins in Nepal from early December through February don't exactly attract hordes of trekkers to Nepal. Likewise, many trekkers consider to trek in low temperatures that covered with the snow over the trek routes and bridges, frequent transportation delays.
Thus, let us put your hand together to help you to make your holiday in the best winter treks in Nepal. Moreover, there is only one international airport in Kathmandu where perhaps 90 % of travelers get Nepal via air access to Tribhuvan International Airport (TIA) in Kathmandu. It is in Kathmandu trekkers need to acquire their permits and other documentation over government registered trekking agency like us Gokyo Treks and Expedition . These trek permits will be checked along the trekking route.
Probably, only some lodges along the routes are open because of the low season however you can get food and accommodation into your guest houses easily. Thus, you just pack your gears, hire guide and porters and began your journey.
The Best Winter Treks in Nepal season fact (mid December / January / February)
Winter is still the best time to travel to the Himalayas as it has a lot of beautiful landscapes. The average temperature is around 32 degrees Fahrenheit (10 degree Celsius), and it keeps going down as you start gaining altitude. Besides that, there might be light snowing usually occurs while you are hiking over 11,500 ft. Trek into the lower altitudes, the days are sunny and the sky is blue. Finally, you can walk about 5 to 6 hours on average per day depends upon the location you are hiking.