The Kathmandu city tour in Nepal or visit Nepal gives you general trips to Kathmandu tourism. With the help of our professional tourist guide, you can explore the cultural heritage in the Kathmandu valley.
Miraculous, Kathmandu city includes many of its world heritage sites, ancient temples, and monasteries. Furthermore, check out the Kathmandu tourist map and get your guide details in and near Kathmandu. Nepal tour provides travelers with a unique taste of the country's rich in culture, and history.
The name Hanuman Dhoka Durbar came from the statue of Hanuman set up by King Pratap Malla at the entrance of the royal palace in 1672 AD. Hanuman is a Hindu God, an ardent devotee of Rama. Hanuman participated in Rama's war against the demon king Ravana. Indeed, the palace was built by King Prithvi Narayan shah in 1770, is called Basantapur Durbar. Later on, the whole complex is known as Kathmandu Durbar Square.
Kantipur town has a lot of temples and monasteries, gompa, and hill stations. Moreover, the center point of Kathmandu city tour begins from Thamel. Visit popular landmarks, historical monuments, the typical ancient stupa, etc on a beautiful day trip around Kathmandu. Kathmandu 1 day tour package covers the most ancient monuments, hill stations, and Museums.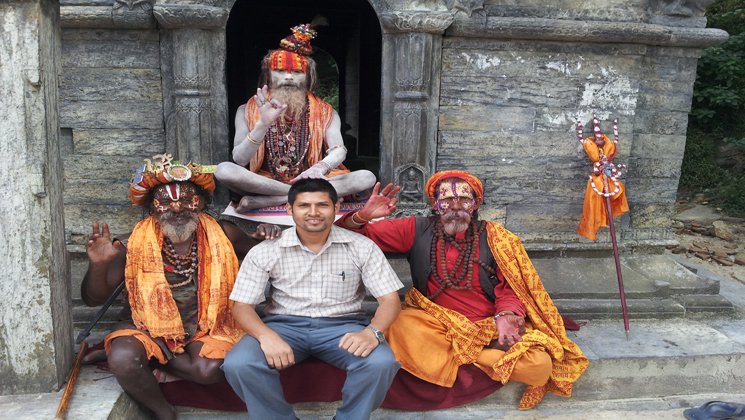 Besides that, about 80 different tribes speaking over 100 different languages residing from 50m south until the foothill of Everest base camp on the north. Travel activities are an exciting mix of adventure experiences and explore the rich and diverse Nepalese landscape and culture that will satisfy both mind, body, and spirit.
What are the best romantic places for couples while on Kathmandu sightseeing?
Most people do Kathmandu sightseeing at the last minute of their holidays. About 70% of travelers visit Kathmandu as a quick jumping-off point for a trek to the Himalayas, but it's worth spending a few days exploring this mystical city. Kathmandu is the traveler's hub with a vibrant town has full of history, palaces, and monuments. You can see Nepal's premier tallest Mountain attraction within a few kilometers distances.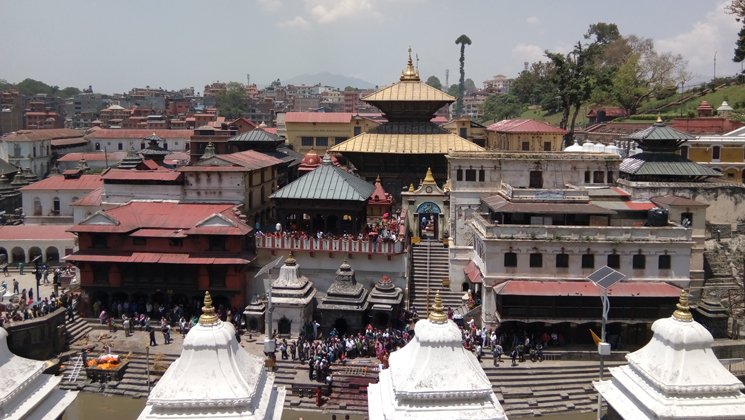 Kathmandu is home of the places to visit Durbar Squares with temples dating back to the 12th century. Boudhanath Stupa and Pashupatinath Temple have listed UNESCO heritage sites in Kathmandu. Furthermore, another must-see attraction is the Narahity Royal Palace. Actually, it is very popular after the Royal Family massacre in 2001 AD. Now, the Palace converted into the Narayanhiti Palace Museum.
The mystical Kathmandu is a gateway for foreign visitors, so, it is their first attraction. There are 6 UNESCO world heritage monuments like Bhaktapur Durbar square, Changu Narayan temple, Hanuman Dhoka Durbar square..etc. Besides that, you can explore the tallest mountains taking 1 hour Everest Mountain flight .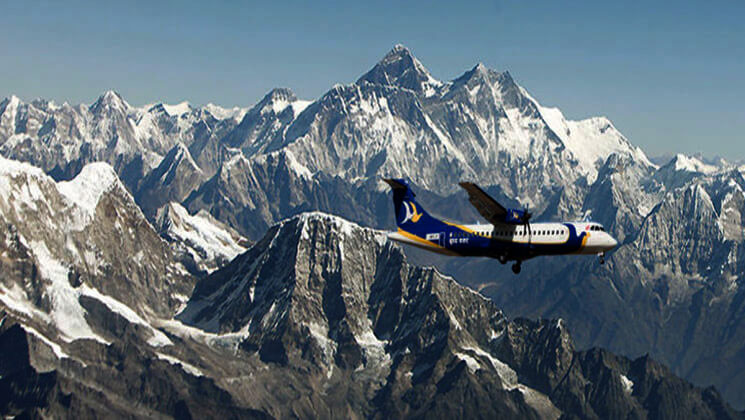 Gokyo Treks & Expedition is registered under the law of Nepal Government in 2005. It is situated in Kumarimarga, Ranibari-26, Kathmandu Nepal. The objective is to provide a complete and quality service at the lowest price. Besides that, we consist of an expert guide, experienced cook, and other ever-smiling supported staff..
Kathmandu city tour highlights
Mixture of Art, history and culture of Kathmandu city.
Buddhist pilgrimage sites of Boudhanath Stupa and Swayambhunath Stupa in Kathmandu valley
Explore the Hindu temple at Pashupati nath and watch out how Hindu cremates.
kathmandu city tour packages itinerary detail
1 Day
Arrival at Kathmandu valley
Upon arrival in Kathmandu, Tribhuvan International Airport, we will receive you with private vehicle and transfer to hotel in Kathmandu with breakfast plan. Our representative will give you information about further programs.
2 Day
Pre-trip meeting and sightseeing around the Kathmandu valley, 7 hours
Your sightseeing trip will just begin from the tourist hub Thamel at around 9 am. The professional and licensed holder of Government guide perhaps Ammar Raj Guni will come to pick you up with a private car or Hiace van (depends on the number of tourists). The sightseeing today includes:-
9: 45 am, Pashupatinath Temple
The Hindu Temple Pashupatinath is situated roughly 5 kilometers east of Kathmandu, the sanctuary of Lord Shiva. Lord Shiva Temple Pashupatinath has two tired brilliant rooftop and silver entryways that are viewed as the holiest place of worship of Hindus.
11: 45 am, Boudhnath Stupa sightseeing
The Stupa of Boudhanath lays 8 kilometers east of Kathmandu. This old colossal – titanic Stupa is one of the greatest on the planet and the focal point of Buddhism on the planet. It was recorded in the UNESCO Heritage Monument in 1979.
1: 45 pm, Swoyambunath Stupa Tour:
Swoyambhunath Stupa, on the hillock is one of the holiest Buddhist locales in Nepal enrolled in the World Heritage Site.
3: 15 pm, Kathmandu durbar square
Later on, continue for city visit through Kathmandu visiting Durbar Square. Durbar Square in Kathmandu is equally popular as a Basantapur Durbar square, a complex of royal residences, years, and sanctuaries worked between the twelfth and eighteenth hundreds of years. It used to be the place of the old Malla rulers of Kathmandu. Overnight in Kathmandu.
3 Day
Drive to Nagarkot (32 km) hill. Visit Changu Narayan Temple, 4 hrs
Overland drive to Nagarkot hill station to get the best sunrise view over the Himalayan horizon. You can see the tallest Mountains like Kanchenjungha, Dhaulagiri, Everest, Xishapangma..etc in a line. You can see 5 of the world's 10 highest mountains including Mount Everest from here. Nagarkot is a superior place to get real sunrise sunset.
After Nagarkot, hike at Changu Narayan Temple via Telkot. Changunarayan Temple is a pagoda architecture built in 323 AD by King Hari Dutta Verma. It is list under the UNESCO World Heritage Site in Nepal, dedicated to the Hindu God Vishnu.
Straight drive to Bhaktapur Durbar Square where you can experience the collection of pagoda style and shikhara style temples grouped around a 55-window palace. In the main entrance gate, Bhaktapur royal palaces are set up with Lion Gate and the Golden Gate. Moreover, the 55-window palace, art galleries, and the statue of King Bhupatindra Malla are equally important.
4 Day
Half Day Budhanilkantha Tour (Sleeping Vishnu Temple). Shopping and rest.
Later breakfast in the morning, a local guide will meet you at your hotel lobby and start your day tour. Reach Budhanilkantha premises either renting a private car or hiring a taxi. It takes about 28 min (9.5 km) via Golfutar Main Road.
Budhanilkantha temple is found northwest of Thamel is a sacrosanct sanctuary with a symbol is of an incredible mysterious origin. This mind-blowing 5 meters in length dark stone elements the amazing Hindu god Visnu lying on the vast ocean. Budhanilkantha temple goes back above and beyond 1000 years to the hour of the Licchavi Dynasty that administered the Kathmandu Valley.
Nobody knows where this fantastic five-meter stone came from. It didn't begin in the Kathmandu Valley. It was conveyed from some distant area and formed into the tranquil picture of Lord Visnu lying on the Cosmic Sea once on the site. You blend with the Hindu admirer and ministers as they play out their holy Pujas over the waters that the inconceivable icon lays upon.
It is here you travel with your private aide who clarifies the entirety of the imagery and which means of this astounding spot. Most guests to the Kathmandu Valley will, unfortunately, miss this spot although it is the most popular Hindu pilgrimage site.
Apart from Budhanilkantha main shrine, there are some other important things to do. Cycling to Shivapuri nature park is another top attraction on your day tour. Climb up to Baghdwar or Baghdwar is the place where the Bagmati River starts. There is a little lake encompassing a Shiva sculpture at its middle. The spot additionally comprises other Hindu and Buddhist landmarks and stone carvings. It is a decent spot that makes a pause and partakes in the wood's vegetation.
Budhanilkantha School often referred to as BNKS, is a competitive public boarding school in Nepal. It is located in Narayanan, 8 kilometers north of Kathmandu on the foothills of Shivapuri mountain. It is named after the Budhanilkantha Temple which is located nearby.
Trip to the highest point of Shivapuri Hill. A little while traveling can take you to the highest point of the Shivapuri Hills from where you can get a remunerating perspective on the rich green valley that you wouldn't have from elsewhere. The new breeze and the tweeting of the birds will ensure that you also are important for nature.
Visit Nagi Gompa is also a top spot for visitors. A dusty path, encased by the rich green woods drives you up a course that continues to get more extreme and smaller until at least you end up in Nagi Gomba.
Adorned with beautiful supplication signals and possessed and kept up with by the nuns who live there. It's likewise an optimal spot to partake in the valley view without the contamination or the structures hindering it
Explore unique biodiversity. Shivapuri National park is the nearest park inside the scope of Kathmandu valley and involves backwoods, slopes, more than 300 types of creatures, and birds at a rise beginning from 1350 meters as far as possible up to 2732 meters. Return Thamel for shopping etc.
5 Day
Final departure to kathmandu airport
Drop you in Kathmandu International Airport onward your final destination and our trip ends. Wish you your wonderful journey.
Wonderful introduction to the city
100%
5
star based on –
293
Based on TripAdvisor Reviews
My girlfriend and I really enjoyed our Kathmandu City Tour with Gokyo Treks. Anmar was fantastic throughout; replying to emails and questions promptly, re-arranging the time at late notice and even meeting us at our hotel to introduce us to our our guide. It was a fantastic introduction to the city (before we headed off trekking), taking in the sights of Pashupati Nath, Swayambhunath (monkey temple), Boudhanath stupa and Kathmandu Durbar Square. Having a local guide made things so much easier and less stressful as he was able to arrange and negotiate better taxi prices, whilst also showing us sights and giving us information that we would have otherwise missed. Overall, I'd highly recommend Anmar and Gokyo Treks' Kathmandu City Tour. N.B. Taxis and admission to attractions are not included in the price of the guide. – Tom Philip, USA.

Short visit to Kathmandu
100%
5
star based on –
290
Based on TripAdvisor Reviews
As we were only passing through Kathmandu, I used Gokyo to plan and organise our time before leaving the UK. Ammar was most helpful, responding promptly to my queries and providing useful suggestions. We were able visit the World Heritage Sites of Kathmandu, go walking in the Shivapuri NP, take an early morning flight to Everest and surrounding mountains, visit Nagarkot and Bhaktapur during our stay. Drivers and guides were all provided which made life very easy. Ammar and his team did a great job. If we are lucky enough to return to Nepal we will definitely use Gokyo again. – Donald Milne, UK

Excellent honest service
100%
5
star based on –
267
Based on TripAdvisor Reviews
Ammar was very kind in answering all our questions regarding our trekking in Nepal. We wanted to arrange a guide and porter + permits and plan the trek ourselves which was no problem.
Even when we suddenly had to change our trip because of an injury Ammar helped us with making other bookings and refunded all the money that we had paid in advance for transportation tickets. Thanks again Ammar.. – Faber Rutmer, Utricht, Netherland

Colours of Nepal – Short Solo Trip (7 Days / 6 Nights)
100%
5
star based on –
247
Based on TripAdvisor Reviews
My solo trip to Nepal was a pretty last minute decision. I decided to go ahead to book the flight and then hunt a guide. Ammar was the first guide I wrote to, and I picked him as my guide for this trip.
My few days trip with Ammar was great and relaxing. He's always on time, with a smile 🙂 In the short few days time, he showed & explained to me Nepal culture, history, beliefs and always patiently answered my questions (I can ask alot of questions sometimes ).
I am grateful to have him as a guide. He made my trip hassle free (just follow him 🙂 ), navigating through historical buildings, lanes, multiple busy streets. It was a good experience for me to get a glimps of how the local lives, the food they eat, the prayer rituals they do daily, while visiting tourist places.
Also, I got to hear many stories from Ammar. If you want to hear ghost stories from him, ASK HIM!! 🙂
Overall, it was a simple yet satisfying trip, am sure will leave a lasting memory for me. I hope to visit Nepal again in near future. Nepalese people are generally friendly. I feel safe all the time while exploring this country.
Should you wish to engage Ammar as your guide, you should without hesitant. He has been a guide years He is good at planning your ite in Nepal – you can leave it to him. I'll sign off now. Sending greetings to Ammar. "cheers, Wendy Tran, Singapore

1 day tour in Kathmandu city
100%
5
star based on –
219
Based on TripAdvisor Reviews
As we were only passing through Kathmandu, I used Gokyo to plan and organise our time before leaving the UK. Ammar was most helpful, responding promptly to my queries and providing useful suggestions. We were able visit the World Heritage Sites of Kathmandu, go walking in the Shivapuri NP, take an early morning flight to Everest and surrounding mountains, visit Nagarkot and Bhaktapur during our stay. Drivers and guides were all provided which made life very easy. Ammar and his team did a great job. If we are lucky enough to return to Nepal we will definitely use Gokyo again. – Edinburgh Traveler, London

The best way to see the most impressive sites of Kathmandu
100%
5
star based on –
210
Based on TripAdvisor Reviews
I had a personal tour of the key sites of Kathmandu. A very informative and local tour guide, backed up with taxi driver for the day. The sites were incredible and I really enjoyed the expert knowledge from the friendly guide. I wouldn't hesitate recommending this fantastic tour to anyone!. – Philip Phell. Traveler, London
Kathmandu city Tours
100%
5
star based on –
299
Based on TripAdvisor Reviews
I chose Kathmandu city tour including UNESCO heritage sites with Gokyo Treks agency before going to Nepal. When I arrived, everything was WELL organized. I really loved their professionalism and all the knowledge about Nepal. Fortunately, Ammar Guni who is an expert tour guide for my day trip was perfect. He always ask what he can improve and he was very careful with us!. Thank you, Ammar for arranging a great trip to us! – Camila Lip, Singapore.