Kathmandu City Tour Summary
Sightseeing duration: 3 Nights 4 Days Tour
Sightseeing Hours: 6/7 Hours daily
Sightseeing Group-Size: 1 – 15 People
Best time for Tours: All months (12 Months)
Transportation: Car /Taxi / Hiace Van
The Kathmandu city tour is a popular destination amongst tourists, especially from India. Tourism in Kathmandu offers a diversity of sightseeing and entertainment options. Its cultural heritage sites include ancient temples and monasteries that provide travelers with a unique taste of the country's rich culture and history.
The name Hanuman Dhoka Durbar came from the statue of Hanuman set up by King Pratap Malla at the entrance of the royal palace in 1672 AD. Hanuman is a Hindu God, an ardent devotee of Rama. Hanuman participated in Rama's war against the demon king Ravana. Indeed, the palace was built by King Prithvi Narayan shah in 1770 and is called Basantapur Durbar. Later on, the whole complex is known as Kathmandu Durbar Square.
Kantipur town has a lot of temples and monasteries, gompa, and hill stations. Moreover, the center point of Kathmandu city tour begins from Thamel. Visit popular landmarks, historical monuments, the typical ancient stupa, etc on a beautiful day trip around Kathmandu. Kathmandu 1-day tour package covers the most ancient monuments, hill stations, and Museums.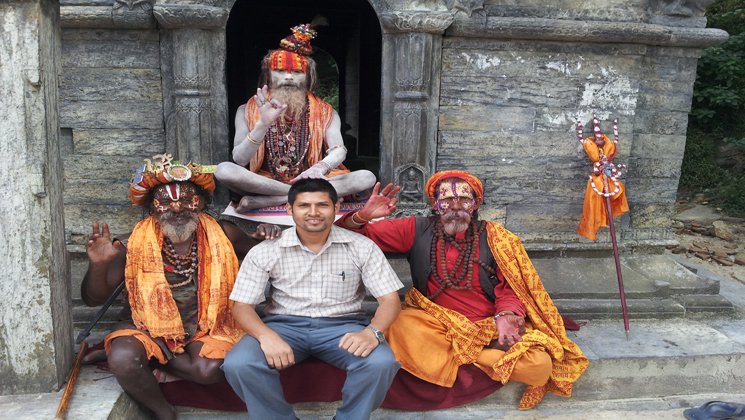 Besides that, about 80 different tribes speaking over 100 different languages reside from 50m south until the foothill of Everest base camp on the north. Travel activities are an exciting mix of adventure experiences and exploring the rich and diverse Nepalese landscape and culture that will satisfy both mind, body, and spirit.
What are the best romantic places for couples while on Kathmandu sightseeing?
Most people do Kathmandu sightseeing at the last minute of their holidays. About 70% of travelers visit Kathmandu as a quick jumping-off point for a trek to the Himalayas, but it's worth spending a few days exploring this mystical city. Kathmandu is the traveler's hub with a vibrant town full of history, palaces, and monuments. You can see Nepal's premier tallest Mountain attraction within a few kilometers distance.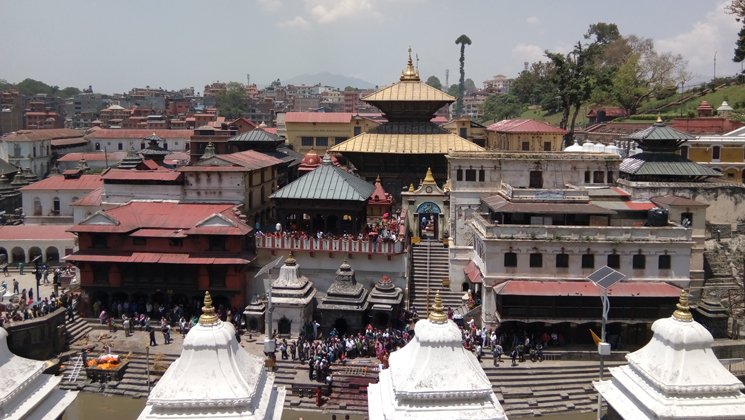 Kathmandu is home to the places to visit Durbar Squares with temples dating back to the 12th century. Boudhanath Stupa and Pashupatinath Temple, are listed as UNESCO heritage sites in Kathmandu. Furthermore, another must-see attraction is the Narahity Royal Palace. Actually, it is very popular after the Royal Family massacre in 2001 AD. Now, the Palace is converted into the Narayanhiti Palace Museum.
The mystical Kathmandu is a gateway for foreign visitors, so, it is their first attraction. There are 6 UNESCO world heritage monuments like Bhaktapur Durbar square, Changu Narayan temple, Hanuman Dhoka Durbar square..etc.
Gokyo Treks & Expedition is a reliable agency that was registered under the law of the Nepal Government in 2005. It is situated in Kumarimarga, Ranibari-26, Kathmandu Nepal. The objective is to provide a complete and quality service at the lowest price. Besides that, we consist of an expert guide, an experienced cook, and other ever-smiling supported staff..
kathmandu city tour packages and itinerary details
1 Day
Pre-trip meeting and Kathmandu valley city tour. 6/7 hours
Your sightseeing trip will just begin from the tourist hub Thamel at around 9 am. The professional and licensed holder guide perhaps Ammar Raj Guni will come to pick you up with a private car or Hiace van (depending on the number of tourists). The sightseeing today includes:-
9: 45 am, Pashupatinath Temple
The Hindu Temple Pashupatinath is situated roughly 5 kilometers east of Kathmandu, the sanctuary of Lord Shiva. Lord Shiva Temple Pashupatinath has two tired brilliant rooftops and silver entryways that are viewed as the holiest place of worship of Hindus.
11: 45 am, Boudhnath Stupa sightseeing
The Stupa of Boudhanath is about 8 kilometers east of Kathmandu. This old colossal – titanic Stupa is one of the greatest on the planet and the focal point of Buddhism on the planet. It was recorded in the UNESCO Heritage Monument in 1979.
1: 45 pm, Swoyambunath Stupa Tour:
Swoyambhunath Stupa, on the hillock is one of the holiest Buddhist locales in Nepal enrolled in the World Heritage Site. You might take lunch if you are hungry otherwise, it's okay, we continue the tour.
3: 15 pm, Kathmandu durbar square
Later on, continue for a city visit through Kathmandu visiting Durbar Square. Durbar Square in Kathmandu is equally popular as Basantapur Durbar square, a complex of royal residences, years, and sanctuaries worked between the twelfth and eighteenth hundred years. It used to be the place of the old Malla rulers of Kathmandu. Overnight in Kathmandu.
2 Day
Drive to Nagarkot (32 km) hill. Visit Changu Narayan Temple, 7-8 hours
Overland drive to Nagarkot hill station to get the best sunrise view over the Himalayan horizon. You can see the tallest Mountains like Kangchenjunga, Dhaulagiri, Everest, Xishapangma..etc in a line. You can see 5 of the world's 10 highest mountains including Mount Everest from here. Nagarkot is a superior place to get real sunrise and sunset.
After Nagarkot, hike at Changu Narayan Temple via Telkot. Changunarayan Temple is a pagoda architecture built in 323 AD by King Hari Dutta Verma. It is listed under the UNESCO World Heritage Site in Nepal, dedicated to the Hindu God Vishnu.
Straight drive to Bhaktapur Durbar Square where you can experience the collection of pagoda-style and shikhara-style temples grouped around a 55-window palace. In the main entrance gate, Bhaktapur royal palaces are set up with Lion Gate and the Golden Gate. Moreover, the 55-window palace, art galleries, and the statue of King Bhupatindra Malla are equally important.
3 Day
Mountain Flight in the morning. Half-Day Budhanilkantha Tour (Sleeping Vishnu Temple). Shopping and rest.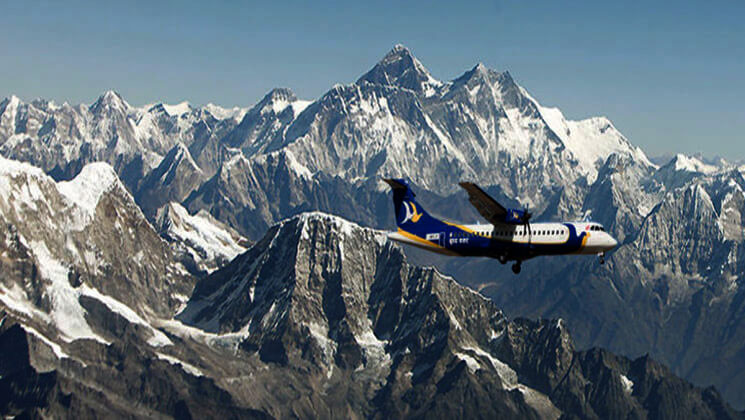 Get ready with your light day pack and proceed to the Kathmandu airport domestic terminal. This Mount Everest Sightseeing flight tour is the best way to view the beautiful Mountain range in a short duration without hiking from Kathmandu. Tourists can explore the tallest mountains taking roughly one hour Everest Mountain flight and return to the hotel for breakfast.
Later breakfast in the morning, a local guide will meet you at your hotel lobby and start your day tour. Reach Budhanilkantha premises either by renting a private car or hiring a taxi. It takes about 28 min (9.5 km) via Golfutar Main Road.
Budhanilkantha temple is found northwest of Thamel and is a sacrosanct sanctuary with a symbol of an incredibly mysterious origin. This mind-blowing 5 meter in length dark stone elements the amazing Hindu god Visnu lying on the vast ocean. Budhanilkantha temple goes back above and beyond 1000 years to the hour of the Licchavi Dynasty that administered the Kathmandu Valley. The trip ends, and we wish you a wonderful journey.
4 Day
Patan Day Tour with Bungamati & Khokana. 5-6 hours
Classical medieval city Patan offers many things to do. Patan Durbar Square, Krishna Mandir, Mahaboudha Temple, Hiranya Verna Mahavihar (Golden Temple), Kumbheshwor Jagatnarayan Temple, Rudra Varna Mahavihar… etc are the prime things to see in Patan durbar premises.
Moreover, Bungmati and Khokana village is rich in Newari arts and sculpture with lots of masterpiece decorations carved in stones, metals, and wood sculpture..
The Weather in Kathmandu
Generally, bad weather does not affect your travel to visit Kathmandu city. You can visit the heritage sites at any time during the year but going to the Nagarkot hill station requires good weather. Nepal welcomes beautiful clear skies, blue sky and sunny, fresh air, and incredible views. January, February, March, April, May, September, October, November, and December are perfect months to discover the town. They are the best months to visit UNESCO heritage sites as dry days make city tours easier and offer good visibility. Likewise, you can also tour on monsoon days but whether often gets cloudy and rains, therefore, we recommend you go with a raincoat or umbrella.
Besides that, there are thirty-six different tribes (36 ethnic groups) that speak over 100 different languages. You see the oldest town and its history with local people, and their culture which are the highlights of Kathmandu city tours.
Kathmandu city Tour highlights
Discover the Kathmandu city tour of Kathmandu valley.
Enjoy the art and culture and history of Kathmandu city
Discover the Buddhist pilgrimage sites and Hindu pilgrimage sites in Kathmandu
Explore the Hindu temple at Pashupati Nath the holiest temple of Nepal.
Get closer to Bagmati River to understand better about the Hindu's cremate.
Telkot at Nagarkot to Changu Narayan Panoramic Hiking Trail
The sunrise view of the Himalayas including Mount Everest as well as other peaks of the Himalayan range of eastern Nepal.
Changu Narayan is a two-story pagoda-style temple dedicated to Lord Vishnu and surrounded by ancient carvings and statues.
Bhaktapur city, the museum of ancient art and culture with a fine example of stone and wood carving, sculpture, monuments, courtyards, and great pagoda styles Temple.
Interesting story of Budhanilkantha Temple, the sleeping Bishnu.
The city of fine art called Patan including Khokana and Bungmati villages.
Sunset/sunrise view of Kathmandu valley from Swayambhunath Stupa premises.
Kathmandu City Tour Cost?
The Kathmandu city tour package cost for a guide hire is USD 35 per day. The total package tour cost will be depending upon the group size you are traveling to and the means of transportation you choose. The fixed departure cost is shared on the basis of your travel group size.
Likewise, the Kathmandu city solo tour costs a little bit more expensive rather group travel in terms of private guide and transportation. Have in mind that the tour guide cost and the vehicle cost are going to share by the number of a person you are traveling together with.
3 nights 4 days tours in Kathmandu include three sister cities like Patan, Bhaktapur, and Kathmandu city itself. To cover all, you need a minimum of 3 to 5 full-day tours inside Kathmandu valley including Patan Durbar square and also as well as Bhaktapur. The transportation by private car cost depends upon the places you go and the air conditioning you choose for. And the cost is for inside Kathmandu or to Bhaktapur or Patan.
What's Included in the Price
Ground transport with a comfortable private vehicle [fuel and driver] for 3 nights 4 days multi-day tour.
3 Nights Double Bed room accommodation in a Tourist Standard Hotel in Kathmandu with Breakfast.
Kathmandu airport transfer with a private car on Mountain Flight tour.
Mountain flight in Nepal to experience the tallest Himalayas Including the Mountain Everest.
Kathmandu city touring spots as per written plan.
Experienced English-speaking tour guide
All government Taxes/VAT & Gokyo Treks Agency service charge.
What's not-includes in the Price
Pashupatinath Temple sightseeing entrance fee Rs 1,000.
Boudhnath stupa sightseeing entrance fee Rs 400.
Swayambhunath Stupa sightseeing entrance fee Rs 300.
Changu Narayan Temple entrance fee.
Bhaktapur Durbar square tour entrance fee.
Museums and Other monuments fees.
Patan city entrance fees including today's all spots.
Tip for Guide is a culture, so they expect highly.
Your Lunch and dinner (cost about US$ 5 to US$ 7 per meal depending upon what and where you prefer to eat).
Departure & Return Departure Point:
Have in mind that we pick up all the travelers from inside the ring road such as your location in Thamel, Lazimpat, Darbar Marg, etc.
What To Expect
This is all about Kathmandu city multi-day tours in Kathmandu valley that goes for 3 nights 4 days. See Hindu and Buddhist pilgrimage places, ancient culture and traditional architecture of Kathmandu mean that the city boasts no less than seven World Heritage Sites, while Kathmandu is famous for its scenic monasteries.
Main squares in Kathmandu, Bhaktapur, and Lalitpur are mainly focused on fine arts and architectural monuments. Additionally, Kumari Ghar is the house of the Living Goddess Kumari, an incarnation of Goddess Taleju. See the ancient cultures published on wooden art.
Additional Information (TIPS AND TRICKS)
Confirmation will be received at the time of booking
wheelchair accessible entire the tour
A maximum of 15 people per booking.
Travelers with back pain, pregnant, and very old travelers are also welcome.
It's a private tour/activity.
Cancellation Policy
You can cancel up to 24 hours in advance of the experience for a full refund. For a full refund, you must cancel at least 24 hours before the experience's start time. If you cancel less than 24 hours before the experience's start time, the amount you paid will not be refunded.
Any changes made less than 24 hours before the experience's start time will not be accepted. Cut-off times are based on the experience's local time.
Kathmandu city tour tour notes:
The Kathmandu city tour itinerary for a full day of sightseeing in town is subject to change due to Travel conditions. Covid-19 travel protocol might affect your travel plan, so please let us know on time if there are any changes that might occur.
What makes Kathmandu city tour tours special?
Opportunities for challenging tours, travel, or day hiking are scattered all over this planet. You need to know where to find them. We at Gokyo Treks and Expedition believe in quality services. Your safety and satisfaction is our concern. We are a team of professionals and experienced and licensed local guides who know the destination better.
Kathmandu City Tour Review
Kathmandu city tour
Prior to my trip to Nepal, I opted for Kathmandu city tours, and upon arrival, everything was impeccably organized. I was truly impressed by their professionalism and the extensive knowledge they possessed about Nepal. Their commitment to excellence was evident in their constant inquiries about areas for improvement and their attentive care for us throughout the journey.
A heartfelt thank you goes out to Ammar and Ram for making my experience in Nepal so memorable and enjoyable. Their dedication and expertise truly enhanced my trip, and I am grateful for their outstanding service.
Response from Gokyo Treks Nepal
Dear Camila Av.,
Your review has filled us with absolute delight! We emphasize that customer satisfaction is our utmost priority and express our sincere gratitude for the kind words and appreciation.
Your appreciation motivates us to continually strive for excellence in delivering exceptional city tours. We eagerly look forward to welcome you on another remarkable trips in the near future.
Your return will be a true pleasure for us. Thank you choosing our services and assure you that we are always available to assist with any questions or assistance needed.
Warm regards, Ammar Raj Guni
Short visit to Kathmandu
As we were only passing through Kathmandu, I used Gokyo to plan and organise our time before leaving the UK. Ammar was most helpful, responding promptly to my queries and providing useful suggestions. We were able visit the World Heritage Sites of Kathmandu, go walking in the Shivapuri NP, take an early morning flight to Everest and surrounding mountains, visit Nagarkot and Bhaktapur during our stay.
Drivers and guides were all provided which made life very easy. Ammar and his team did a great job. If we are lucky enough to return to Nepal we will definitely use Gokyo again.
Response from Gokyo Treks Nepal
Thank you Edinburgh Donald for your amazing review about our service of your visiting Kathmandu city and its heritage sites. Hoping to serve you again.
Wonderful introduction to the city
My girlfriend and I really enjoyed our Kathmandu City Tour with Gokyo Treks. Anmar was fantastic throughout; replying to emails and questions promptly, re-arranging the time at late notice and even meeting us at our hotel to introduce us to our guide. It was a fantastic introduction to the city (before we headed off trekking), taking in the sights of Pashupati Nath, Swayambhunath (monkey temple), Boudhanath stupa and Kathmandu Durbar Square.
Having a local guide made things so much easier and less stressful as he was able to arrange and negotiate better taxi prices, whilst also showing us sights and giving us information that we would have otherwise missed. Overall, I'd highly recommend Anmar and Gokyo Treks' Kathmandu City Tour.
N.B. Taxis and admission to attractions is not included in the price of the guide.
Response from Gokyo Treks Nepal
Thank you Tom for your time to send us the Kathmandu city tour review. Hope to welcome you again in Nepal.
Colours of Nepal - Short Solo Trip (7 Days / 6 Nights)
My solo trip to Nepal was a pretty last-minute decision. I decided to go ahead to book the flight and then hunt a guide. Ammar was the first guide I wrote to, and I picked him as my guide for this trip.
My few days trip with Ammar was great and relaxing. He's always on time, with a smile 🙂 In a short few days time, he showed & explained to me Nepal culture, history, and beliefs and always patiently answered my questions (I can ask a lot of questions sometimes ).
I am grateful to have him as a guide. He made my trip hassle-free (just follow him 🙂 ), navigating through historical buildings, lanes, and multiple busy streets. It was a good experience for me to get a glimpse of how the local lives, the food they eat, and the prayer rituals they do daily while visiting tourist places.
Also, I got to hear many stories from Ammar. If you want to hear ghost stories from him, ASK HIM!! 🙂 Overall, it was a simple yet satisfying trip, am sure will leave a lasting memory for me. I hope to visit Nepal again in near future. Nepalese people are generally friendly. I feel safe all the time while exploring this country.
Should you wish to engage Ammar as your guide, you should without hesitation. He has been a guide year He is good at planning your site in Nepal – you can leave it to him. I'll sign off now. Sending greetings to Ammar. "cheers,

Response from Gokyo Treks Nepal
Thank you dear Wendy Tran for the time to review the tour in Kathmandu. I will be very much looking forward to serve you again.
To book a Kathmandu city tour, send us your Inquiry
From US$ 689
2% Off
US$ 465
| | |
| --- | --- |
| No. of people | Price Per Person |
| 1 | USD 675 |
| 2 | USD 465 |
| 3 | USD 450 |
| 4 - 6 | USD 428 |
| 7 - 9 | USD 399 |
| 10 + | USD 350 |
Book Now
Customize Trip
Cost & Departures
Your Trip Your Style!
ITINERARY, COST, DEPARTURES, will adjusted according to your GROUP SIZE NEED TIME
Book with Confidence
Local Guides Company.
18 Years in Business.
Lowest Price Guaranteed.
100% Customizable Trips
Excellent Customer Service
Hassle Free Booking.
90 % Repeated customers
Highly Recommended agency
Private/group tour options