Snowman Trek Summary
Hike duration: 29 Days
Special Snowman Trek Difficulty: Moderate to Adventure
High Altitude: 5,230m /17,160 feet
Average Walk Hours: 6 Hours daily
Hiking Group-Size: 2 – 15 People
Trip Mode: Tent Basis Group Tours
Best time to hike: April, May, June, September, October, and November
Foods on trek route: Breakfast, Lunch, and Dinner
Transportation: Car/Plane/Bus
Overview
The Snowman Trek is one of the most popular adventure treks in Bhutan. Hike the Snowman trail in Bhutan among the exceptionally best hikes in the Himalayas. It is embraced by just a modest bunch of travelers each season and gets to Lunana, the most far-off locale of Bhutan.
Route passes through the Lunana, Gasa District, Wangdue Phodrang District, Sephu Gewog, Trongsa District, and Bumthang District of 347km length. The trip gets ten high overlooks of 4,500m that characterize the boundaries of Tibet and Bhutan. Check a scenic view on Jomolhari and Jichu Drake, we follow trails through yak herder's camps and disengaged cultivating settlements as we get ready for our trip to Lunana.
In the midst of a consistent set of 7000m pinnacles, we find an area of minuscule Buddhist monasteries and separated towns that are separated from the remainder of Bhutan for a long time of the year.
Besides that, the Snowman hike is one of the best hikes in the world but the cost to trek in Bhutan is USD $300/day. If money is no object, go for it. It's a genuine example of the Himalayan journey, which we have worked on effectively for a long time. Go along with the Gokyo Treks & Expedition agency to achieve a unique experience!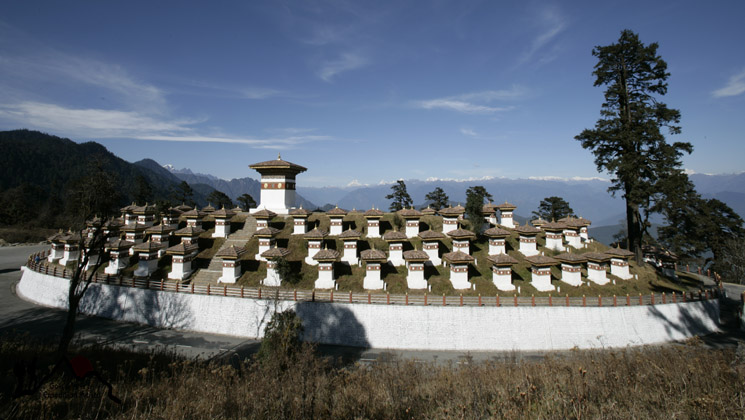 How much is the Snowman trek package Cost/price?
The cost of the Snowman Trip Package with a Gokyo Treks Agency (local tour agency) ranges between US$ 12700 to US$ 15350. Generally, the trip package price will vary according to the group size you are traveling to and the mode of transportation service you choose.
It is the standard trip package price for 4 week trek in Bhutan. If you are 2 tourists Snowman trek cost US$ 14520 for 29 days trek according to the given trekking plan. We can modify the trip route and the prices according to your wishes also. Here is the price list for the Snowman treks.
Price Per Person for 29 days for Bhutan Snowman trekking
| Number of Tourist | Price Per Person |
| --- | --- |
| 1 Person | US$ 15350 |
| 2 Person | US$ 14520 |
| 3 Person | US$ 13050 |
| 4 to 6 person | US$ 12850 |
| 7 to 9 Person | US$ 12720 |
| 10 and more than 10 Person | US$ 12700 |
If you're wondering to know about what is included and what is excluded from this trip price, kindly check on the cost given on a tab button.
Itinerary
The classical Snowman Trek itinerary details
An express Snowman trek 29 days itinerary is a beast for all-age tourists. Take a look at a special Snowman trail trekking route in Bhutan itinerary as given here.
1 Day
Landing in Paro, Bhutan and explore the Paro Valley.
Paro is an excellent valley situated in Western Bhutan with an area of 2800 Square kilometers. Amazing Lhakhangs and religious communities roosted on mountain slopes. Two holy waterways with their particular source at Jumolhari and Chumo Phug mountains clear the path through Paro valley upgrading its excellence and magnificence.
Visit "Paro Dzong" otherwise called Paro Rinpung Dzong – "the post of the store of gems". This construction fills in as the house for the locale devout body and government authoritative office of Paro.
Visit Ta Dzong, which in the past filled in as a lookout for Paro Dzong for assurance from intruders. Presently, it is the National Museum of Bhutan and houses antiques tracing all the way back to 4000 BCE. Go for a walk through Paro town, a road of normal Bhutanese conventional structures. Hotel in Paro.
2 Day
Hike To The Legendary Taktsang Monastery (2,950m/9,679 feet), 5 hours
Taktsang Monastery prevalently known as the "Tiger's Nest" is roosted on a bluff at a stature of 900m over the Paro city. It is considered a marked spot for travelers visiting Bhutan. It is a Gem of a Paro Valley. Settled up in a precipice, it is viewed as one of the twelve marvels of the world.
Later breakfast, drive to Ramthangka to climb up to the perspective of Taktsang (Tiger's Nest). The full circle will take around a few hours. The legend says that in the eighth century, Guru Rinpoche visited and ruminated here for quite a while. The spot presently is one of the holiest pioneer destinations for the Mahayana Buddhists. Later visit the antiquated Kichu Lhakhang which traces all the way back to the seventh century. Hotel accommodation in Paro.
3 Day
Gunitsawa Village to Shana Zampa (Trek Starts) (2,850m/9,350 feet), 5 hours
This journey starts at Gunitsawa Village where you pass the military post. At the military check post, they will check your hiking permits. The campground is on the contrary side of the stream, not a long way from Gunitsawa.
4 Day
Thangthangka Trek (3,610m/11,844 feet) 22Kms, 8 hours
On this drawn-out day, the path proceeds with loads of little highs and lows. We walk uphill through the stream valley the valley at long last limits progressively to a simple way which dives to a glade where we set up a campsite. From here, on the off chance that climate grants, you will have the primary incredible view of Mount Jomolhari.
5 Day
Jangothang Trek (4,080m/13,386 feet), 19km, 6 hours
In the event that you didn't see Mt. Jomolhari the past evening, you will, in any case, get an opportunity to get an incredible view early today. Toward the beginning of today, the journey proceeds up the Paro Chhu valley which broadens into patches of the high glade and meager developments of woodland. You will cross a military-designated spot en route and partake in an astounding perspective on high mountain edges and snow-covered pinnacles. In this space yaks and their herder's homes become a normal component of the scene. Passing the towns Soe, Takethang and Dangochang is one more resource on this day. In the wake of arriving at Jangothang, one of the most wonderful campgrounds of the Himalayas, you will again have a fabulous perspective on Mount Jomolhari.
6 Day
Rest Day [Sight trips around]
The rest day in Jangothang gives a lot of conceivable outcomes today climbs with extraordinary perspectives on lakes and snow-covered mountains like Jomolhari and Jichu Drake. There are great opportunities to recognize some blue sheep on the upper slants of the valley. Jangothang is an ideal climate for your acclimatization. You can likewise travel up to Tosoh or climb around the area. There are great short climbing trails in three headings. Jomolhari and its auxiliary mountain chains lie straightforwardly west, Jichu Drake toward the north and there are various unclimbed tops toward the east.
7 Day
Lingshi Trek (4,010m/13,157 feet), 18 km, 6 hours
Today is perhaps the longest day of the journey. Close to your camp, the path starts moving for about thirty minutes and afterward progressively climbs to the Nyilila Pass (4,870 m).
While moving up, you get to partake in the tranquil environmental elements. You might see a crowd of blue sheep brushing on the inclines. From the Nyilila Pass, you will have stupendous perspectives on Mt. Jomolhari, Tsherimgang, and Jichu Drake. From the pass, it is a slow plummet to the camp where you will pass by some yak herder tents made of yak fleece.
As you descend into the Lingshi bowl, an excellent U-molded valley, you will get a great perspective on Lingshi Dzong.
8 Day
Lingshi to Chebisa Trekking (3,880m/12,730 feet) , 10 km, 5 hours
Today is the most scenic hiking day, and you can truly relax. Not long after beginning, you will come to a chorten beneath Lingshi Dzong. Here, you have the decision of remaining on the primary path or taking a diversion up to the Lingshi Dzong (4,220m), which sits right on a high edge. This Dzong is under remaking from a 2011 tremor that harmed its focal structure. Notwithstanding an exceptionally unique air of spiritualist serenity, Lingshi Dzong gives an incredible view over the valley. After Lingshi Dzong you will be passing the towns of Lingshi and Goyul. In Goyul, the stone houses are bunched together to shape a little minimal town which is strange in Bhutan where settlements are generally dissipated. On arriving at the camping area at Chebisa you will have a lot of chances to visit the townhouses assuming you feel like it. There is additionally a wonderful cascade situated behind the town that merits visiting.
9 Day
Shomuthang Trek (4,220m/13,846 feet), 17 km, 7 hours
The morning begins with a long climb behind Chebisa town (2-3 hours) through a wide pastureland towards Gobu La (pass). On the way, you will see a couple of individuals grouping yaks. There is additionally an extraordinary opportunity to recognize huge crowds of blue sheep over the path. In the wake of intersection Gobu La (4,410m), you dive into the valley, then, at that point, climb again a tad, prior to sliding again to Shakshepasa (3,980), an enormous U-formed valley. Moving from here you will, at last, arrive at the camping area at Shomuthang, over a waterway, which is a feeder of the Nochu River.
10 Day
Robluthang Trek (4,160m/13,649 feet), 18 km, 7 hours
You start by moving up the valley to see Kang Bum (6,526 m) and some edelweiss. Following two hours of climbing, you will arrive at Jhari La (4,750m), from where you get the principal look at Sinche La, the pass you should cross the following day. The enormous snow top in the north is Gangchhenta 6,840 m, otherwise called the Great Tiger Mountain. Assuming that the climate is clear, Tserim Kang and the highest point of Jomolhari will be apparent. The camp by the waterway is called Tsheri Jathang situated in a delightful wide and far-off valley. Crowds of takin, the Bhutanese National Animal, relocate to this valley in summer and stay for around four months. The valley has been pronounced a takin safe haven. Move up a smidgen and you will arrive at the camping area at Robluthang in a rough knoll.
11 Day
Limithang trekking (4,140m/13,583 feet), 19 km, 6/7 hours
The journey begins with an underlying 40-60mins rising before progressively raising for one more 90 minutes through a stone field. It is then a 1-hour steep climb prior to arriving at Sinche La (5,005m) – the last and most noteworthy pass on the journey on the off chance that you don't expect to proceed with the Snowman journey from Laya onwards. As you slip the furthest side of the pass, you will see a noteworthy terminal moraine and an icy lake at the foot of the valley. You can see exemplary instances of parallel moraines where the icy mass has pushed rocks up the two sides of the valley. Underneath the moraine, you cross the Kango Chhu and before long arrive at the Limithang camping area. The pinnacle of Gangchhenta overshadows the campground despite the fact that it's very much a distance away.
12 Day
Laya trekking (3,840m/12,599 feet), 10 km, 4/5 hours
It will be a piece more limited today and especially an excellent stroll through the backwoods of pine and juniper to arrive at Laya, the town is famous for its sharp cap and turquoise gems and individuals' inviting nature. In the town place are a local area school and a fundamental wellbeing unit with a phone association. We setup a campsite near the school.
13 Day
Acclimatization Day
If you hike from Paro Valley, you ought to go through a day recovering from the journey to Laya and setting yourself up for the remainder of this difficult yet marvelous trip. In the event that you have begun from Gasa (Punakha), you ought to likewise approach Laya to adapt, and not simply stay at the path intersection to Lunana. It's advantageous to go through one day in Laya only for the incredible perspectives from Laya and its unprecedented occupants.
14 Day
Rhoduphu Trek (4,160m/13,649 feet), 19 km, 7/8 hours
From Laya, we drop to a military camp and keep following the waterway till the mood killer highlight Rhoduphu. After lunch the trip proceeds through rhododendron shrubs till you arrive at the camp at Rhoduphu only close to the Rhodu Chhu.
15 Day
Narethang Trek (4,900m/16,077 feet), 17 km, 5/6 hours
In the wake of following the waterway for about 30 minutes, you will have a consistent move to a high open valley at 4,600m and afterward further up to Tsomo La (4,900m). Tsomo La offers a great perspective on Lunana, Mount Jomolhari, and Jichu Drake, and the Tibetan boundary. The course then, at that point, crosses a level, infertile level at around 5,000m. Mountain Gangla Karchung at 6,395 meters will reflect at the campsite.
16 Day
Tarina Trek (3,970m/13,025 feet), 18 km, 5/6 hours
From the camp, you will move for about an hour to Gangla Karchung La (5,120m). The view from the pass is amazing, and the entire scope of mountains including Jekangphu Gang (7,100m), Tsenda Kang, and Teri Gang (7,300m) should be visible. The pass dives along an enormous moraine. Again one has extraordinary perspectives: a monstrous icy mass plunges from Teri Kang to a profound turquoise lake at its foot. Up here a frosty lake burst through its dam in the mid-1960s, causing far and wide harm and to some degree obliterating Punakha Dzong. At last, it is an extremely long plunge through thick rhododendron to Tarina valley, where you will track down a few decent campgrounds along the Tang Chhu.
17 Day
Woche Trekking (3,910m/12,828 feet), 17 km, 6/7 hours
The journey leads through conifer backwoods, great cascade to the upper edges of Pho Chhu. The path then, at that point, moves over the edge and drops down to Woche, the main town in the Lunana locale.
18 Day
Lhedi Hiking (3,700m/12,140 feet), 17km, 6/7 hours
The trip begins through juniper and fir woodlands, and further ahead, through rhododendron shrubs. Move up to Keche La pass (4,650m) where one can have the incredible perspective of encompassing mountains once more. After the pass, plummet to the riverside strolling through a town with a dazzling perspective on Table Mountain and others. Follow up the waterway till Lhedi Village. Lhedi has a fundamental well-being unit, a school, and a remote phone association.
19 Day
Thanza Trekking (4,150m/13,616 feet), 17km, 7/8 hours
In a clear climatic day, you will have extraordinary perspectives on Table Mountain (7,100m). Around noon you will pass the little town of Chozo (4,090m) which has a Dzong still being used. Arriving at Thanza again you will have an incredible perspective on Table Mountain which frames a 3,000m high mass of snow and ice behind the town. Despite the fact that there are potential outcomes to camp straightforwardly at Thanza, most gatherings like to camp in Thoencha.
20 Day
Day as a rest
In Thanza stroll around and experience a few town life or move up the edge for captivating perspectives on lakes and mountains. In any case, as it invests in some opportunity to orchestrate new yaks (the yaks from Laya won't go farther than Thanza) you may need to go through one day at Thanza in any case.
21 Day
Danji Trekking (4,230m/13,878 feet), 8 km, 3/4 hours
From Thoencha, the path scales to an enormous rock from where you will have astounding perspectives on Thanza, Toencha, and Choso town, and the encompassing mountains. Following a couple of long stretches of somewhat level and simple strolling, you will arrive at a yak glade with some yak herders' cottages. It is a phenomenal campground with an incredible opportunity to detect some blue sheep on the slopes above. A path intersection close to the camping area will give you the decision between the courses up to Gangkar Puensum headquarters, and further on to Bumthang or to Sephu (Trongsa)
22 Day
Tshochena Trek (4,970m/16,306 feet), 12 km, 5/6 hours
Having picked the course to Sephu, the trip crosses the stream and after a long ascension, you will arrive at Jaze La (5,150m) with stupendous all-encompassing mountain sees. The way then, at that point, plummets between snow-covered pinnacles and a few little lakes to the campground close to the Shore of Tshochena Lake.
23 Day
Jichu Dramo Trek (5,050m/16,569 feet), 14km, 4/5 hours
You follow the bank of the blue-green lake prior to showing up at an edge at 5,100m, where there is one more terrific view every which way. In the wake of going all over little slopes to arrive at a frigid lake, the course plunges first prior to climbing again up the following pass, the Loju La (5,140m). At last, in the wake of the intersection a little seat (5,100m) you will enter a wide frosty valley from where the path slides continuously to the campground at Jichu Dramo.
24 Day
Jichu Dramo to Chukarpo Trekking (4,600m/15,092 feet), 18km, 5/6 hours
Just in the wake of leaving the camp, you will move through a moraine to Rinchen Zoe La (5,320m). A terrific mountain view with Gangkar Puensum among the amazing mountains is the award for ascending the most noteworthy pass on this trip course. Rinchen Zoe Peak (5,650) overshadows the pass toward the west. Slipping from the pass, the course leads into a wide valley with a few lakes and goes steeply down along a moraine to the Thamphe Chhu. Here the vegetation starts to thicken again and you will see the principal genuine trees since Lhedi. After a few hours, you arrive at the camping area at Chukarpo.
25 Day
Thampe Tsho Trekking (4,300m/14,108 feet), 18km, 5/6 hours
The plummet proceeds with the waterway till you arrive at the yak herder cottages at Gala Pang Chhu (4010m). From here the path climbs steeply towards Thampe Tsho, a delightful clear turquoise lake, with a camping area close to it.
26 Day
Maurothang hiking (3,610m/11,844 feet), 14km, 5 hours
From the lake, you climb steeply to the keep going pass on your journey, the Thampe La (4,600m) with a decent opportunity to recognize some blue sheep on the way. Then, at that point, the way slides to the hallowed lake Om Thso. Passing a cascade you will arrive at another, more modest lake 100m underneath to drop steeply to the Nikka Chhu. The way at long last leads through blended backwoods to an enormous clearing on the banks of the waterway with a couple of yak herder cottages, Maurothang.
27 Day
Sephu (Trek Ends), 18 km, 6 hours
On the last day of this uncommon journey, your doormen should change from yaks to ponies as the yaks can not go further down. The way follows the Nikka Chhu to arrive at a huge green region disregarding the street and the town of Sephu. You at long last arrive at the street at the Nikka Chhu Bridge at Sephu where you will track down a few stores (mostly selling bamboo items) and little cafés. Your vehicle will get you and drive to your hotel at Gangtey
28 Day
Gangtey To Punakha (80 km), 3 hours drive
Visit the Gangtey Monastery in the first part of the day and head towards Punakha, the antiquated capital of Bhutan.
After arriving at Punakha; hike across the customary places of Sopsokha town in the midst of horticultural fields of rice and mustard and visit Chimi Lhakhang, the sanctuary of the Divine Mad Monk is found.
Sopsokha town is a commonplace illustration of grouped settlement. You might observe surprising artworks of a phallus on the dividers of the houses. The phallus compositions are generally accepted to avert fiendish impacts and knock/tattles of others that bring misfortune.
A short drive along the waterway through the valley floor will lead you to the mind-blowing Punakha Dzong. Punakha Dzong is similarly pretty much as striking inside as outside and it is apparently the most wonderful Dzong in Bhutan. Found gloriously between the Pho Chhu (Male River) and Mo Chhu (Female River) intersection, the complex cutting and astounding design of the Dzong is an extraordinary wellspring of motivation. This well-known design worked in 1637 has a great deal to tell about the recorded foundation and different Tibetan intrusions won from this decisively found Dzong. It likewise houses the realm's most hallowed artifact, the "Rangjung Karsa-pani". Hotel accommodation in Punakha
29 Day
Punakha To Paro Tour
Visit Punakha Dzong is similarly just about as striking inside as outside and it is apparently the most excellent Dzong in Bhutan. Found radiantly between Pho Chhu (Male River) and Mo Chhu (Female River) conjunction, the mind-boggling cutting and astonishing design of the Dzong is an extraordinary wellspring of motivation. This popular design worked in 1637 has part to tell about the authentic foundation and different Tibetan attacks won from this decisively found Dzong. It likewise houses the realm's most hallowed artifact the "Rangjung Karsa-pani".
Take a beautiful drive from Punakha to Paro. Paro is a lovely valley situated in Western Bhutan with an area of 2800 Square kilometers. Stunning Lhakhangs and cloisters are roosted on mountain slopes. Two hallowed streams with their individual source at Jumolhari and Chumo Phug mountains clear their path through Paro valley improving its magnificence and glory.
Go for a walk through Paro town, a road of regular Bhutanese customary structures. Overnight accommodation in Paro.
30 Day
Final Departure
We will drop you at the international airport for your further flights. Snowman in Bhutan Trip finish.
Not satisfied with Snowman Itinerary?
Are you interested on planning custom trip? It takes only 2 to 3 minutes.
Cost
How much does Snowman Trek Package Price?
The Snowman trek price basically starts from US$ 14520 per person on double occupancy basis. However, WE ARE OPEN TO CUSTOMIZING YOUR TOUR AND PACKAGES PRICE AS PER YOUR REQUIREMENTS.
The Snowman short hiking price includes:-
Visa for Bhutan Travel.
Accommodations in 3-star properties. (Want to upgrade to 4 & 5-star? extra cost)
All Meals (Breakfast, Lunch & Dinner) serve in a tent camp according to the described trekking plan.
Kathmandu to Paro, Bhutan and return Kathmandu round trip airfare with departure taxes.
Certified English Speaking Bhutanese local Guide.,
All ground transportation as described in a package plan.
A sustainable tourism Royalty of USD 65 per person per night.
Mineral Water while traveling
Complimentary from the company [Traditional Hot Stone Bath and One Bhutan local Sim Card.
Facilities provided on the trek.
First Aid Box.
Sleeping tent / Dining tent / Toilet tent with toilet pot/toilet paper.
Hot water bag with cover.
Professional Cook for camping days and supporting staff.
Bhutan internal taxes and charges including Entry Fees.
Bhutan Government Tax, VAT, and as well as Gokyo Treks Company service charge.
The short Snowman Trek price excludes:
Travel Insurance
Any Expenses of Personal Nature.
Gratuities for camping crew [Tip is a culture, so they expect highly].
Group join
Hike Snowman is the most beautiful trip in Bhutan. We can organize a private or group joint trip at Snowman Bhutan to start on any date if that works for you. Please contact us for more information.
FAQ
Question: Is pick-up service available on my arrival time in Bhutan?.
Answer: Yes sure. Provide us with your flight details. Our representative will come to pick you up.
Question: What kind of accommodation can I expect?
Answer: We do provide you with 3-star category hotel accommodation in the city and also Tent accommodation along the Druk trip. However we recommend you take your own sleeping bags if you have one with you otherwise, you may rent them while on tour.
Question: What kind of food can I expect on the Snowman camping trip?.
Answer: We have a professional cook who cooks a delicious range of mostly vegetarian such as potatoes, eggs, Pasta, tuna bakes, noodles, curry rice, bread, soups, and fresh vegetables. Tourists can find a variety of fresh vegetables depending upon the traveling month.
Question: What opportunities will I have a hot shower along treks?.
Answer: As you are on a camping trek, we provide you hot water bucket, and you will take a bucket shower.
Question: How do I get drinking water on the Snowman trek route?.
Answer: We suggest you bring Aqua tablets to clean the normal water as the normal water is available at the campsite and on the hiking route.
Question: Can I charge my digital camera or other batteries on my trip?
Answer: During the camping tour, there are no chances to recharge the battery. We recommend you bring an extra pair in case.
Question: Are there any communication facilities on Snowman short trek?.
Answer: You will get a Bhutan local SIM CARD. Buy a data pack if you want to use the internet en route.
Question: Can I use credit cards in short Snowman Lodge Trek?
Answer: No. to maintain your daily extra expenses, you should walk with the local currency of Bhutan Ngultrum. The symbol for the Ngultrum is Nu.
Question: When should I book my trip and what are the payment terms?.
Answer: Our trips book up months in advance, we recommend booking early to avoid any kind of misunderstanding. We will, of course, make every effort to accommodate last-second bookings.
And regarding the deposit, we prefer a 20% advance deposit [not refundable] of the total price of the trip in order to confirm your booking. And the remaining part of the money, you pay us on your arrival.
Question: Who will carry my luggage?
Answer: We do provide porters to transfer your luggage for the Snowman hiking route.
Question: How to reach Bhutan?
Answer: There are various connecting flights to reach Bhutan. At present two transporters work in Bhutan, Drukair and Bhutan Airlines. Likewise, there are three landline intersections in which you can go into the realm overland.
Question: How Much is the Bhutan Visa Cost?
Answer: Worldwide vacationer visas at an expense of USD $40 applies. This can be paid ahead of time from the Gokyo Treks Agency travel planner. For Indian visa (or VIC) holders, Bangladeshi nationals, and people from the Maldives there is no expense caused.
Question: What Does The $200/$250 Per Day Minimum Daily Package Include?
Answer: The $200 each day (low season) and $250 each day (high season) bundle incorporates at least 3-star facilities, costs for food, an accomplished aide, and transportation (with driver) inside the country. Additionally remembered for the cost is a $65 each day Sustainable Development Fee that goes towards free instruction, free medical care, and neediness easing.
Question: Is there A Limit On The Number Of Tourists That Can Enter Bhutan Each Year?
Answer: There is no restriction on the number of travelers conceded into the country every year. To secure our way of life, customs, and indigenous habitat the public authority has embraced a severe approach to High Value, Low Impact Tourism. This strategy is pointed toward drawing in knowing vacationers that will regard the exceptional culture and upsides of the Bhutanese individuals while additionally furnishing the guests with a remarkable stand-out experience.
Question: What celebrations are ideal to watch in Bhutan?
Answer: Bhutan's Top 10 Festivals to watch in 2021. Here is a portion of the top celebrations in Bhutan that you should visit assuming you're arranging an excursion to the world's most joyful country.
The top 10 festivals that you can watch in Bhutan are Thimphu Tsechu Festival, Jambay Lhakhang Drup Festival, Wangdue Phodrang Tshechu Festival, Punakha Drubchen, and Punakha Tshechu Festival. Likewise, Paro Tshechu Festival, Haa Summer Festival, Matsutake Festival, Jomolhari Mountain Festival, Nimalung Festival, and Imperial Highland Festival.
Question: Besides Snowman hikes, what are the best other trips in Bhutan?
Answer: Bhutan offers both magnificence and assortment with regard to travel in Bhutan. The realm is home to a portion of the world's most troublesome high-height journey, just as plenty of moderate climbs in the woods. Regardless of whether you're a prepared explorer or a total novice, Bhutan has a multi-day excursion to suit your necessities. Attempt the 28 days Snowman Trek, which traverses various high-elevation passes and requires setting up camp in the snow, in the event that you're searching for a requesting high-height trip that could not be overestimated. Assuming that you're searching for a more limited test, the Laya Gasa Trek gives large numbers of similar awards as the Snowman walk yet with fewer downsides. Look at the Jumolhari Trek, and Owl Treks to extend your legs all the more tenderly.
Question: When is the best time to visit Bhutan?
Answer: Bhutan is open all around the year. Although, Spring and summer fill the scene with a heap of widely varied vegetation. Pre-winter projects a radiant Golden shine on the scene. The fresh winter air and the unmistakable skies make it ideal for catching the absolute best Mountain sees.
Throughout the entire year, there is a special feeling of harmony and satisfaction in the climate set apart by conventional celebrations as individuals praise the celebrations in old neighborhood customs.
The most unbelievable Snowman Trek route highlights
See the valley of Thimphu, Paro, Punakha,
Explore the remotest travelers towns of Bhutan: Laya,
Experience the remarkable semi-traveling way of life, culture, and vernacular in one of the grandest peaceful valleys.
Acquire compensation for amazing scenes.
Loosen up at a yak herder's camp with hot margarine tea.
Cross the path of wild blooms
Investigate the wild exhibit of verdure and fauna.
Leave on the adventures of Himalayan Trek Routes
Climb to Tiger's Nest Monastery or the Taktsang Goemba. Roosted on a mountain precipice at 900 meters off the ground, it is dazzling and wonderful. It is Bhutan's most strict site and a notorious milestone.
Visit authentic destinations: Tashichoedzong, Buddha Statue, National Memorial Chorten, Paro Dzong, Museum, Chimmi Lhakhang, Khamsum Yulley, Lingshi Dzong, and Punakha Dzong.
Submerge in regular Himalayan underground aquifers
Attempt your abilities with natural cooking from a choice of your cherished natural food.
Treat your lungs with much-needed refresher consistently.
Experience the lesser voyaged areas of Bhutan.
Visit Dochula Pass a great centralization of 108 dedicated stupas known as "Druk Wangyal Chortens". Partake in the awesome all-encompassing perspective on the snow-loaded Himalayas.
Snowman Trek Difficulty
The Snowman Trek is one of the most complicated and longest trails in Bhutan. It takes about 29 days to complete the route and the trekkers need to camp as high as 5000 meters above sea level. Carry on long walks especially with a lightweight rucksack, incorporating hills and stairs whenever possible.
You're going to be trekking for extended periods of time every day, and your body needs to get used to long hours of walking. Once you're pretty fit, start traveling and exercising with extra weight so that you get used to carrying a rucksack.
Because the journey of the snowman trail ascends through numerous mountain passes, remote villages, and lakes of the country.
Adventure Snowman Trek notice for Bhutan visitors:-
The 7 days Snowman hiking information stated above is just a guideline. However, the trip is possible to customize at your request to adapt to your specific standards. Local politics, landslides, cancellation of local flights, weather, transport, or a multitude of other factors that are beyond our control can result in a change of schedule on tours.
It is, however, very incredible that the itinerary would be extensively altered. If alterations are necessary the leader will decide the best alternative option, taking into consideration the best interests of the whole group. Where a change does occur, we do everything we can to minimize its effect, but we cannot be responsible for the results of changes or delays.
What makes Snowman's short trekking special?
We at Gokyo Treks and Expedition believe in quality services. Your security and gratification are our concerns. We are a team of professional, experienced, skilled, and licensed local guides who know the destination much better than others. Not only this but also we give benefits to the local communities and help to conserve natural resources which reduced costs and consumption.
Snowman Trek Review
Short tour in Bhutan
We booked a Bhutan tour with Gokyo Treks Agency. Our Guide Miss Geeta a local representative organized our 4 days glimpse of the Bhutan Tour in an excellent way. Our cook Sonam and his entire kitchen staffs were just friendly and friendly staff is highly appreciated. Miss you all, will definitely explore more Bhutan tours with your awesome team. Thank you for giving us memorable hospitality in Bhutan.

Response from Gokyo Treks Nepal
Thank you for the review
From US$ 15350
0% Off
US$ 14520
| | |
| --- | --- |
| No. of people | Price Per Person |
| 1 | USD 15350 |
| 2 | USD 14520 |
| 3 | USD 13050 |
| 4 - 6 | USD 12850 |
| 7 - 9 | USD 12720 |
| 10 + | USD 12700 |
Book Now
Customize Trip
Cost & Departures
Your Trip Your Style!
ITINERARY, COST, DEPARTURES, will adjusted according to your GROUP SIZE NEED TIME
Book with Confidence
Local Guides Company.
18 Years in Business.
Lowest Price Guaranteed.
100% Customizable Trips
Excellent Customer Service
Hassle Free Booking.
90 % Repeated customers
Highly Recommended agency
Private/group tour options