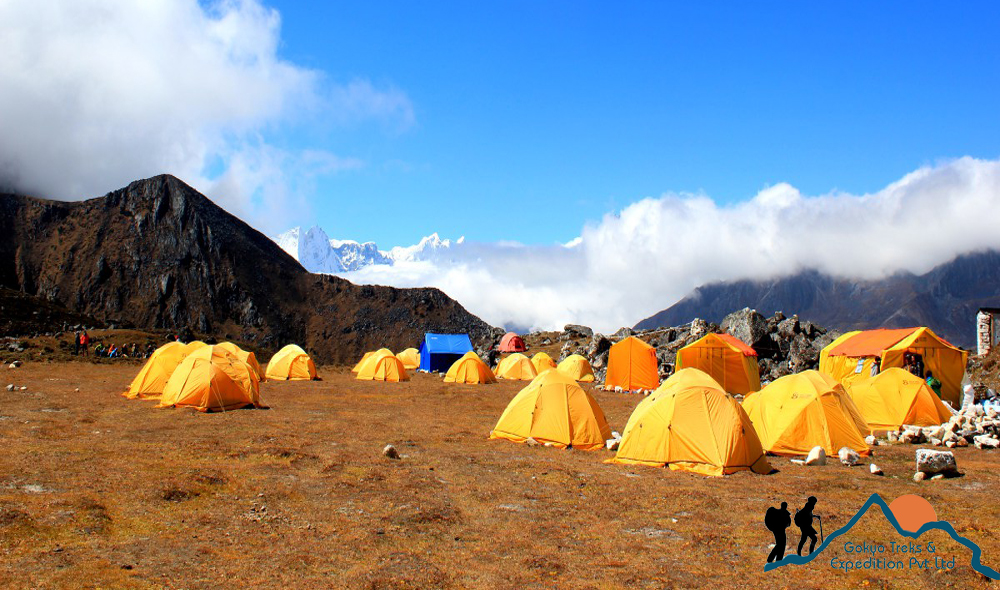 The camping trekking happens especially in wilderness areas which are out of the main classical treks in Nepal. Camping trek in Nepal is fully organized including an expert guide, professional cook, kitchen boys, kitchen and camp helper, and porters.
Tent camping trek in Nepal Himalayas is always best to touch the wilderness experience. Because Nepal is very amazing tourist destination with 8 of the top 10 highest summits in the world, and some of the most beautiful landscapes which are only reachable on a walking journey.
The camping trek in Nepal is mostly arranged in the remote wilderness areas in the Himalayas. They are away from the most demanding trek routes and guesthouses. Wilderness camping outdoors is less crowded than treks in Nepal. We arrange a tent camping trek to supply both natural and cultural aspects.
You can notice the outstanding mountain scenery while on the trek. Moreover, you can see that people are surviving by growing local foods because they are untouched by modern civilization. They are staying happily with their own culture and traditions that might be very unique things to observe for trekkers. So tent camping trekking is only an option to get an amazing experience and meet the locals.
Actually, these treks give you a very special experience of real Nepal, and also this helps to develop these poor areas financially. Gokyo Treks & Expedition has decades of experience arranging a tented camp trek in Nepal. On your tent-style camping trek, all camping gear along with the food and employ the local porters to carry your equipment and Sherpa to set up tents.
An experienced with well- trained cook will prepare a delicious range of mostly vegetarian meals to serve with hot drinks. So, you need to carry only your small daypack with the most valuable things like a camera, money, and passport. Besides that, the best time to visit Nepal is either in Spring (March to May) or Autumn (October to December) at this time the weather is very clear. So you can see the pristine Himalayas and beautiful landscapes.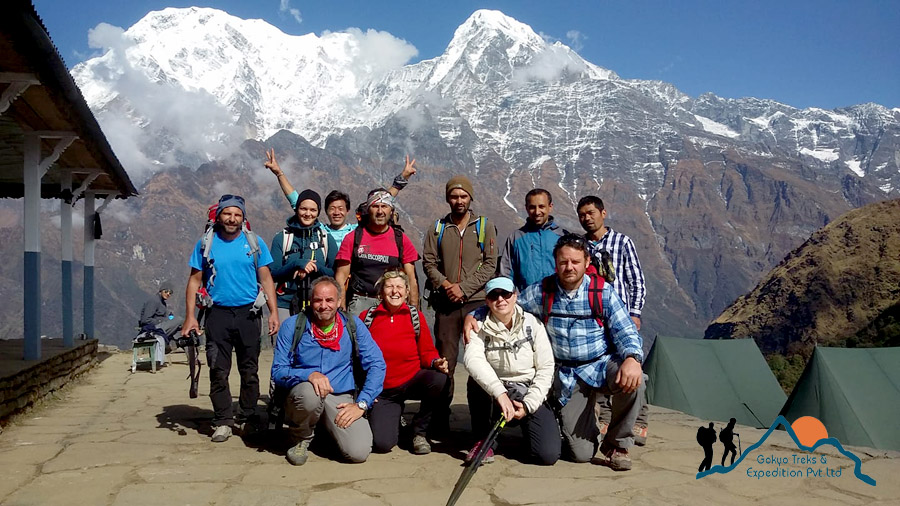 Why Camping Trek Nepal is the most popular trekking, especially in wilderness areas?
Camping trek in Nepal is the classic style of trekking that can be arranged in almost all areas in Nepal. A tented camping trek is away from the more frequented trails and provides a wilderness experience in both natural and cultural aspects. You can watch the remote human inhabitants, mystical mountain scenery, colorful landscapes, lush green valley, and more.
There are numerous types of trekking in Nepal to explore its tallest mountain adventure. The tea house trek is equally popular as a lodge basic trek. According to Gokyo Treks Nepal, guided camping tours are more expensive comparing lodge treks because of professional cooks, kitchen helpers, more donkeys/yaks to transfer luggage, and food that we have to take along with us.
Camping trekking routes
The activity of spending a holiday living in a tent in a wilderness area speaks of camping meaning. Thus, get interaction with the local people who are surviving by growing their own food, untouched by modern civilization, with no politics. The people of remote areas have a quite happy life with their own distinctive culture and traditions that might be very interesting to explore for everyone travelers. Besides that, a tent trek in Nepal gives you an authentic experience to discover real Nepal.
Many people continue outdoor trips since they're tired of the city or preparing for an undertaking. Regardless of whether you appreciate trekking, chasing, or some other outside activities, the outdoors offers you an approach to zero in totally on an interest for a couple of days without outer interruptions. Basically, a camping trek gives fresh air, utilizes local products, less stress, exercise, sunshine, great night's rest, delicious food, new challenges, and meditation are the key benefits of outdoor traveling.
Nepal Tent trek helps the locals to generate their local income. So, if you are track planning to detect off-the-beaten routes in Nepal, a camping tent trek will be a great option. Take a look top 12 camping treks in Nepal routes where you can hike in the tent-style trekking.