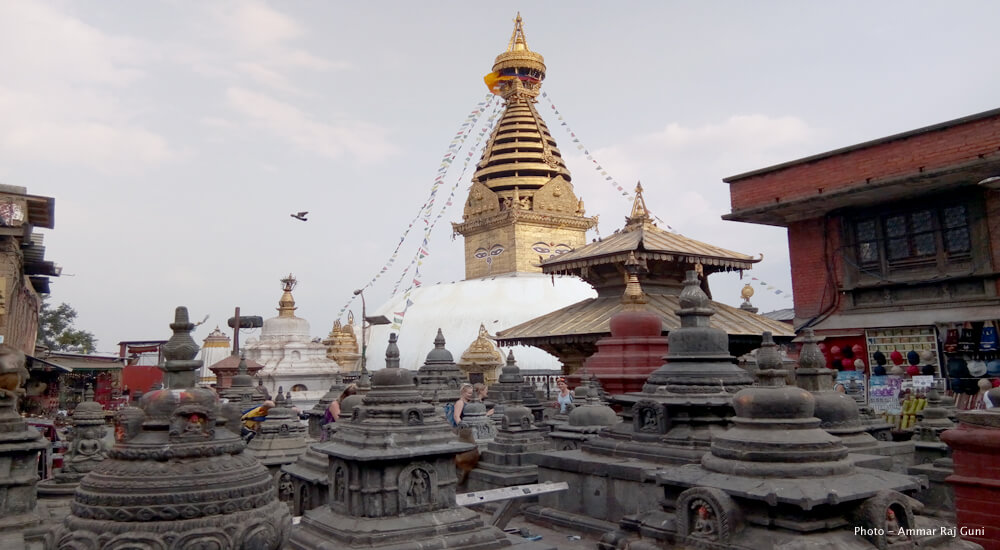 Best Nepal Tour is a customizable tour for any group size designed in a special way to cover all the best places in Nepal. You will enjoy all the best places in Nepal once in a lifetime by visiting the cultural heritage places of the Kathmandu valley and enjoying the scenic views of mountains and landscapes.
Furthermore, the best Nepal tour covers the spectacular Himalayas, the beautiful countryside, the heritage sites in Kathmandu, the wildlife safari in Chitwan National park, and the Pokhara including Sarangkot and Poon Hill. Both places are the world-renowned sunrise view hill satiation in the Annapurna region of Nepal.
Tour in Nepal is the most popular tourist activity. You can check the tourist places in Kathmandu while on tour to Kathmandu city. The best time to visit Nepal is either in March-April or September-December as the sky is clear enough to get a glimpse of mountains, hills, and the valley. Moreover, there are several tourist places in Nepal with the picture.
Business trip in Nepal – Business travel Nepal observation trip
A few explorers travel to Nepal to set up new trade and exploration of the business prospects in Nepal. They have gone through unfamiliar joint-adventure speculations. A liberal unfamiliar speculation strategy of Nepal makes it workable for outsiders to work together in full or through joint adventures without any problem. It is seen overly not many of the urban communities where dynamic financial development has prompted an expansion of unfamiliar speculations just as foundations of worldwide organizations.
In addition, we are a trusted Nepal tour hub and travel company that specializes in tourist packages, trekking packages, and holidays. Get your guide to make a checklist for the best places to visit in Nepal, they are must-see places. Check the Nepal tour review, make your own travel itinerary for Nepal, and ask for a trip to Nepal cost.
Added to this will be an electrifying rafting escapade in Trishuli River and a blitz into Nepal's exotic wildlife at the Chitwan National park. You will get to see the massive one-horned rhino, light-footed deer, an elephant breeding center, and the elusive tiger napping in the shade.
Besides that, you need to drive through a gorgeous and scenic lake town where nature is amplified with the views of majestic peaks almost at touching distance, clean water lakes with pleasant boating at your service. You will also see some natural wonders of nature in waterfalls and gorges and at dusk, when the sun dips behind the mountains, glimpses of twilight lighten up the skies that herald the end of the day and as you slumber after a wonderfully tiring day.
Best Nepal tour highlights
Varieties of art, history and cultural town of Kathmandu city.
Buddhist pilgrimage sites Boudhanath, Swayambhunath, Pashupatinath temple & Lumbini.
Hindu pilgrimage site Rani Mahal / Ranimahal, Tansen Bazaar and Queens hill in Palpa
Lumbini, The Birth Place of Lord Buddha, Shakyamuni Buddha – Buddhism.
Explore the Hindu temple at Pashupati nath and watchout how Hindu cremates.
Best Nepal tour packages itinerary details.
01 Day
Arrival in Kathmandu city. Pre-trip meeting and sightseeing around the Kathmandu valley, 6/7 hours
Upon arrival at Tribhuvan International Airport in Kathmandu city, we pick you up with a private car and transfer you to your hotel. Ammar Guni, a leader of Gokyo Treks Agency will meet you to brief the best Nepal tour information and further tour plan.
Your sightseeing trip will just begin from the touristic hub Thamel at around 11:30 am. The professional private guide and licensed holder Government guide perhaps Ammar Raj Guni will pick you up with a private car or Hiace van (depending upon the group size). Kathmandu city tour hub includes Kathmandu Durbar Square, Swoyambhunath Stupa – The Monkey Temple, Pashupatinath Temple, Bouddhanath Stupa..etc.
02 Day
Drive to Nagarkot hill (32 km). Visit Changu Narayan Temple, 4 hours
Overland drive to Nagarkot hill station to get the best sunrise view over the skyline. Nagarkot hill offers sweeping views of the Himalayas at a 120 deg angle. You can see five of the world's 10 highest mountains including Mount Everest from here. Hiking Nagarkot is a superior place to get real sunrise-sunset. After Nagarkot, hiking Changu Narayan Temple from Telkot is another scenic tour to observe Bhaktapur city.
Holy Changunarayan Temple is pagoda architecture built in 323 AD by King Hari Dutta Verma. It is listed under the UNESCO World Heritage Site in Nepal, dedicated to the Hindu God Vishnu.
Straight walk to Bhaktapur Durbar Square where you can experience the collection of pagoda style and shikhara style temples grouped around a 55-window palace. Bhaktapur's royal palaces are Lion Gate and the Golden Gate. Moreover, the 55-window palace, art galleries, and the statue of King Bhupatindra Malla are equally important.
03 Day
Fly to Pokhara town or adventure overland drive (7 hours).
After breakfast, we take a private car to go to the domestic airport terminal hall to fly to Pokhara. The drive takes about 15 minutes in the morning because of less traffic. Flight to Pokhara together with a tour guide. Tourists will have an amazing mountain view from the aircraft window. They are Dhaulagiri (8,167m), Annapurna Mountains inclusive of Annapurna I (8,091m), Manaslu Range (8,163m), Lamjung Himal…etc.
Afternoon, go to visit Devi's Fall, Tibetan Refugee Camp, Tal Barahi temple. Phewa lake boating in the evening to catch the reflection of the Annapurna Himalayas on the Phewa Lake.
04 Day
Majestic Pokhara city day tour. Pokhara sightseeing
Pokhara is a scenic town and a place to begin trekking in Annapurna. Pokhara exploration consists of a drive or hikes to several viewpoints for different views of geographical enigmas. One can hike at Sarangkot in the morning to get the best Himalayan view of the Annapurna range. You might take a private car to go up to Sarangkot hillside for a good view. In the afternoon, World Peace Stupa hiking is optional. You might also extend your travel and holiday going to Begnas lake. Begnas lake is also a very popular lake in Pokhara city after Phewa lake.
05 Day
Overland drive to Rani Mahal, Tansen Palpa, 5 hours
Breakfast-hike to Rani Mahal spend about one hour in Mahal to explore its surroundings. Ranimahal is a palace, popular as the Taj Mahal of Nepal built by Khadga Shamser JBR in 1894 AD, on the monument of the deep love of his queen Tej Kumari. It is a very nice palace built above a single huge stone nearby the Kali Gandaki River. In addition, the main attractions of Palpa Tour are Ranimahal (Ranighat), Srinagar Danda, Vairabsthan temple, Palpa Durbar, and Ridi. Srinagar Danda is a 1600m (Tansen) high hill just north of Tansen, the headquarters of this district. Hike or drive again further to Tansen city. In the evening, dinner in a traditional Newari restaurant.
06 Day
Tansen, Palpa sightseeing and drive further to Lumbini, 4 hours
In the morning, hike to view tower above queens of hills to watch Tansen town. Hike around the Palaces and temple and the historical Tansen Bazaar. Furthermore, overland drive further to Lumbini, The Birthplace of Lord Buddha.
We visit the Mayadevi temple, Ashok Stamvha, the birthplace of Bouddha, Sacred Lumbini garden, Monastic Zone, New Lumbini Village as well Museum and World Peace Stupa.
07 Day
Visit religious and archaeological sites of Kapilavastu, 6 hours
Today's Lumbini sightseeing includes Tilaurakot, Gotihawa, Kudan, Siddhartha Nagar, Niglihawa, and Bhairawa to kathmandu fly out.
08 Day
Final departure to kathmandu airport.
Drop you in Kathmandu International Airport onward your final destination and our trip ends. Wish you your wonderful journey.

Excellent honest service
100%
5
star based on –
255
Based on TripAdvisor Reviews
Ammar was very kind in answering all our questions regarding our trekking in Nepal. We wanted to arrange a guide and porter + permits and plan the trek ourselves which was no problem.
Even when we suddenly had to change our trip because of an injury Ammar helped us with making other bookings and refunded all the money that we had paid in advance for transportation tickets. Thanks again Ammar.. – Faber Rutmer, Utricht, Netherland

Colours of Nepal – Short Solo Trip (7 Days / 6 Nights)
100%
5
star based on –
251
Based on TripAdvisor Reviews
My solo trip to Nepal was a pretty last minute decision. I decided to go ahead to book the flight and then hunt a guide. Ammar was the first guide I wrote to, and I picked him as my guide for this trip.
My few days trip with Ammar was great and relaxing. He's always on time, with a smile 🙂 In the short few days time, he showed & explained to me Nepal culture, history, beliefs and always patiently answered my questions (I can ask alot of questions sometimes ).
I am grateful to have him as a guide. He made my trip hassle free (just follow him 🙂 ), navigating through historical buildings, lanes, multiple busy streets. It was a good experience for me to get a glimps of how the local lives, the food they eat, the prayer rituals they do daily, while visiting tourist places.
Also, I got to hear many stories from Ammar. If you want to hear ghost stories from him, ASK HIM!! 🙂
Overall, it was a simple yet satisfying trip, am sure will leave a lasting memory for me. I hope to visit Nepal again in near future. Nepalese people are generally friendly. I feel safe all the time while exploring this country.
Should you wish to engage Ammar as your guide, you should without hesitant. He has been a guide years He is good at planning your ite in Nepal – you can leave it to him. I'll sign off now. Sending greetings to Ammar. "cheers, Wendy Tran, Singapore