Cultural Tour Summary
Sightseeing duration: Multi Days
Touring Hours: 6/7 Hours Daily
Sightseeing Group-Size: 1 – 15 People
Best time for Tour: All months (except monsoon months)
Transportation: Car / jeep / Hiace Van
A cultural tour is a type of travel that focuses on experiencing and learning about the local culture and rural heritage of a particular place. Cultural tours often include visits to historical sites, museums, monuments, local markets, and other places of cultural significance, as well as opportunities to participate in traditional activities, try local cuisine, and meet local people.
The goal of a cultural tour is to provide a deeper understanding and appreciation of the cultural traditions and practices of the place being visited and to offer a unique and immersive travel experience. Cultural tours organize for individuals, families, or groups, and customize to meet specific interests and preferences.
Nepal is a country rich in culture and history. And there are many cultural tours available that allow you to explore and experience the unique and enriching experience traditions of this beautiful country.
Cultural tour includes a lot of walking tours.
Our social visits incorporate a ton of walking tours. These are exercises that must be taken by walking while at the same time visiting specific destinations, the greater part of them being authentic or strict in nature. A part of our objections has social and legacy destinations where vehicles don't reach or are not permitted in. These could be a sanctuary or castle edifices inside which there could be many sanctuaries (each bearing some importance) and royal residences which have been saved. To visit these spots intently, you should accept cultural hiking.
On account of visiting cloisters or galleries, strolling visits should be taken. While social visits don't include climbing however there are parcels of legacy towns in Nepal and Bhutan where you can see the native culture and legacy of individuals intently. Getting to those towns could require some measure of hikes. In Bhutan, when you take a celebration visit, you should arrive at a fort/religious community to observe the vivid celebrations of Bhutan. This could likewise include making little climbs to arrive at the setting.
Special cultural tour in Nepal package plan includes the architectural and archaeological treasures, culinary activities, festivals or events, historic or heritage, sites, monuments and landmarks, museums and exhibitions, national parks, and wildlife sanctuaries, religious venues, temples, and churches.
Nepal Cultural Tour highlights
Discover the tallest mountains of Earth and experience rural life.
Enjoy a mix of the ethnic groups and their culture and festival in and out of Kathmandu town.
Get to know the local festival and stay close to experience better.
Discover the Buddhist pilgrimage sites and Hindu pilgrimage sites including their festival times.
Explore the amazing festival in Nepal on your favorite travel dates.
The best of cultural tour package itinerary details
1 Day
Arrival in Kathmandu. Kathmandu Valley city sightseeing. 5/6 hours
Pick you up from TIA of Kathmandu and transfer to your hotel. Your sightseeing trip will just begin from the tourist hub Thamel at midday. Thamel is a popular tourist district in Kathmandu that is known for its vibrant street life, shops, and restaurants.
Kathmandu, the capital city of Nepal, is a treasure trove of cultural and historical sites. Here are some of the top cultural tourist spots in Kathmandu that you can visit during a cultural tour. A professional guide from Gokyo Agency will pick you up in a private Car/Van (depending upon the group) and starts to see the sights.
12:15, Pashupatinath Temple:
One of the holiest Hindu shrines in Nepal. This is one of the most sacred Hindu temples in the world and a UNESCO World Heritage site. The temple is dedicated to Lord Shiva and is located on the banks of the Bagmati River.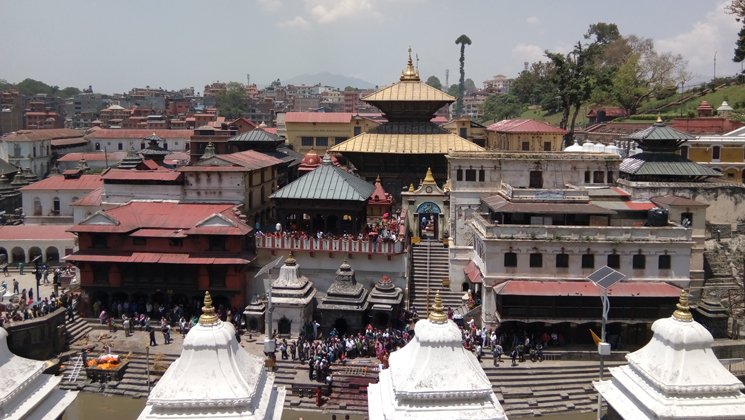 13:30, Boudhanath Stupa:
This is one of the largest stupas in the world and is considered one of the holiest Tibetan Buddhist sites outside of Tibet. It is a popular pilgrimage site for Tibetan Buddhists.
15:00, Hanuman Dhoka – Basantapur Durbar Square:
This is a historic square located in the heart of Kathmandu and is home to several ancient temples and palaces, including the Hanuman Dhoka Palace, which was the royal palace of the Malla Kings.
Hanuman is a Hindu God, an ardent devotee of Rama. Hanuman participated in Rama's war against the demon king Ravana. Indeed, the palace was built by King Prithvi Narayan Shah in 1770 and is called Basantapur Durbar. Later on, the whole complex is known as Kathmandu Durbar Square.
15:30, Kathmandu Durbar Museum:
This museum is located in the old palace of the Malla Kings and showcases the cultural and historical heritage of Nepal. The name of Hanuman Dhoka Durbar came from the statue of Hanuman set up by King Pratap Malla at the entrance of the royal palace in 1672 AD. .
17:45, Asan Tole Sightseeing
Asan Tole is a busy street market in Kathmandu, Nepal, that is known for its vibrant atmosphere and bustling street life. A walking tour of Asan Tole is a great way to experience the sights, sounds, and flavors of this historic market area.
Narrow winding streets of Asan Tole are a perfect place to get lost and explore. Walk through the back alleys and discover hidden temples, hidden courtyards, and local shops. Visit Akash Bhairav temple and Annapurna Temple in Asan tole on your walk back to the hotel.
2 Day
Drive Nagarkot for Mountain view. Visit Temple & Royal Palace, 8/9 hours
Get ready to start an early morning drive to Nagarkot hill station to see the sunrise view over the Himalayan horizon. Nagarkot Tower at 2,175 meters is situated about 32 kilometers far from Thamel, Kathmandu.
You can see the tallest Mountains like Kanchenjunga, Dhaulagiri, Everest, Xishapangma..etc in a line. You can see 5 of the world's 10 highest mountains including Mount Everest from a tower. It's a superior place to get amazing sunrise and sunset over the high mountains.
Descend to Telkot to catch a hiking route to Changu Narayan Temple.. It's a nice and super easy walking trail over the ridgeline to Changunarayan – Bishnu Narayan temple. The narrow, winding streets of Asan Tole are a perfect place to get lost and explore. Walk through the back alleys and discover hidden temples, hidden courtyards, and local shops. The main shrine is a pagoda architecture built in 323 AD by King Hari Dutta Verma, listed as a UNESCO World Heritage Site in Nepal.
Drive further across the fertile field to Bhaktapur Durbar Square where you can experience the collection of pagoda-style and shikhara-style temples grouped around a 55-window palace. In the main entrance gate, Bhaktapur royal palaces are set up with Lion Gate and the Golden Gate. Moreover, the 55-window palace, art gallery, the statue of King Bhupatindra Malla, Pashupati Temple, Sundari Chowk, Taleju Temple…etc. Likewise, Nyatapola temple is located in Taumadhi Square in Bhaktapur Durbar Square. This five-storied temple is an excellent piece of architecture. Furthermore, we visit
Dattatraya temple is one of the oldest temples of Bhaktapur which dates back to the 14th century. And, it is the central attraction of the Square. The Peacock Window is a 15th-century window built in Bhaktapur Nepal. Commonly referred to as the "Mona Lisa" of Nepal is it one of the country's most precious artworks.
On our return, we also visit the Siddha Pokhari , an artificial rectangular pond located near the main gate of Bhaktapur Durbar Square. It is one of the old traditional ponds in Nepal.
3 Day
Drive with a Tourist Bus to Sauraha Bazaar via 3 hours rafting on the Trishuli River.
Our representative will pick you up from the Rafting starting point at Fishling for rafting. 2 hours out of Kathmandu, we reach the rafting starting place. Enjoy welcoming programs with a rafting briefing. Get ready with an experience rafting guide who will assist you to some of the wide rapid areas and let you experience the adventurous fun of rafting in Trishuli.
Whitewater rafting is a recreational outdoor activity that uses an inflatable raft to navigate a river or other body of water. This is often done on whitewater or different degrees of rough water.
Enjoy about 3 hours rafting on the Trishuli River, eat Lunch, changing clothes we take an available local bus to Chitwan Sauraha for another adventure tour. Our representative from the resorts will come to pick you up from the bus station to the Chitwan Village resort. Take a welcome drink and brief you about its facilities and safari activities for your staying in Chitwan tour. After being given your programs, an introduction to your room and lunch follows.
Cultural Tour (visit Tharu Village), Tourist Visitor Center, and riverside sunset view. Likewise, we serve super delicious Dinner and visit Tharu cultural activities including stick dance. Return and sleep at resorts.
4 Day
Wildlife activities in Chitwan, Sauraha.
Wake up call for Breakfast, Canoeing ride, and on return with a short jungle walk and Elephant breeding center visit. Lunch will serve at the hotel and proceed for a Jungle drive instead of an Elephant back safari. We respect the animals therefore, we don't use Elephant back safari in Chitwan National Park. In addition, Dinner in the resort and sleep.
5 Day
Departure to Pokhara City. 5/6 hours drive
Roughly wake up at 6:00 am for Tea/coffee and a short excursion for Bird watching. Return to the hotel for a delicious Breakfast and pack your things to proceed to drop you at Sauraha Tourist Bus station for your further journey to Pokhara City.
Drive to Pokhara takes about five hours, another tourist exotic destination with fabulous scenery of the surrounding landscapes, lakes, and the close view of Annapurna- Manaslu range of mountains including the majestic towering Mt. Machhapuchare 'The Fish Tail'. On reaching Pokhara, we check into the hotel, situated near the beautiful Phewa Lake. After refreshment, we head for an afternoon walk by the lakeside where there are many shops and delightful restaurants.
6 Day
Hike to Sarangkot Hill (1,592m/5,223 feet), 3/4 hours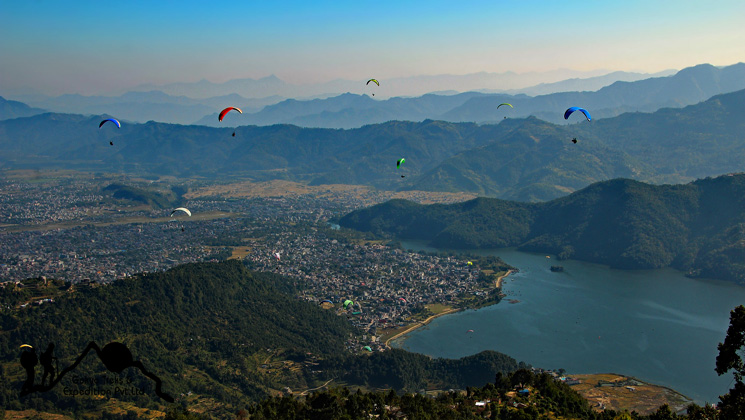 Sarangkot is a scenic hilltop village located near Pokhara, Nepal, and is known for its breathtaking views of the Annapurna mountain range. A hike to Sarangkot is a popular day trip for visitors to Pokhara and is a great way to experience the natural beauty of the region.
It's a moderate to challenging trek that takes about 2-3 hours each way, depending on your pace. Your guide will lead the way and provide information about the history and culture of the area.
When you reach the top of Sarangkot, you'll be rewarded with stunning panoramic views of the Annapurna mountain range, Pokhara Valley, and the Himalayas. Take some time to soak in the scenery and take photos. In the afternoon, the guide will take you on a tour of a local village in Sarangkot, where you'll have the opportunity to meet the friendly locals and learn about their way of life. Hiking to Sarangkot is a great way to experience the natural beauty and cultural heritage of the region. With a knowledgeable guide to lead the way, you'll have a safe and enjoyable experience that you'll never forget. Walk to Tower to get the amazing sunset of Annapurna mountains, lakes, and the evening lights of Pokhara town.
7 Day
Sunrise from Sarangkot Tower. Pokhara city sightseeing day, 6/7 hours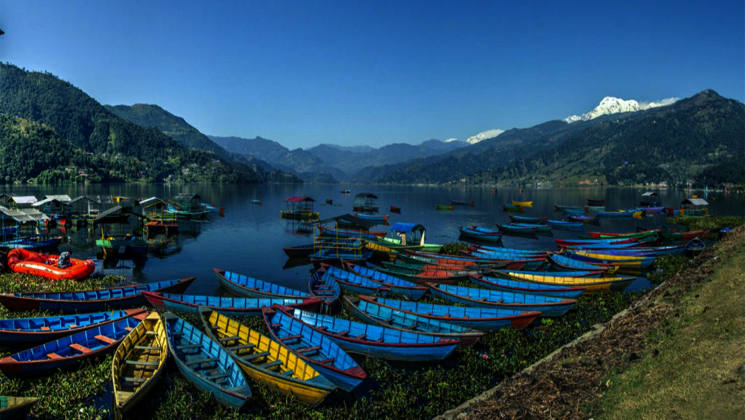 Before the sunrise, hike to tower premises again to catch the grand view of majestic Mountains. They are Annapurna (8,091 m), Annapurna II (7,937m), Annapurna III (7,555m), Annapurna South (7,219m), Dhaulagiri (8,167m), Fish Tail (6,993m) & Manaslu (8,163m).
Return to the Hotel for breakfast and after a fulfilling day of hiking and exploring, your guide will lead the way back down to Pokhara, where you'll start the city tours. Pokhara is a beautiful city in Nepal known for its stunning natural scenery and vibrant cultural atmosphere. Return to the Hotel on Phewa lakeside to put your luggage on before visiting several landmarks in Pokhara.
Here are some highlights of the one-day tour of Pokhara:
Visit Phewa Lake:
Phewa Lake is one of the most famous attractions in Pokhara and is surrounded by stunning mountain views. Rent a paddle boat and explore the lake, or take a relaxing walk around the lake shore.
Explore the Old Bazaar:
The old bazaar in Pokhara is a great place to explore local culture and shop for souvenirs. Stroll through the narrow streets and admire the traditional Nepali architecture, or stop at one of the local shops to try some of the city's famous street food.
Visit the World Peace Stupa (optional tour):
The Peace Pagoda is a beautiful and peaceful Buddhist temple that offers stunning views of the Annapurna mountain range. The temple is a great place to escape the busy city and find some peace and quiet. The temple is a peaceful and serene place to enjoy the views and reflects on the beauty of nature.
Bindabisini Temple
Bindabasini Temple is a Hindu temple located in the heart of Pokhara, Nepal. It is one of the most important shrines in the city and attracts thousands of devotees every year. The Temple is a beautiful and peaceful complex with lush gardens and picturesque buildings. Take a stroll through the temple grounds and admire the intricate carvings, paintings, and sculptures that decorate the temple walls.
Explore the Seti River:
The Seti George is named after the Seti River, which runs through the area and is surrounded by lush vegetation and stunning mountain views. Take a walk along the river to admire the scenery and enjoy the peaceful atmosphere.
Take a Paragliding Flight (Extra cost):
For the more adventurous, a paragliding flight over Pokhara is a must-do activity. Soar high above the city and enjoy breathtaking views of the surrounding mountains, lakes, and forests.
These are just a few of the many attractions and activities available in Pokhara. Whether you're interested in exploring local culture, enjoying nature, or seeking adventure, Pokhara has something for everyone.
8 Day
Drive to Kathmandu, 7/8 hours via Prithvi Highway.
Driving from Pokhara to Kathmandu via the Prithivi Highway is a popular and scenic route that takes you through the heart of Nepal. The drive takes approximately 6-7 hours, depending on road conditions and traffic. Tourists will admire the striking mountain Machapuchhare including the Annapurna mountain range and the city's lakes before hitting the road. After a long day of driving, you'll finally arrive in Kathmandu, the bustling capital city of Nepal. Transfer to hotel.
What's Included in the Price
Airport transfer with an air-conditioned vehicle with fuel and driver as per the above plan.
2 Nights Double Bed room accommodation in a 3-star Standard Hotel in Kathmandu with Breakfast.
2 Nights Double Bed room air condition accommodation in a Tourist Standard resort in Chitwan Sauraha with Breakfast, Lunch, and Dinner serve with tea/coffee.
2 Nights Double Bed room accommodation in a 3-star Standard Hotel in Pokhara with Breakfast plan.
Single night Double Bedroom accommodation in a Tourist Standard Hotel in Sarangkot Hill at Pokhara with Breakfast plan.
A comfortable private vehicle inside Kathmandu and Pokhara city on touring spots as per travel plan.
3 hours roughly for Rafting on Trishuli river with Lunch at the rafting time.
Certified English-speaking tour guide.
Professional certified Rafting Guide, rafting types of equipment including helmets, PFDs, paddles, splash jackets and wetsuits, Dry bags, and pelican boxes to keep your personal items dry and safe on the river rafting time. And of course we sere Lunch on the river.
A bottle of mineral water while on a long day driving.
T-shirt and Tour Completion Certificate as a gift from the company side.
All government TAX/VAT & Gokyo Treks Agency service charges.
What's not-includes in the Price
Pashupatinath Temple sightseeing entrance fee Nrs 1,000.
Boudhnath stupa sightseeing entrance fee Nrs 400.
Swayambhunath Stupa sightseeing entrance fee is NRs 300.
Changu Narayan Temple entrance fee Nrs 350.
Bhaktapur Durbar square tour entrance fee Nrs 1,500.
Patan Durbar square tour entrance fee Nrs 1,000.
Pokhara City tour all entrance fees.
Museums and Other monuments fees.
Patan city entrance fees including today's all spots.
Your Lunch and dinner besides Chitwan (cost about US$ 5 to US$ 7 per meal depending upon what and where you prefer to eat).
Extra activities and transportation.
Personal donation and Tip for tour Guide.
Pokhara to Kathmandu flight ticket in case you don't want a long road drive.
Best time to go
Travel and holidays in the Nepal Himalayas are the most popular tourist activity and basically, it's good to visit all months. Expect monsoon months, there will be great weather all the time. Even in the monsoon Rain often at night and during the day is almost clear with the sun shining.
Departure & Return Departure Point:
Have in mind that we pick up all the travelers from your hotel to the tourist spots and drop you back at the hotel on each day tour.
What To Expect
Three ancient cities of Kathmandu marked as Patan, Bhaktapur, and Kathmandu itself is known for their stunning temples, palaces, and traditional Newari architecture. Explore the Chitwan National Park and learn about the Tharu culture, a local ethnic group known for its traditional way of life and unique customs.
Likewise, visit the city of Pokhara and learn about the local culture and traditions of the Gurung and Magar communities. You can also visit the nearby villages to see how the traditional way of life is still being practiced. Trek through the stunning Annapurna region and experience the unique culture and traditions of the local Gurung and Thakali communities.
Additional Information (TIPS AND TRICKS)
Confirmation will be received at the time of booking
A wheelchair is accessible during the tours.
A maximum of 15 people per booking
Old travelers, Travelers with back pain, and pregnant can join this tour also.
It's a private tour/activity.
Cancellation Policy
You can cancel up to 48 hours in advance of the experience for a full refund. For a full refund, you must cancel at least 48 hours before the experience's start time. If you cancel less than 48 hours before the experience's start time, the amount you paid as a deposit will not be refunded.
Any changes made less than 48 hours before the experience's start time will not be accepted. Cut-off times are based on the experience's local time.
Notice for Cultural Tour in Nepal:
There are countless types of cultural tourism activities in Nepal. Mainly the cultural tourism activities are Hindu and Buddhist places to visit. The benefits of cultural tourism are to create jobs and opportunities and strengthen the local economy. Some places in Nepal offer top cultural tourism destinations. The above itineraries are subject to change due to conditions beyond our control. This is a Guideline showing tentative camp night stops. The physical, technical, and natural conditions may change this above itinerary.
"What makes the Cultural Tour package in Nepal special?"
You need to know where to find them. We at Gokyo Treks agency are cultural tour consultants and believe in quality services. Your safety and satisfaction is our concern. We are a team of professional, expert, and license local guides who know the destination better than others.
Cultural Traveler's Review
There are no reviews yet. Be the first one to write one.
If you are interested in a cultural tour in Nepal then us your plan including what places you want to visit. Later on, we make the best cultural tour plan and price quote for you.
From US$ 821
5% Off
US$ 675
| | |
| --- | --- |
| No. of people | Price Per Person |
| 1 | USD 780 |
| 2 | USD 675 |
| 3 | USD 650 |
| 4 - 6 | USD 620 |
| 7 - 9 | USD 580 |
| 10 + | USD 540 |
Book Now
Customize Trip
Cost & Departures
Your Trip Your Style!
ITINERARY, COST, DEPARTURES, will adjusted according to your GROUP SIZE NEED TIME
Book with Confidence
Local Guides Company.
18 Years in Business.
Lowest Price Guaranteed.
100% Customizable Trips
Excellent Customer Service
Hassle Free Booking.
90 % Repeated customers
Highly Recommended agency
Private/group tour options