Trek in Nepal is like a trek in a paradise where you get an awesome experience. Nepal is home to brilliant trekking routes connected to various regions and as well as connected with (GHT) Great Himalaya Trails, an extensive trail system that covers Nepal's northern parts commencing from Humla and Darchula in the west to Kanchenjunga in the east.
Furthermore, the diversity of trek in Nepal is not possible to find in any other region of the world. In fact, the lowest point in Nepal is 60 m (Jhapa) above sea level in the Terai region while the highest point is Everest, 8,848 m above sea level, the two points are, in a straight line, only 200 kilometers apart.
Get your guide to check Nepal trekking companies to find the best trekking holidays in Nepal. Because the Himalayas has the best walking holidays in the world. The mountain country Nepal has many hills and valleys where you can experience amazing trekking holidays. They are also popular as Himalayan walking holidays in Nepal.
Trekking holidays Asia is the most outstanding section for trekking compared to any other part of the world. As Nepal has the top 12 base camp treks, base camp Everest treks are the most rewarding tour, totally different from trekking in Europe. What is trekking all about? the guided walking holidays in Nepal are stingy, people can do also self-guided walking holidays.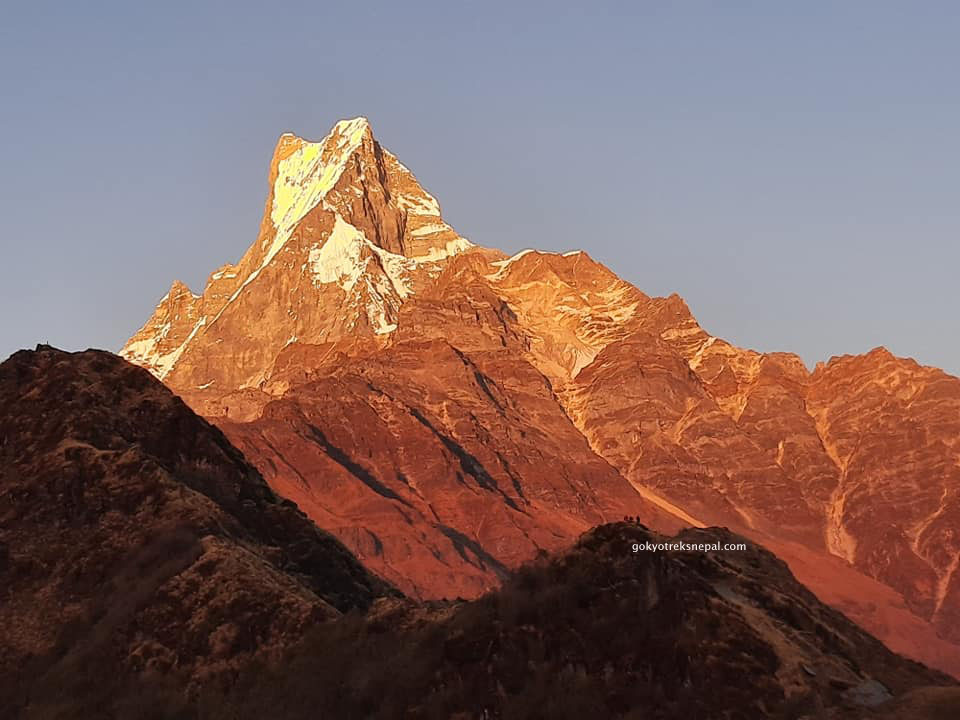 In addition, there is only one international airport in Kathmandu where 90% of travelers get Nepal via air access to Tribhuvan International Airport (TIA) in Kathmandu. Trekkers need to acquire their permits and other documentation from the government-registered trek agency Gokyo Treks and Expedition. These documents will be checked along the trekking route.
Gokyo Treks and expedition has special travel hot deals for natural and natural heritages. Around 10% of total visitors in Nepal yearly check special travel hot deals for trekking and adventure. There are very easy trek to extreme adventure treks hot deals for your journey. You can also choose our soft adventure trek or tour packages for your holiday in Nepal.
Furthermore, we offer early booking offers at discounted prices. We list our upcoming special travel packages and deal through Twitter, Facebook page, and email newsletters. So, like us on Facebook, Follow us on Twitter, and sign up for our newsletter for regular travel updates and discounted hot travel deals.
Moreover, there are so many things to do in Kathmandu . It is designed for those without any trekking experience before and those who have little time to experience the mountains of the magnificent Himalayas. Each mountain activity provides a great opportunity for a hiking adventure experience in Nepalese villages and landscapes, people their cultures.
We offer fixed departure treks, holidays, tours, and treks in Nepal or private tours are available on any date you want. So, we are able to offer huge discounts on our upcoming deals including the Langtang glacier excursion and Annapurna Base camp as well.
Is there any list of the best trek in Nepal Himalayas.
Moreover, trekking in Nepal today is completely different, In all the main trekking areas, the National Parks and Conservation Areas lodges have been established where trekkers can find accommodation and food, and meet other trekkers and locals along the way. The majority of the trails are well-maintained.
Besides that, the lodges are modern serving to recharge the battery and the larger villages often have email-internet facilities. The length, difficulty, and timing of the treks vary greatly, and to add to that once outside of the main trekking areas.
Likewise, Nepal Trekking Package is an uncommon experience seeing the grandiose Himalayas and multiethnic social individuals' paradise. Go additional miles towards the best picturesque scene of Nepal giving the best Himalayan hiking occasion trails.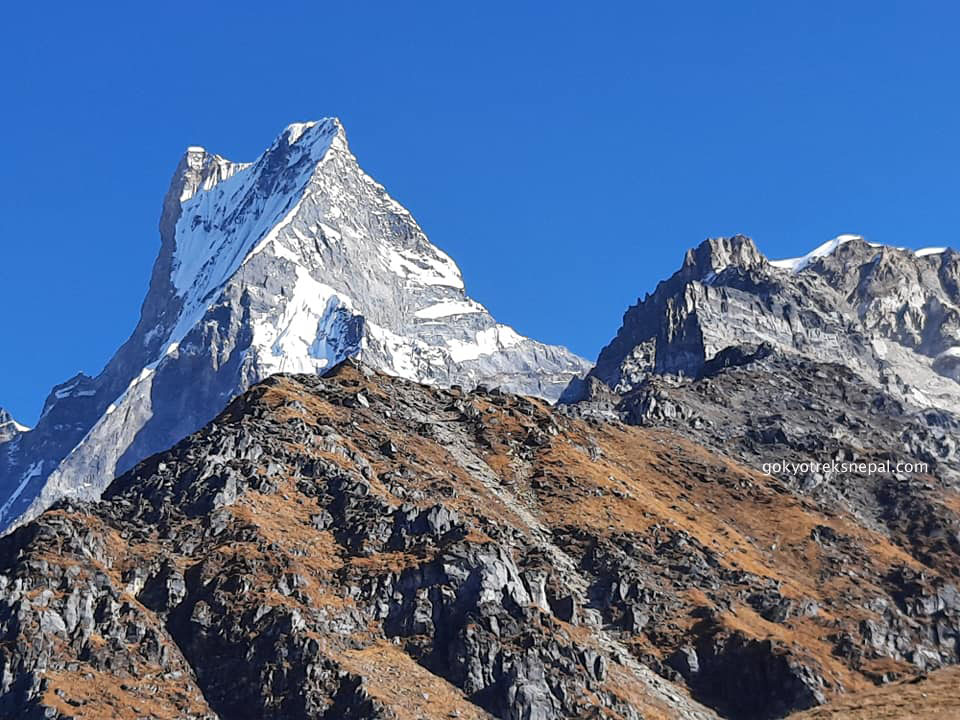 World over trekking is considered as the overhauled variant of climbing. Be that as it may, in Nepal trekking packages is ordinary exercises for local people living in the sloping Himalayan district of Nepal.
Hiking into the Trans Himalayas is just magical. They are popular treks in the Himalayas. Click the Nepal travel packages listed on the website. Choose your own dream trek route. There are various long and short treks in Nepal to suit all ages of travelers. Various tough and downhill along the green lavish woodlands crossing the cold waterway and savoring the stunning view of snow-clad mountains without a doubt make your amazing experience with hiking in Nepal
Guide Accommodation and Porters (GAP)
Guide Accommodation and Porters (GAP) trek in Nepal is very popular in recent years. This option trek is the best for backpacker travelers who just want basic support from us. Going as a GAP TREK is the most economical way to go to Nepal trekking. Wilderness hiking trails are the most beautiful trek in Nepal but not the best trek in Nepal for beginners.
Around 10 days trek in Nepal is a perfect way to go to the Annapurna highland or Langtang highland within a short span of time because their hiking trips are the cheapest trek in Nepal and not the hardest trek in Nepal. However, we provide an English-speaking local Sherpa guide, care for your all trekking permits, book and pay for the accommodation in local lodges, domestic – local flights during the trek and arrange required porters. So, please contact us for the GAP trek in Nepal.
Are there enough travel hot deals in Nepal for the trek into the Himalayas?
Being a local trek operator agency based in Kathmandu Nepal, we offer all types of holiday travel and trek deals in Nepal. In the near future, we are expanding our travel deals to abroad countries like India, Bhutan, and Tibet.
There are literally hundreds of trek travel deals for Nepal visitors. Get a list of Himalayan trekking packages that are the top Himalayan treks for beginners. Therefore, we have put together a bucket list below of our favorite trending travel package hot deals. So, use our company Gokyo trek to design your ultimate travel experience, and receive hand-made trips built by the team of local expert Guides.