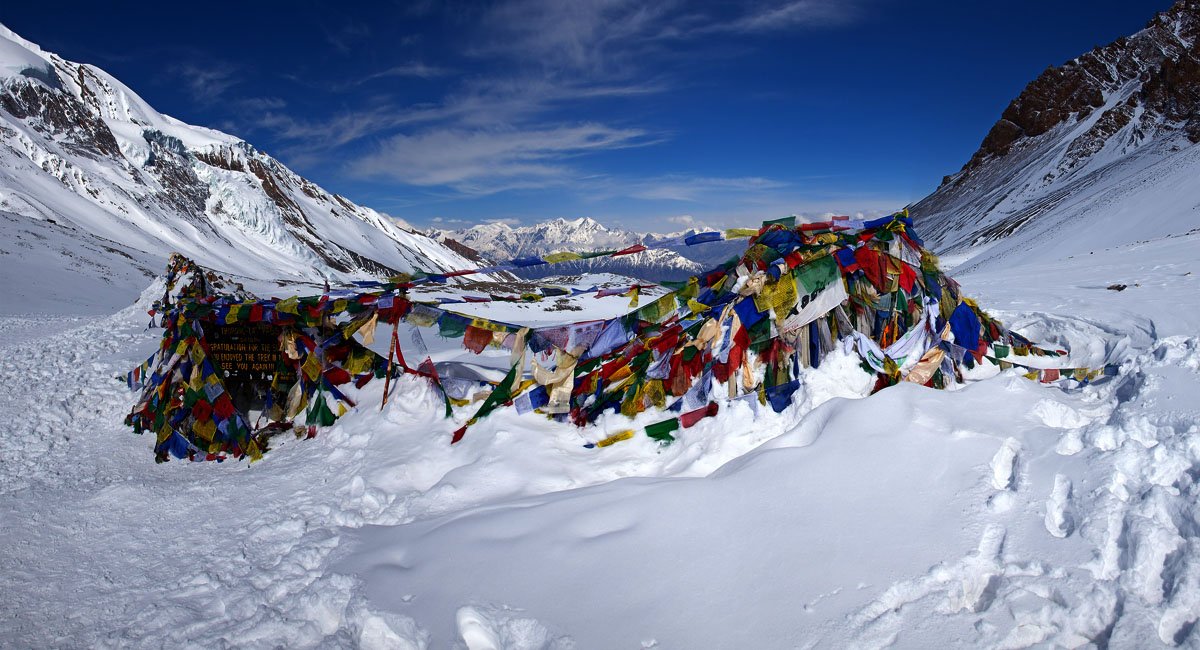 Adventure trekking refers to a thrilling and challenging form of trekking that involves exploring remote and rugged terrains, often in natural or wilderness settings. It is characterized by the pursuit of excitement, adrenaline, and the spirit of adventure. Adventure treks often take participants off the beaten path, requiring physical fitness, endurance, and a sense of exploration.
These treks may involve steep ascents, unpredictable weather conditions, and encounters with diverse landscapes, wildlife, and cultures. Adventure trekking offers a unique opportunity to push one's limits, connect with nature, and create unforgettable experiences.
We are a travel life certified adventure trekking operator company situated in Kathmandu, Nepal. We operate Nepal adventures mountain trekking and adventure tourism packages for visitors to experience the best treks in Nepal. 
Our expert local guides are hiring locally. They are qualified, trusted, and friendly. In addition, as the best trekking agency in Nepal, we hold low costs and imply getting travel tour packages to reach the adventure spot.
Gokyo Treks is an adventure tour operator in Nepal to bring you a handpicked selection of the very best adventure travel itinerary to offer the best experiences.
With 23 years of very adventurous experiences of our own, we're sure that we know a great trip when we see one. As a domestic tour operator, we don't aim to have the 'most' adventures online, just the best ones.
The suppliers and their outings, they're not simply 'trip codes' and reference numbers. Every adventure trek has a brand, style, identity, and character that we comprehend and can coordinate with. We'll coordinate you for guidelines tours within the best way to email or WhatsApp.
Adventure trekking in Nepal Himalayas
Adventure trekking organizes in the far remote places of Nepal with the beaten path area and hidden valleys of the Himalayas. Adventure Travel implies that you will not be amazed by the degree of action on your picked experience, and you can get into shape in like manner. Experience getaways, essentially, additionally necessitate that members be moderately independent, adaptable, and ready to acknowledge travel circumstances. They exist, tolerating that things may not generally happen precisely as one would like or anticipate. The imperatives of gathering hiking likewise require that every one of us be comprehension of and delicate to other people who are sharing your trip experience.
This could be the best sightseeing holiday for all adventure seekers passing over the several high mountains, alpine meadows, and glacier Lakes. Nowhere else in the world is to find the astonishing diversity and such adventure attractions opportunities as Nepal offers.
Best adventure tour companies take you the places where you can experience Hinduism & Buddhism culture, holy religious sites, historical places, temples, and monasteries. Furthermore, they take you to the ancient fort, Durbar squares. Moreover, exploring the spectacular waterfalls, snow-capped mountains, the world's deepest gorges, numerous natural beauties, and rare wildlife are the main adventures that help you to fulfill your entire dream.
Why women-only adventure in Nepal is very popular in the last couple of years?
According to Gokyo Treks Nepal, women-only adventure in Nepal is very popular in the last couple of years. Ladies just experience travel is one of the quickest developing portions of the experience travel showcase. Numerous women or ladies — single or wedded — like the kinship of an all-female gathering trip.
Ladise in any culture relish the opportunity to experience new things from restricting, societal desires. We have a kind feeling of revelation, a shameless interest, and the simple capacity to snicker at ourselves. Ability to make an easygoing condition of help and consolation to each other. Keeping these conditions in mind, we have designed Nepal trek packages as listed under focusing on adventure women travelers. Email us to customize your trek tour for men and women for new challenges in adventure trekking in Nepal.