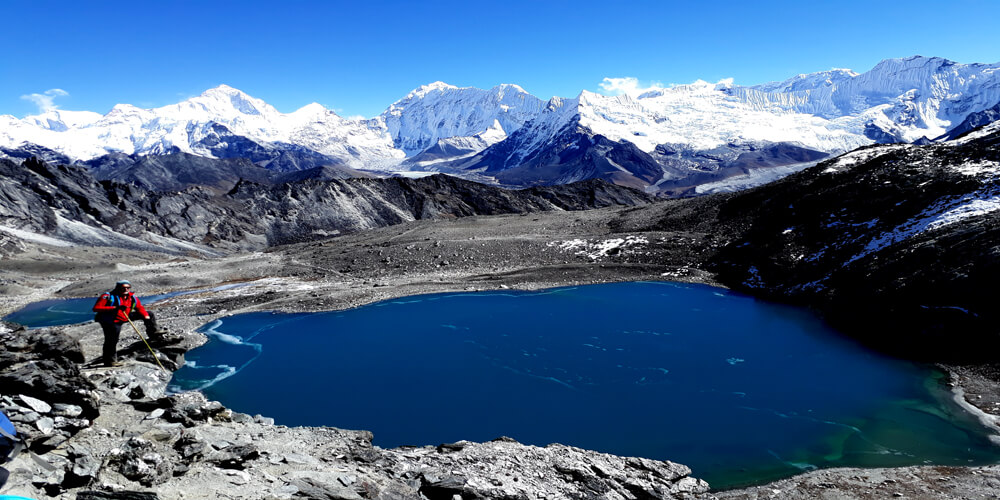 Female Travel in Nepal.
Are you a single solo girl or female traveling in Nepal? or a woman traveler planning a trip in Nepal as a Solo or individual style? We have a special plan to give a perfect opportunity for women travelers to get rid of the stresses of their daily life. And meet up with different new people from different cultures all around the world.
Solo female travel in Nepal is completely safe. You can explore almost everywhere in the Himalayas without any hesitation. Furthermore, Nepal is a very safe travel destination, with completely no danger to traveling alone. So you'll see many solo female foreigners in Nepal traveling alone and this should come as no surprise.
Tourism is the main industry of our National economy, female individuals of all paces of life are warmly welcome. Prior to making a solo traveling to Nepal, females must acquire detailed information like travel route, safety measures, native people, their daily lives, cultures, etc.
If you are a women traveler solo or an individual traveler and wish to visit some of the remote area treks in Nepal, yes, it is possible. But, we recommend you hire at least an English-speaking guide for your trip to go as a safe journey. Because an English-speaking Guide can communicate also in the Nepali local language easily.
Not only guide important for protection but often our clients have often remarked that the friendships formed with guides along the trails have been among the most meaningful experiences they've built during the journey to the Himalayas.
Top 10 Hiking Tips for Women
Most likely, a solo hike results in a sensitive experience and a great memory. But there are unseen risk factors. A bad fall, a debilitating injury, a sexual assault, an animal attack, a wrong turn, etc. They're risks some female hikers don't deem worthy of the solo experience. However, there are the top 10 hiking tips for women travelers to go on nature hikes.
Don't go faster, just hike at your own pace.
If you're a beginning hiker, start with beginner hikes.
Stay well hydrated by drinking enough.
Take care of "hot spots" as soon you feel as hot spots can become blisters in some minutes.
Make sure your hiking boots fit well.
Don't wear cotton clothing, it's quick to sweat and thus stays saturated.
Put on a layer as soon as you take a break.
Learn how to use hiking/trekking poles before you hike in the Himalayas.
Obey the proper trail rules asking locals if there are not enough signs.
Take good care of your knees.
Advice for Solo Female Travel in Nepal! is Nepal safe to travel alone?
Traveling as part of an organized group in faraway places does provide security and peace of mind. A benefit of traveling individually for a female is that these travelers have control for much more spontaneous decision-making. Traveling alone in Nepal as a Woman is completely safe. Gokyo Treks and Expedition is passionate about providing an excellent and personalized service to every single / individual/lady traveler.
Moreover, we plan your holiday carefully together with you for Kathmandu female travel solo. And supply all the necessary information for your safety, comfort, and enjoyment. Our goal is to make you very happy. All trips are designed to suit every individual or solo woman traveler. Go at your own pace and enjoy the activities you choose.
Tent-camping trekking – tours for female trekkers are always guaranteed and highly qualitative.
We have professional English-speaking guides, lodging, activities, and food, especially for single woman travelers.
Basically, our Guides are recruited locally and well-skilled in First Aid and Altitude Issues.
So, our staffs are very helpful in an emergency situation also.
All of our guides are trained and have licensed Nepal trekking guides provided by the Ministry of Tourism.
We'll introduce you to the local places and the locals.
Our all treks and tours give you an option for solo trekkers to customize their trip to suit you.
The accommodation is best suited for solo single travelers with all budgets according to their wishes.
Finally, look out for the best for your trek needs, accommodation, and guides, so you'll always be in safe hands.
We promise that woman traveler visits in Nepal with Gokyo Treks agency is 100% safe. Thus, travel with a smile and without worries in spite of being a single lady/woman traveler to Nepal.