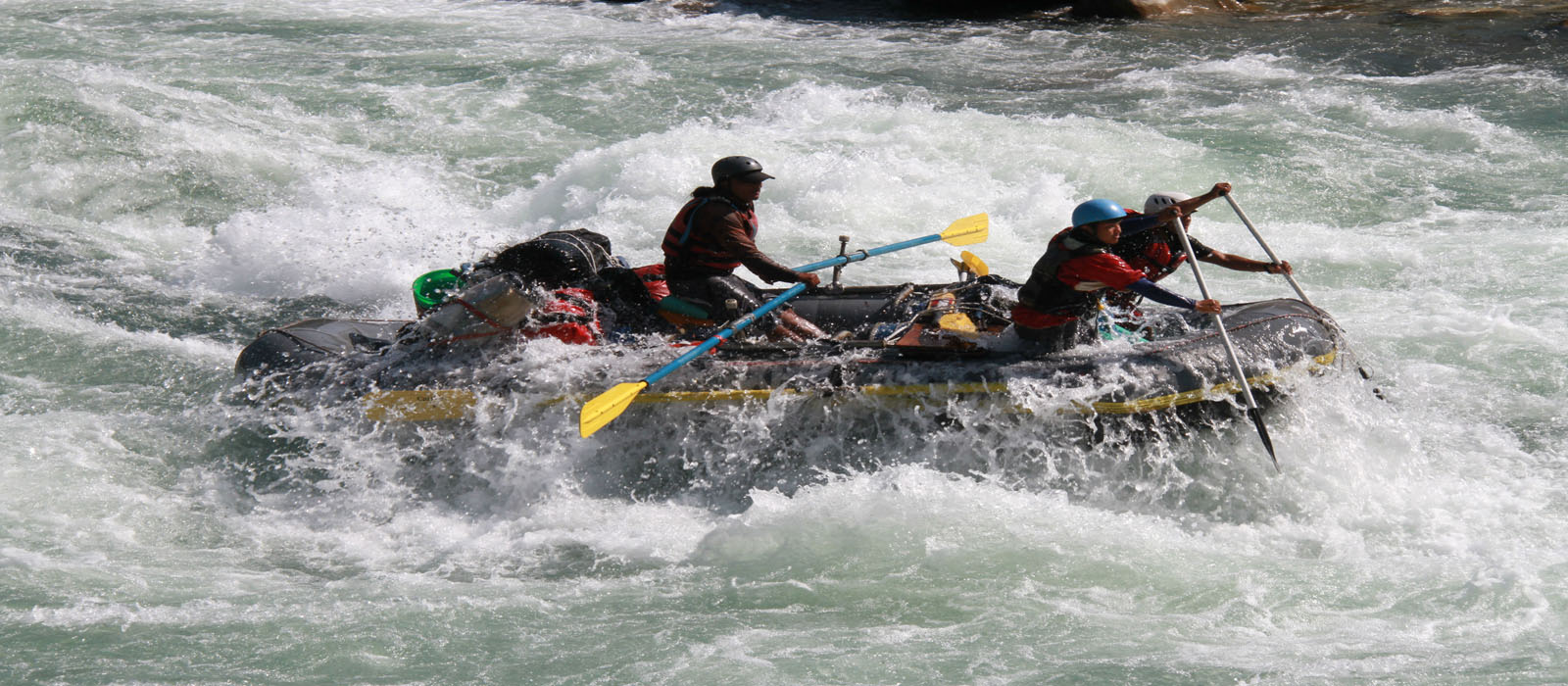 White water Rafting in Nepal information.
Whitewater rafting is an adventure activity in Nepal. Together with white water rafting recreational outdoor activities, use an inflatable raft to navigate a river or other body of water. This is often done on whitewater or different degrees of rough water. Dealing with risk and the need for teamwork is often a part of the experience.
Wilderness white water rafting challenge in Nepal is a very popular tourist activity. Nepal has many rivers for you to explore for the purpose of river rafting and among them, is Trishuli River white water rafting near me (possibly from 1 day up to 3 days).
Moreover, other popular rivers like Seti River (1 night 2 days), Bhote Koshi River (1 night 2 days), Kali Gandaki River (2 nights 3 days), and Marsyandi River (rafting/kayaking 4 days) are also best popular. Furthermore, Sun Koshi river-rafting (8 nights 9 days), Arun River (rafting adventure 9 days), Karnali River (9 nights 10 days), and Tamur River (rafting adventure 11 days) offers an amazing rafting tour in Nepal.
There is no other rafting near Thamel as Kathmandu is a little far away from rafting rivers. Besides that, whitewater rafting costs USD 35 per day, and the journey starts from Kathmandu valley. In your either 1 night 2 days or 2 nights 3 days, 3 nights 4 days package trip includes all rafting equipment for your journey. Trisuli is the closest river to Kathmandu which is an essay on river rafting.
Does white water rafting in Nepal similar to white water rafting in Colorado or other country?
The best adventure river rafting in Nepal is almost very similar to white water rafting in Colorado and Virginia. We have a range of river grades to cater to different skill levels. The international grading system is commonly used in Nepal, which classifies rivers from Grade I (easy) to Grade VI (extremely challenging). Nepal is known for its challenging rivers, including some Grade IV and V sections.
The water flow in rivers can vary in Nepal due to different factors such as climate, snowmelt, and dam releases. Nepal's rivers primarily depend on snow and glacial melt, resulting in seasonal variations in water levels. Many Rivers are running from the Himalayas – mountains so it has a very strong current. Tourists can enjoy having up to 4+ rafting grades in Nepal.
In addition, listing at the above rivers, you will find the world-class thrilling white water with a wide range of difficulties and experiences. Magic river rapids are changing according to the seasons. New rapids are created; others become more difficult and some are simply impossible to navigate.
Nepal river rafting seasonal fact during the whole year
December / January / February
Colder time but generally clear skies. But still, a splendid time to discover bird watching while rafting. Less raft on rivers, nice views of the Himalayas, winter season, cold at night, fresh and beautiful.
Winter storms sometimes in high passes through January and February but changing weather patterns.
March / April / May
Excellent weather. Best time for river rafting, not too cold while you are boating.
June / July / August
Monsoon season in Nepal brings more rapids and more fun for rafting and kayaking. Kayaking and river-raft in monsoon months are at higher risk. The Rivers are not clean from floods and are muddy thus it is not a good idea for rafting.
September / October / November
Monsoon is over around early September, still, some drops of rain are yet possible. Side of the river, you can see some flowers and new plants. Sometimes you may see tiny waterfalls and nice landscapes that make your trip wonderful.