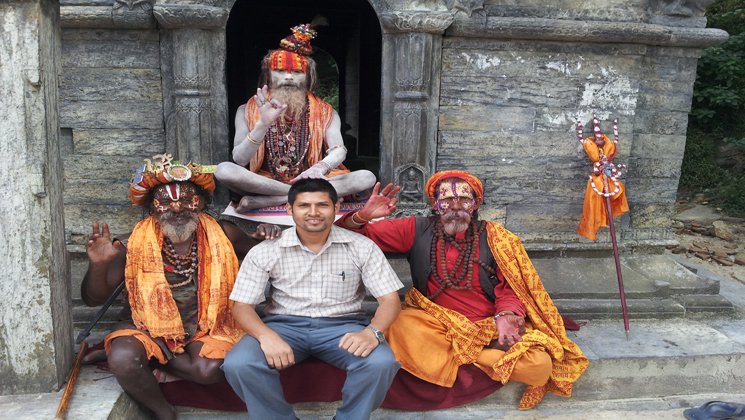 Overview
Best Nepal Tour is a customize-able tour for any group of size with designed by a special way to cover all the best places of Nepal. You will enjoy all the best places of Nepal once in a lifetime by visiting cultural heritages of Kathmandu valley and enjoy the scenic views of mountains and landscapes.
Best Nepal Tour covers the spectacular Himalayas, the beautiful countryside, the heritage sites in Kathmandu, the wildlife safari in Chitwan National park and the Pokhara including Sarangkot and Poon Hill. Both places are the world-renowned sunrise view hill satiation in the Annapurna region of Nepal.
Added to this will be an electrifying rafting escapade in Trishuli River and a blitz into Nepal's exotic wildlife at the Chitwan National park. You will get to see the massive one-horned rhino, light-footed deer, an elephant breeding center and the elusive tiger napping in the shade.
Besides that, you need to drive through a beautiful scenic lake town where nature is amplified with the views of majestic peaks almost at touching distance, clean water lakes with pleasant boating at your service. You will also see some natural wonders of nature in waterfalls and gorges and at dusk, when the sun dips behind the mountains, glimpses of twilight lighten up the skies that herald the end of the day and as you slumber after a wonderfully tiring day.
Itinerary
Best Nepal Tour packages detail itinerary
---
Day 1
Arrived at Kathmandu valley
Upon arrival in Kathmandu, Tribhuwan International Airport, we will receive you with private vehicle and transfer to hotel in Kathmandu within BB plan. Our representative will give you information about further programs.
Day 2
Pre-trip meeting and sightseeing around the Kathmandu valley, 7 hours.
After the pre-trip meeting, your sightseeing trip will start at around 8:30 am. You will have a private vehicle and a professional tour guide. The sightseeing places we visit will include:-
Kathmandu Durbar Square (World Heritage Site)
This complex of palaces, courtyards and temples, built between the 12th and 18th centuries, used to be the seat of the ancient Malla kings of Kathmandu. An intriguing piece here is the 17th- century stone inscription set into the wall of the palace with writings in 15 languages. The Durbar Square is the social, religious and urban focal point of the city. There are also three museums inside the palace building.
Swoyambhunath Stupa – The Monkey Temple (World Heritage Site)
Watches over the valley from the top of a hillock on its western side. The huge stupa is one of the holiest Buddhists sites in Nepal and its establishment is linked to the creation of the Kathmandu Valley out of a primordial lake. Swayambhu is also known as Samhengu and the Monkey temple because of the countless monkeys living in the premises.
Pashupatinath Temple (World Heritage Site)
Pashupatinath is one of the most sacred Hindu shrines in the world and lies 5 km east of the city center. The richly-ornamented pagoda houses the sacred Linga, or phallic symbol, of Lord Shiva. Chronicles indicate the temple's existence prior to 400 AD. Devotees can be seen taking ritual dips in the holy Bagmati River flowing beside the temple. Overnight at Hotel.
Bouddhanath Stupa (World Heritage Site)
Lies about 6 km to the east of downtown Kathmandu and is the largest stupa in the valley. It looms 36 meters high and presents one of the most fascinating specimens of stupa design. Buddhanath is also known as Khasti, or dew drops, after an account that builders had to use dew to mix the mortar as Kathmandu was suffering from a severe drought during the construction of Bouddhnath.
Ason (The oldest markets of Nepal) Kathmandu
Asan Tole is jammed with buyers, sellers, and passers-by, making it the busiest square in Kathmandu. Every day, produce is carried to this popular marketplace from all over the valley so it is fitting that the three-story Annapurna Temple is dedicated to the goddess of abundance, Annapurna, represented by a purana bowl full of grain. At most times, but especially Sundays, you'll see locals walk around the shrine, touch a coin to their heads, throw it into the temple and ring the bell above them. Nearby the smaller two stores Ganesh shrine is coated in bathroom tiles. To the south is the Yita Chapal, was once used for festival dances (the dance platform out front is still visible). On the western side of the square are spice shops. Near the center of the square is a small Vishnu or Narayan shrine.
Day 3
Drive to Nagarkot (32 kms) hill station, 1.5 hrs
Very early morning, drive to Nagarkot hill station to get the sunrise view over the Himalayan horizon. Hill station Nagarkot offers sweeping views of the Himalayas in 120 deg angle. Five of the world's ten highest mountain/peaks can be seen from here and they are Mt.Everest, Mt.Lhotse, Mt.Choyu, Mt.Makalu and Mt.Manaslu are visible from here. Nagarkot is such a popular spot to watch sunrise and sunset. Than take a breakfast in Nagarkot and start a hike to Changu Narayan Temple.
Changunarayan Temple (World Heritage Site)
Situated on a ridge overlooking the Kathmandu valley, about 12 km to the east of the city. It is dedicated to the Hindu God Vishnu. It is one of the finest and oldest specimens of pagoda architecture built in 323 AD by King Hari Dutta Verma. The temple is richly decorated with sculptures and carvings, and its position above the Kathmandu valley affords a beautiful view of the surrounding countryside. Then we proceed to drive further downhill to Bhaktapur kings palace.
Bhaktapur Durbar Square (Bhadgaon)
During our sightseeing in Bhaktapur Durbar Square, you can experience the collection of pagoda style temples and shikhara style temples grouped around a 55-window palace of brick and wood. The attraction of the Bhaktapur Durbar Square is the Lion Gate, the Golden Gate and Golden gate, the 55-window palace, art galleries and the statue of King Bhupatindra Malla. After driving back to Kathmandu, there will be a farewell dinner for you in the evening in a typical Nepalese restaurant with cultural dance and music. Then transfer back to Kathmandu for stay overnight at a hotel.
Day 4
Kathmandu to Chitwan Sauraha for jungle safari tour, 190 kms, 5 hours drive
After breakfast, we travel overland from Kathmandu to Chitwan National Park. We experience you a lots of Safari activities; jungle walks, canoeing, 4 WD safaris and so forth… Once the night falls down, we entertain you with cultural performances including bonfire before going to bed.
Day 5
Chitwan Jungle Safari day
Breakfast, the next, you get full day safari activities in Royal Chitwan national Park – if you are lucky, you will see many amazing creatures that you spend most time to looking for; rhinoceroses, Chitwan's royal Bengal tigers, leopards, monkeys, many types of deer and reptiles. Check your camera gear – preferably with a telephoto lens and you will not miss any shots. Stay overnight at Lodge.
Day 6
Drive from Chitwan to Pokhara (192 kms), 5 hours
After breakfast, we depart for Pokhara and commence a half day sightseeing of Pokhara, the most popular destination in Nepal after Kathmandu, spend enjoyably the morning trip along the bank of Phewa Lake, you can admire the stunning view of the Fish Tail's Peak reflected in the silver surface of the water. You can also see the wonderful Annapurna panorama forms a superb backdrop to Pokhara from the lake. Aside from Phewa Lake, we keep visiting some best places to see. Stay overnight at Hotel.
Day 7
Drive to Dhampus Phedi. Trek to Dhampus hill (1770m/5,788 ft), 40 minute drive, 2 hours trek
We drive from Fewa lake side to Dhampus phedi which takes about 40 minutes roughly. Than we walk through sparse villages, farm terraces and forests we reach at Dhampus hill after few hours of walk from Pokhara. A close face to face view of a long range of Annapurna mountains greets us on reaching Dhampus. We enjoy the amazing sunsets on the Himalayas in the evening and sunrise next morning, a scenery that you will treasure for long. Besides the breathtaking mountain views, Dhampus will also offer you an opportunity to experience the peace and beauty of Nepalese countryside, watch their farming lifestyles and interact with local people .
Day 8
Trek to Sarangkot hill station. Sarangkot Sunset Tour ! (1,590m/5,199 ft), 6 Hours)
After breakfast, we commence our trek to Sarangkot hill station. This hike is easy mostly passes over the ridges near Pokhara valley with never hiding views of Annapurna Himalayan ranges. The trek passes through small towns, rice paddies, beautiful hills and chanting birds. It is a short and easy walking gives us peace of mind. Sarangkot is a viewpoint where many people drive from Pokhara early in the morning for sunrise views over the Himalayas.
Day 9
Trek to Phewa Lake, drive to Pokhara (820m), 3 Hours
Once we enjoy beautiful sunrise over the Himalayas we will start our trek to Phewa Lake bank from where we will catch a boat to cross the lake before reaching at Pokhara. This is the easy day following the only downhill trail to get Pokhara town. On one side, we will have magnificent views of the Himalayas including Dhaulagiri, Annapurna family and Manaslu with Fishtail and in another hand amazing views of the Pokhara town. Both views are incredible. Once we reach Pokhara, we drive to your hotel. We leave your luggage there and conduct our day tours in Pokhara city.
Today our sightseeing in pokhara city covers: Tal Barahi Temple is located at the middle of Phewa Lake, we visit there with boat drive. Many other religious places can be found in Pokhara like Bindabasini Temple, Gupteswor Mahadev Temple inside the Gupteswor Cave,Tibetan refugee camp. In the evening, explore around fewa lakeside.
Day 10
Fly back to Kathmandu. Final departure to airport
Early morning flight to Kathmandu. Drop you in Kathmandu International Airport onward your final destination and our trip ends. Wish you your wonderful journey!!!
Cost
Best Nepal Tour Cost Include
Kathmandu international airport transfer on your arrival time
2 night's Tourist Standard hotel accommodation in Kathmandu valley with in B B Plan.
3 night's Tourist Standard hotel accommodation in Pokhara hill with in B B Plan.
2 night's Tourist Standard hotel accommodation in trekking hill with in B B Plan.
2 night's Tourist Standard hotel accommodation in Chitwan hill with in B B Plan.
Professional and experienced English Speaking tourist guide.
Chitwan National park entrance fees, all activities in Chitwan wild life safari tour as described above with 2 breakfast, 2 Lunch and 2 Dinner serve with hot drinks.
Luxury private vehicle to transfer you while you are on sightseeing
Kathmandu, Nagarkot, Pokhara city tours with private vehicle.
Nepal Government Tax, VAT and as well as Company service charge.
A special gift from our company.
Best Nepal Tour Cost Exclude
Nepal entry visa fee cost US$ 40.
Lunch and Dinner during the staying in Kathmandu city tour.
Any kind of laundry service, phone calls, Personal nature expenses like any donation and monuments entrance fees
All types of drinks, bar bills, And your travel insurance.
Tips for the crew (Note : TIPS is not compulsory but expected)
Any other things which are not mentioned above
Best Nepal Tour highlights
Discover the tallest mountains of Earth and experience of rural life styles.
Enjoy with the mixture of Culture and history of Kathmandu – Pokhara city & its World Heritage sites.
Discover the Buddhist pilgrimage sites of Boudhanath Stupa and Swayambhunath Stupa and more…
Explore the Hindu temple at Pashupati nath the most holy temple of Nepal
Best Nepal Tour Note:
The above itinerary is subject to change due to condition beyond our control. This is a Guide line showing tentative camp night stops. Physical, technical and natural condition may change this above itineraries.
"What makes Best Nepal Tour special ?"
Opportunities for challenging trekking or hiking and pleasant strolls are scattered all over this planet; you just need to know where to find them. We at Gokyo Treks and Expedition believe in the quality services. Your safety and satisfaction is our concern. We are a team of professional, experienced, well trained and licensed local guides who know the destination much better than others.
Best Nepal Tour Price : Email US
Trip Duration: 10 Days
Trip Grading: Soft trekking – tour
Max Altitude: 2195m / 7,178 ft
Best Time: Sept – May
Trip Mode: Hotel Accommodation
Group-Size: 2-20 People
Transportation: Car/Plane/bus
Meal: Breakfast Only
Trek Hour: 6 Hrs
Cost & Departures
Your Trip Your Style!
ITINERARY, COST, DEPARTURES, will adjusted according to your GROUP SIZE NEED TIME
Inquiry Now
Customize Trip
Book with Confidence
Lowest Price Guaranteed.
Excellent Customer Service
Easy and Hassle Free Booking.
90 % Repeated customers
Travelers Recommended agency
Local Guide's owned company.
Reference person of Gokyo Treks !
Contact in Germany
Klaus Kummer : +49-367-2351-957
Roland Stich: +49-0271-870-031
Dr. Lars : +49-3641-5395-160
Contact in USA
John Erwin: 212-222-6389
Beth Pekol, Chicago: +1 312-364-8924
Eve Quesnel, California: 530-5879-113
Contact in Australia
Mark Panico: +61-402-526-430
Dr. Chris Hislers: +61-419-556-381
Contact in Austria
Verena Laner: +43-650-7110-301
Dorothee Plunger:+43-512-565-255
Contact in Switzerland
Dominik Lee, Zürich: +41-079-3826-028