5 Ideas on How to Start Being More Adventurous in 2022
A new year is here, and it's time to think outside the box. For far too long you've been stuck, and you don't want to be stuck any longer. This is your year to break out and be more adventurous. You will no longer be a part of the 68 percent of Americans who want to be adventurous. You're going to be adventurous.
1. Work Seasonally
Sometimes, the reason you can't be more adventurous is because of work. The work you choose to do can keep you stuck in your town or city for too long.
Perhaps the breaks aren't long enough. This isn't to say that you can't find adventures on the weekends, but if you want a more adventurous life, your job needs to change. You want a job that gives you weeks or even months to play.
Save your paychecks while you work, and use that to finance your fun lifestyle. You will have to discipline yourself to make sure you don't overspend. Consider working at ski resorts or getting a job at a national park though there are many more options.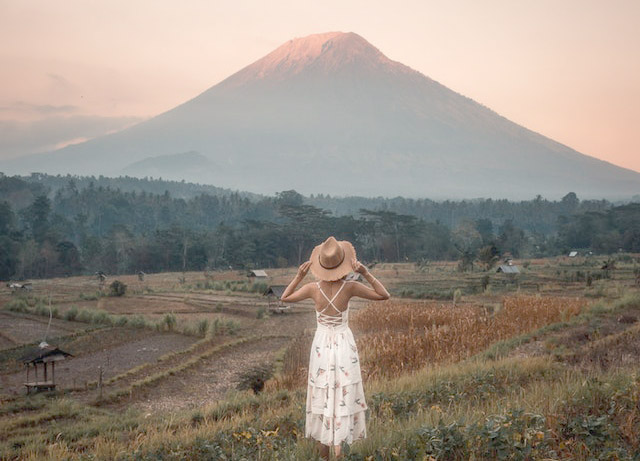 2. Vehicle Preparedness
The next thing you want to do is have reliable transportation. If you want to be adventurous, your vehicle has to be ready for your adventures.
You not only have to worry about making sure your car is in tip-top shape. You should worry about your car being able to handle what lies ahead. This means having a 4×4 or an AWD. You should make sure your tires are all-seasonal.
You should also be sure to look for the best Tacoma rooftop tents you can find or whatever tent you need for your vehicle. Having a tent ready allows you to just hit the road. Another option that has grown to be very popular own travelers is customizing a van into your own home. This will allow you to have all your personal belongings that you need and you can start to hit the road throughout the United States and also adventure out to Canada or South America.
3. Work On a List
Spontaneity is a part of being adventurous, but it's not the only part. While you should be ready for the next adventure whenever it happens, sometimes, you have to also plan your adventures.
For this, you'll need to work on a list. Think of the things you've wanted to do, and write them down. Cross these off your list when you accomplish them.
It may not seem fun to write things down and cross items off of your list, but you'll be doing fun and exciting things because you've never tried them before. When you go through your list, start adding more stuff. Life is too short not to try everything.
Having a list of what monuments and activities you want to visit could also help you keep track of what spending you may have ahead of time and you can budget your expenses. Although traveling is one of the most liberating activities, the harsh reality is we still have to take into account the expenses that come along with it. Having a budget could help and allow you to travel a bit longer than planned.
4. Meet Adventurers
While you can be adventurous by yourself, you might also benefit from meeting fellow adventurers. If you're sitting there thinking it's impossible to meet others, you'd be wrong.
Maybe you're thinking these adventurers are out in some far-off place but not all of them. Sometimes, you can find adventurers right in your neighborhood. Check out meet-up sites, or look for local groups focused on hiking adventure.
Meet with these groups, and try to make friends with people in them. The reason you're doing this is that these folks might expose you to exciting things you hadn't considered yet. Plus, being able to live your new life with others is always more fun. Many travelers stay at hostels in the cities they are visiting, this could be a good option if you don't mind communal living and you can meet some great people and hear about their stories or suggestions from traveling.
5. Make a Switch
It's important to turn the adventure switch in your head-on. This means you have to make yourself think of adventure and excitement at all times. This will make things easier.
This way you can start to see that even the most mundane activities could be more exciting if you let them. For example, if you commit yourself to go to your local pub and only speaking to strangers, you've just made that visit more exciting.
If you need to get somewhere, make sure you turn down a street you don't know and see what happens. Committing to adventure means that you force yourself to see how fun and excitement are already all around you. All you have to do is reach out and pluck it.
There you have it. These are some ideas that can help you be more adventurous than before. It'll be hard to make these changes at first, but you'll get used to them in no time.
Conclusion
If you have been in your head about not taking more risks in your life and are afraid to step out of the normal routine of just working all the time and only having the weekend to do what you actually want. This is your time to start allowing yourself to be more like Base Camp adventurous and live. Life is too short and precious, we need to give ourselves more adventures to feel inspired and fulfilled.
---