How to Explore the World Virtually in 2021
With the onset of the pandemic in 2019 and its subsequent global spread in 2020, nothing has been the same. Governments across the globe declared lockdowns and social distancing measures that saw people working and shopping online.
The restrictions have been relaxed, but people have taken to staying indoors with the third wave of the virus. This was a big blow for avid and aspiring travelers, but they now have an option. You can travel and explore the world virtually from your living room couch.
How to Virtually Explore the World
Nowadays, it is easy to virtually travel the world via the internet. From Museum trips to streaming travel programs and nature trips, you can go to any place you like.
Virtual Safaris
If you love trekking off the beaten track in nature, you will probably love the African Virtual safaris. Some tour operators like andBeyond run live streams from South African game reserves. They give private Zoom sessions where you can ask the tour guides any questions you might have or chat about your African safari experiences.
Explore.org has live cameras in South Africa and other parts of the world. You can tune in to these live cams and watch nature in real-time. See whales in North America or watch webcams of aquariums and zoos such as Zoo Atlanta, the Houston Zoo, San Diego Zoo, Georgia Aquarium, and the Tennessee Aquarium.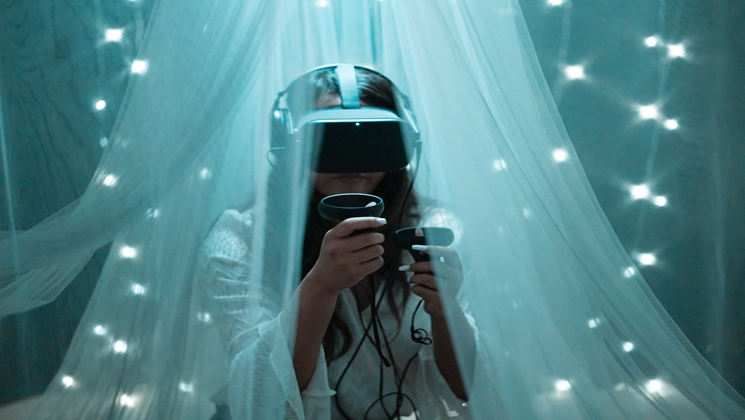 Stream Travel Programs
You can stream various travel programs on Hulu, Amazon, or Netflix. Take virtual trips that span the globe's length and breadth, from Mexico, Singapore, Hong Kong, etc. Travel to the second-oldest bonded winery in Schramsberg. Meet the vintner who will take you on a virtual tour and talk to you about the bottlings and the vineyard's history on California's north coast.
From Amazon is Amazon Explore which offers you travel experiences such as cooking classes and landmark tours. These experiences are streamed live with a host who is at the location. The two-way audio allows viewers to ask questions and engage in dialogue with the host.
You need a VPN service to keep you protected when streaming online. A Virtual Private Network (VPN) allows you to stream anonymously to prevent anyone from finding out your actual location. It also allows you to bypass geo-restrictions on sites like Netflix, Amazon, or Hulu. You can stream from anywhere in the world, just like you would when at home.
Famous Landmarks
You can virtually visit any of nature's wonders such as the Iguazu Falls, the Amazon Rainforest, Table Mountain, or the Komodo Islands to see the famous Komodo dragons. You can explore Niagara Falls, and the Sahara Desert, or go on an Eiffel Tower guided tour. For any virtual tour, check YouTube, Google Earth, or AirPano.
Virtual Cruises
The opportunity to take a cruise on a cruise ship may not be physically possible during this covid era. You can take a virtual cruise trip on your PC aboard cruise ships like Holland America, Caribbean Cruise Line, Lindblad Expeditions, etc.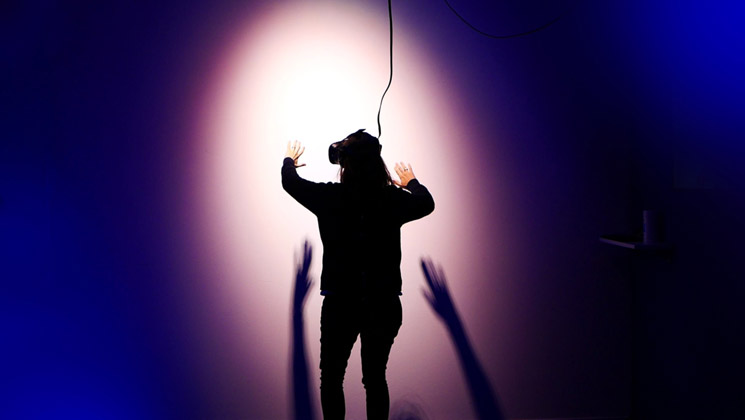 Museum Tours
Take guided 360-degree museum tours around the Museums and galleries of the world. Google Earth has a partnership with more than 2,500 museums and art galleries globally to upload HR (High resolution) versions of art pieces. These galleries include the Art Institute Chicago, National Gallery of Art in Washington DC, MoMA in New York, Van Gogh Museum, Amsterdam, etc.
The Museums offering virtual guided tours include the Vatican Museums, The Louvre, the British Museum, Smithsonian museums, Beijing's Palace Museum, Museum of Russian Art, etc.
National Parks
Nature lovers do not need to miss out on visiting National Parks. Mount Rushmore, Yellowstone National Park, and Virtual Yosemite give you some of the best virtual tours, and the latter is replete with both video and sounds.
Google gives you similar 360-degree tours, which are both audio and visual of five National Parks. This includes Carlsbad Caverns, Hawaii volcanoes, Kenai Fjords, Dry Tortugas, Bryce Canyon, and 31 other tours via Google Earth.
Birdwatch on the Florida Paradise Coast
Bald eagles, Peregrine falcons, and Pelicans are among the 200-plus bird species on Tigertail Beach, southwest Florida. You can watch a 90-minute educational tour in real-time using virtual binoculars. These binoculars are placed on the beach, and photos supplement the binoculars. The Florida Festival of Birds is another event that happens yearly, and you can combine your virtual birdwatching tour with other activities.
Conclusion
The Covid pandemic almost brought the world to a halt, and people had to find ways around the situation. When governments banned traveling, and people turned online, virtual travel became more popular than it was in the past. You can travel anywhere today, as long as you have an internet connection and a PC or mobile device.
Virtual traveling is cheap, and you do not have to wade through rivers or snow to see your favorite animals. A virtual museum or art gallery tour might not be the same as seeing it in person, but it's something for the time being until we can travel freely again.
---