How to Prepare Your Body for Hiking
Hiking is more than just walking in the woods for hours. It does not demand some special professional training. Though, if you just wake up, and put on your hiking shoes for the first time in the year, you may find it really hard to make the first steps and become happy. So, say goodbye to your lovely sofa, and train to hike a mountain. We promise that you may get more pleasure if you follow the training trail than being a lazy one. Make your first step. Yes, right now!
Getting ready
If you are a rookie in hiking, your muscles may be surprised by the pressure they feel from the first movement. Hiking differs from everyday walking on flat concrete surfaces. You need to wear different types of shoes, and, what is more crucial, you will use different muscles in the process. You will also have to take longer steps. The surface may not be stable, slippery, and wet.
You may scramble the slopes or run under the hill. It is evident that you will need strong legs and a trained core. So it is advisable to include exercises to prepare for hiking into your routine life. If you are not in sports at all, start doing something to prolong your hiking pleasure in the future. We will share some more working tips in the article below. Your backpack is waiting for the trails, keep on reading!
Exercises to practice
We have gathered a few hacks that will turn you into a tip-top athlete and train for hiking long distances. The best thing is that you can use them at home or even cook dinner. What is more, you do not have to practice all of them, you may choose where your weak point is and struggle with it.
Cardio
Hiking is an activity driven by your inner motor, your heart. If you feel that your heart is jumping out of the chest after one flight of stairs, you have to train cardio for hiking. Start by using stairs more often than elevators or better go for a run and make it regularly, so huffing and puffing will slowly go away.
Cardio activity is essential if you plan to hike for long distances, so make your runs regular to train your cardiovascular system. Start slowly, step by step, level by level, and you will notice the difference in a few weeks. Include ordinary activities like walking and swimming. Dancing class may improve your heart rate as well. Cardio is your deposit to a healthy future and great hiking.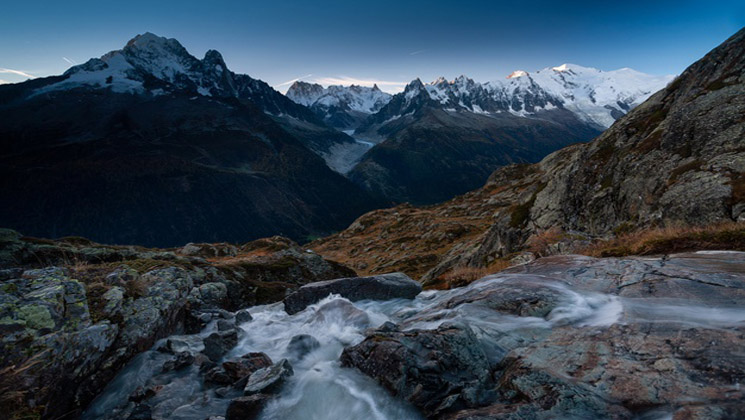 Elevation
The treadmill may vary the elevation level, so you can use it to train for hiking downhill. Most people think that going down the slope is easier and does not demand any special training. Though you have to put the legs, and the feet differently from the flat surface. Look at the people of your grandma's age, they say it is much easier to go up the stairs than down them.
Protect your knees and train for hiking trips seriously. When you train for future hiking, it is advisable to wear the same hiking shoes that you plan to wear on trails. It will train your feet and adjust the shoes to your personal foot peculiarities. Think about comfort first. If you plan backpacking, not just hiking, try to carry the backpack also during the time of workouts.
Legs
So we come to the essential body part for hiking: the legs. Walking on uneven surfaces includes not only strength, but you also have to care about balance and body coordination. The exercise to train all these factors altogether is the squat. It targets your lazy quadriceps and makes you train for hiking uphill until you perform the exercise in an excellent way. You can make squats upload dishes to the washing machine, play with your kids, and learn new words for your language class. When you feel that it is easy to make, you are on the right way to the best hiking of your life.
Core
If you plan to train for hiking with a pack, core strengthening is what you should include first. The most effective exercise is hanging knee raises. To perform this exercise, you will need a safe and stable bar to hang from. You can make it at home or outside. Your legs should be straight down to the floor, then start raising them up to the angle of 90 degrees.
You can raise them one by one, that is easier, all simultaneously, that is more intense. Two legs up count as one rep.
This exercise will help you to enjoy your backpack root and enjoy nature, not back pain. Muscle strength will help you on the trails. Core strength will make your trails the easiest path of your life, train endurance for hiking, and target your goals.
Create your team
People rarely go hiking alone. So, create your hiking team to get more motivation. When you make plans about cloudy mountain trails, it will be easier to train in a real workout class. If you make hiking a part of your life, you can plan several trips all over the year. Making plans and arranging the roots will be part of your motivation plan as well.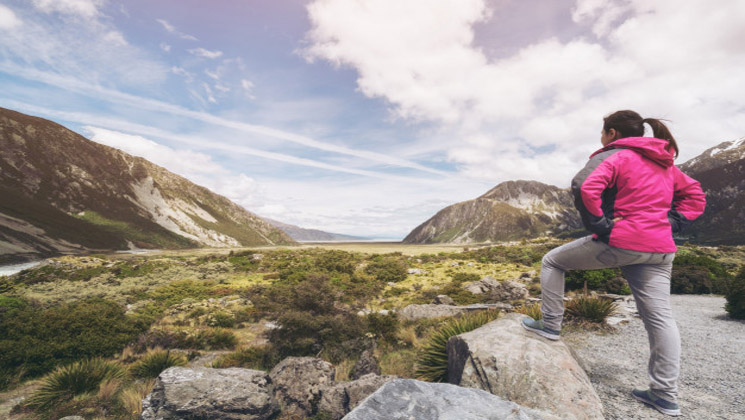 Finals
No matter how experienced you are. Hiking is an activity adaptable to every age and sports form. It is never late to start practicing, and it is never impossible to get great results. Find your own winner path and make the first steps right now. We believe you can make it!
---