Which is the best trekking agency in Kathmandu Nepal?
Posted on October 23, 2018
Nepal is the country of Hills and the valleys, so there are several reasons to hire a Nepal trekking agency to make your trek better. As there are always the best landscapes for visitors to trek, you will enjoy diversity in any location. To explore treks, it is safe and hassles free if you explore hiring a trekking agency in Nepal.
There are many reputed trails and also remote wilderness treks in Nepal Himalayas. You will enjoy diversity in a trek route. So, if you hire a Nepal trekking agency, you can save your time to deal with various complications.
Travel or trek on your own risks you the burden of having to deal with each complication on your own. And sometimes, that in itself can be exhausted, especially for first-time visitors. There are 8 reasons to hire a nepal trekking agency. To make your trip safe in Nepal Himalayas, there are plenty of trekking agencies in Kathmandu and Pokhara city.
Choosing the best and local trek agency to prepare your holiday in Nepal is not easy. There is massive competition to become the best trekking operator agency achieving the customer's best reviews.
Nepal has many hills and a beautiful green valley. They are always the best landscapes for visitors to visit. Some trek routes are the most demanding stays with guest houses with modern facilities along the trail. Likewise, some of them are locating in lonely remote areas into the Himalayas. Furthermore, trek into the non-tourist or out from the most popular trek route, there might be a lot of challenge to run your trips.
The best trek agency prepare your holiday seriously and help you to obtain trek permits, booking a hotel and issue domestic flight tickets while you are in Nepal. So, if you hire a trekking agency in Nepal, you can save your time to deal with various complication.
Reasons to hire Nepal trekking agency to make holidays better.
Here are some reasons why you need to hire a Nepal trekking agency to plan your trekking in himalaya .
Table of Content
1. First time visitor
If you are traveling as a first time visitor then hiring trek agency – tour Operators or travel agents will be of great help. Traveling in Nepal with least knowledge about the language and culture of the place? It gives you a culture shock on your arrival. Travel Agent will help you plan your trip according to your wishes. Because they are well aware of the way things work in the country.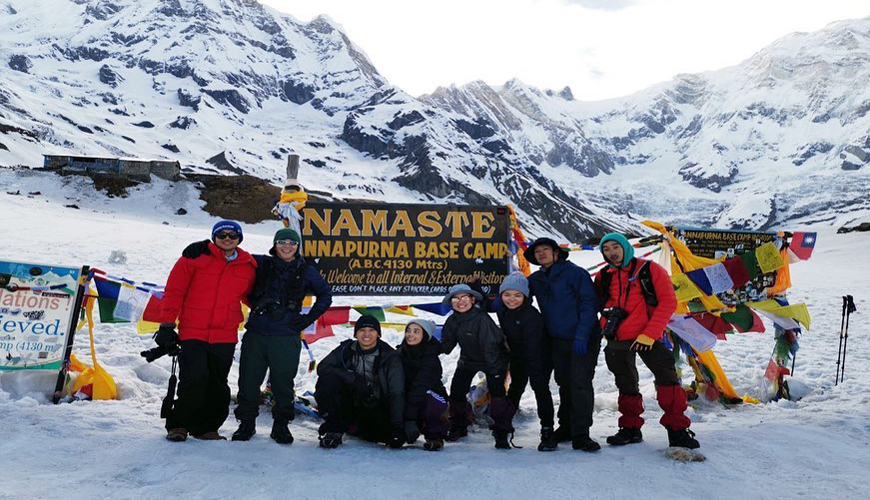 2. Hassle-free trekking holiday
Travel with a local trek agency is quite a hassle-free than trekking on your own. Traveling with a trekking agency saves time. A reputable trekking agency provides you with an English speaking local guide and porter. A professional guide is not only a new friend in a strange land but also the one who will ease logistics.
3. Arrange domestic flights
Trek Travel agency in Nepal also helps you arrange internal flights in the worrisome situation. Like, the time when your flights get canceled.
4. Trek permits and other arrangements
Getting a trekking permit on your arrival from the slow working offices of Nepal may be time-consuming. If you are wishing to save your time and worry less about your trekking permit, then it is a great idea to hire a best trekking agency. Furthermore, they arrange your permits, prepare the required documents and book lodges because they make your best treks in Nepal.
5. Sense of Security
Travel to a foreign land, it is great to have a friend who supports. A good travel agency and a guide can be your good friend. They make you aware of possible dangers. It offers a sense of security in case of any unexpected circumstances in the mountains.
6. Valuable Information and Knowledgeable trips
The well-marked trails look normal to everyone. But only a few travelers understand the reason behind the meaning of colorful prayer flags, Mani walls, and the local tradition. We hire a local Guide who knows the locals better. Moreover, if you are lucky you may even get invited for a tea inside their homes. A good guide makes your travel more knowledgeable for sure.
7. Remote and Restricted Area Trekking
There are many new trek route for you even you visited many times. Some routes are not well-developed trails and stay poor accommodation facilities. So you need to do full camping trek along the trails. In addition, it is a little challenging even for the well-experienced trekkers. So hire a trekking agency to make your trip amazing and hassle-free.
8. Local and Expert Consultant
Some trekking agency helps you suggest the trek that best suits you. According to your needs, time and budget, they offer you a detail travel plan. Since most of the trekking agency run their business on their client's review, they try to suggest the best option for you.
Conclusion
Thus, hiring a trekking agency may cost you a little more (10% to 15 %) but it will make your journey totally safe and hassle-free. Trekking company in Nepal care all those complications such as arranging permits, accommodation, transportation and also visiting the heritage sites are caring good. Let us know your Nepal travel plan.
Besides that, Gokyo Treks & Expedition is a trusted trekking company in Nepal and tour operator agency, has 18 years in business arranging all types of holidays in Nepal. So we care about your travel holiday to make your trip perfect. Take a review about Gokyo Trek tour operator agency on Tripadvisor.