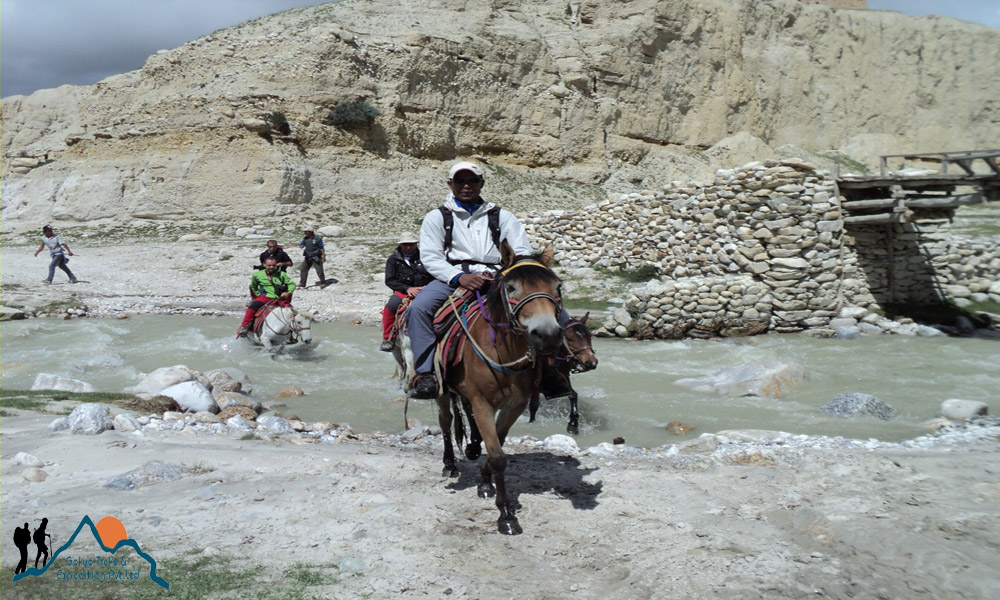 Pony trekking in Nepal is a famous activity in Nepal Himalayas. Trek with pony riding is possible to visit the hill station and city excursion.
Pony trek is suitable for elder people or children who can not walk for a long day hike. But still, wish to visit some of the beautiful places to taste the magnificent nature and its beauty.
Why Pony trekking in Nepal is very popular?
In Nepal, there are many trekking trails where elder people cannot walk to complete hikes. Thus, the trekkers can rent a pony and visit the popular hiking routes located near the main town. Therefore, we have created some trek routes to access in Annapurna and Langtang which are best for pony riding.
According to the Gokyo Treks agency, we are having some Nepal visitors in the last couple of years. They want to go hill stations like Nagarkot pony trek, Sarangkot Pony trekking, Poon hill pony treks, Shivapuri pony trekking, etc for the Himalaya trekking experience.
Many people can do pony trekking despite in someplace people having to down from the pony when an extremely difficult way appears. We can manage a trained and disciplined pony everywhere upon your request.
Trek with Ponies in Nepal is possible to hire for a day or longer days. Most of the pony hikes conduct in towns such as Kathmandu, and Pokhara. Because from Kathmandu and Pokhara hikes, you can see the top famous peaks, villages, landscapes, and the complete Mountain range within a row.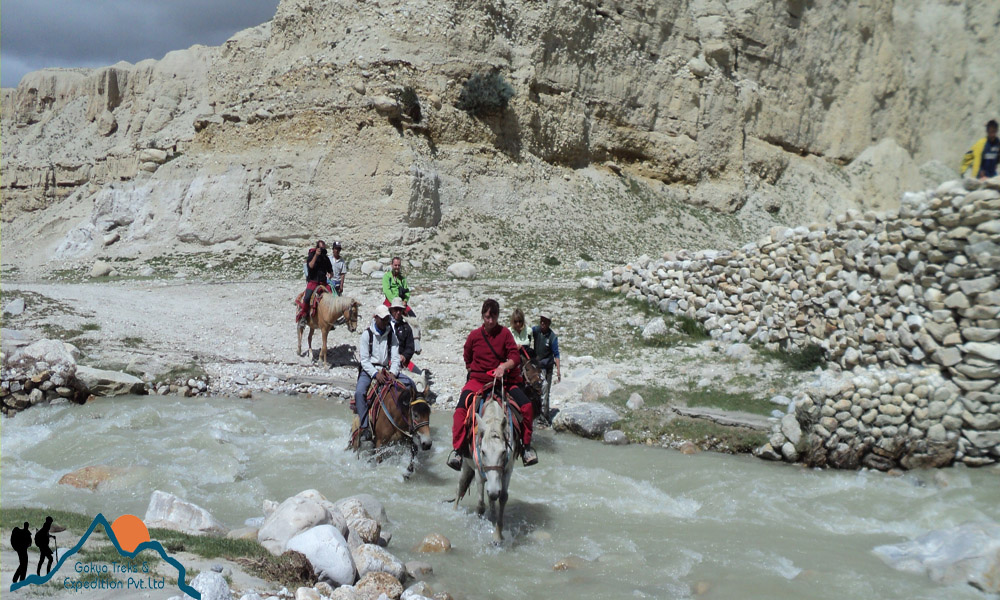 Pony treks follow nearly some routes as normal treks and are offered mostly in the western region around Pokhara, as well as in the hinterlands of Dolpo and Lo Manthang. Ponies have been a means of movement for people and materials for centuries in Nepal. They are today used for trekking routes to carry things for people. We at Gokyo Treks and Expedition can make your pony trekking plan according to your own wishes.