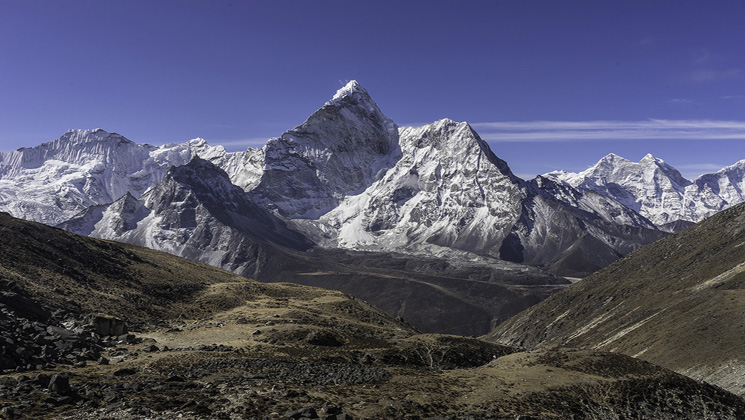 The 10 best hikes in Nepal!
Generally, there are the 10 best hikes in Nepal. They are an amazing for tourist destination for 2022 and 2023 with 8 of the top 10 highest summits in the world, stunning landscapes possible to reach on foot, hiking in the Nepal Himalayas is one of the unique experiences.
The huge variety of options allows for people of many ages and capabilities to attempt a trek in Nepal. In this page, we advise you with a snapshot overview of what's likely the 10 best hikes in Nepal Himalayas. However you also visit the 12 best trek routes in Nepal. At least, they are today the most popular hiking, based on the number of trekkers visiting every year.
Nepal attracts +200,600 trekkers every year. It means that many travelers are faced with the tough choice of selecting suitable right hikes to explore on their holiday in Nepal. It is not an easy choice, but considering traveler's demand and their interests, we have selected the 10 best hikes in Nepal (best routes in Nepal Himalayas) for you. And perhaps they suit your holiday too.
Top 10 Best Treks in Nepal seasonal fact during the whole year
December / January / February (winter season)
Colder time but generally clear skies. But still, a beautiful time to discover this region trekking. Fewer trekkers along the trek routes, nice views of Himalaya, winter season, cold at night, fresh and beautiful.
Winter storms sometimes in high passes over January and February, but changing weather patterns.
March / April / May (spring season)
Excellent weather. Best time to explore, not too cold high up, not too warm down below. Wonderful weather to trek, blooming colorful Rhododendron (Rhododendrons is the national flower of Nepal). And there are more than 30 species of rhododendron in Nepal) flowers on hiking routes, the skies are blue and clear, and all views of Himalayan peaks can be seen clearly.
June / July / August (rains in the Himalaya)
Monsoon season in Nepal
Monsoon season is not a good time to trek as the tail routes have a lot of grassy landscapes and there might be leeches. So, it is not a good idea to trek to Moon soon time.
September / October / November (autumn season)
Monsoon is over around early of September, but some drops of rains still possible, alot of new flowers along the trek, beautiful waterfalls and nice landscapes makes your trip wonderful.