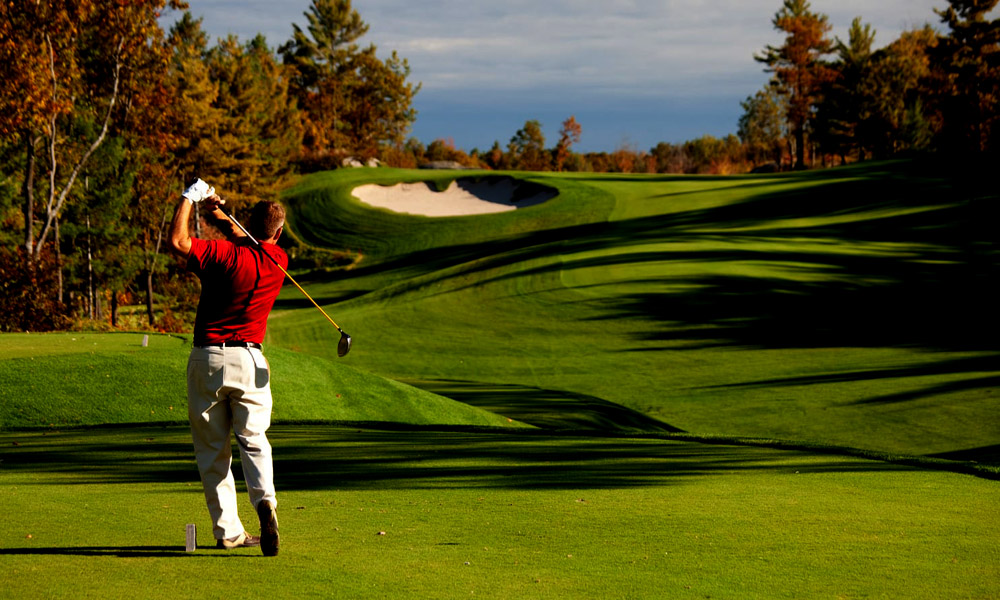 The golf holiday in Nepal is just cool. Nepal offers several types of holidays and golf is one of them. Golfing is also equally popular as trekking and hiking in Nepal. We are proud to say that Nepal is also a golf nation and as a matter of fact that Nepal has three golf courses.
Nepal has a mostly balmy climate which makes golfing an enjoyable experience in the Himalayas. Not only that but also the scenic and rough environments of this Himalayan country offer a spectacular backdrop to your golfing game. Nepal Himalaya runs a championship seriously on its courses once a year.
Nepal's golf courses vary from 9 to 18 holes. Being developed by world-class course designers the courses are on par with the best in Asia. The golf course is a scenic and challenging game. So if you are a serious or recreational golfer why not take a golfing holiday with a difference.
There are three golf courses in Nepal which are described below.
1. Gokarna Forest Resort
Built to USGA standards and specifications crafted and designed by leading landscape Architect David Malay Leidd. The direction under the Turfgrass manager James Leidd and in conjunction with the Gleneagles Golf Development Committee. This is one of the finest and most spectacular golf holidays, half an hour's drive from Kathmandu.
This golf course is set in Gokarna forest which has undulating dog-legged greens that wander their away amongst lush 100 years old forest. Look up from your tee shot here and you can see cynical monkeys and spotted deer watching your progress. This is a par 72 – 6,715-yard golf course.
2. Royal Nepal Golf Courses
Establish in 1917, is the first and oldest golf course in Nepal. His majesty late King Mahendra Bir Bikram Shah Dev, along with many other members of the Royal family used to patron this club. It's also popular with visiting foreign dignities. This challenging 9 holes golf course is the home to 25 annually held golf tournaments and hosts the only Nepal open tournament for professionals.
The gulf holiday and golf course is only 10 minutes drive from the city center. It is a challenging course that offers stunning views of Ganesh and Langtang Himal. This course boasts the largest and most modern clubhouse in Nepal so after your game, you can enjoy a meal and a refreshing beer.
3. Yeti Golf Courses
This golf course situated in Pokhara town, is one of the prettiest parts of the world. It is located 30 feet above the lush green gorge of the Seti River. It is only a 9 hole golf course but with the alternative tees, pin positions, and greens you can easily do 18 holes without feeling like you are repeating yourself. Some of the tee shots require you to hit your ball across the Seti gorge an intimidating prospect even for the most experienced golfers. Our Yeti golf holiday course is a pro-golf shop and a small clubhouse. Yeti Golf course is part of the Fulbari spa and resort. This resort offers a special value package all year round.
So If you are planning to discover any kind of golf tour packages while you are visiting Nepal, just let us know for the special tour itinerary at the lowest price. We can personalize and customize all kinds of golf holidays as per your wish.