A day tour typically refers to a guided excursion or trip that takes place within a single day. It is a short-term activity designed to provide tourists or travelers with an opportunity to explore a specific destination or experience certain attractions or activities within a limited time frame.
Day tours are popular among tourists who may be visiting a city or region for a short period or have limited time available for sightseeing. These tours are often organized by local tour operators or travel agencies and can cover a wide range of interests, such as historical landmarks, natural attractions, cultural experiences, adventure activities, or culinary tours.
The duration and itinerary of a day tour can vary depending on the destination and the specific tour package. Some day tours may involve visiting multiple sites or attractions in a particular area, while others might focus on a single location or activity. The tours are typically led by knowledgeable guides who provide information, commentary, and insights about the places visited.
Day tours can be an excellent option for travelers who prefer a structured and hassle-free way to explore a destination without the need for extensive planning or logistics. They allow visitors to make the most of their time by offering a convenient and curated experience within a single day.
Kathmandu city in Nepal offers several popular day tours for visitors. Kathmandu is rich in cultural heritage and has numerous historical sites, temples, and vibrant markets that are worth exploring. Some of the popular day tours in Kathmandu include visits to UNESCO World Heritage Sites like Kathmandu Durbar Square, Patan Durbar Square, and Bhaktapur Durbar Square, which showcase ancient palaces, temples, and traditional architecture.
Other popular day tours in Kathmandu include visits to the famous Swayambhunath Stupa (also known as the Monkey Temple) and Boudhanath Stupa, which are significant Buddhist pilgrimage sites. These tours often include insights into the religious and cultural significance of these landmarks.
Additionally, day tours may include visits to Pashupatinath Temple, one of the holiest Hindu temples in Nepal, where visitors can witness religious ceremonies and rituals. Some tours also offer opportunities to explore the traditional Newari culture of Kathmandu by visiting local communities, observing pottery-making, or indulging in authentic Newari cuisine.
Adventure enthusiasts can opt for day tours that involve hiking or mountain biking around the hills surrounding Kathmandu Valley, providing breathtaking views of the city and the Himalayas.
Overall, Kathmandu offers a range of day tours catering to different interests, allowing visitors to immerse themselves in the city's rich cultural heritage, spirituality, and natural beauty within a single day.
City Kathmandu day tours are one of the best private tour activities. Day Tours Nepal provides you with spectacular views of the mountains and the deep valleys. Travelers get a chance to meet locals and learn Nepali lifestyle, art, and cultural traditions.
Kathmandu city private day tours include private day tours in Nepal, Nepal tour package, Nagarkot day tour, and Dhulikhel Day tours. Furthermore, it also includes a day tour in Kathmandu, a Kathmandu package tour, a day tour in Pokhara, and, a day tour in Sarangkot.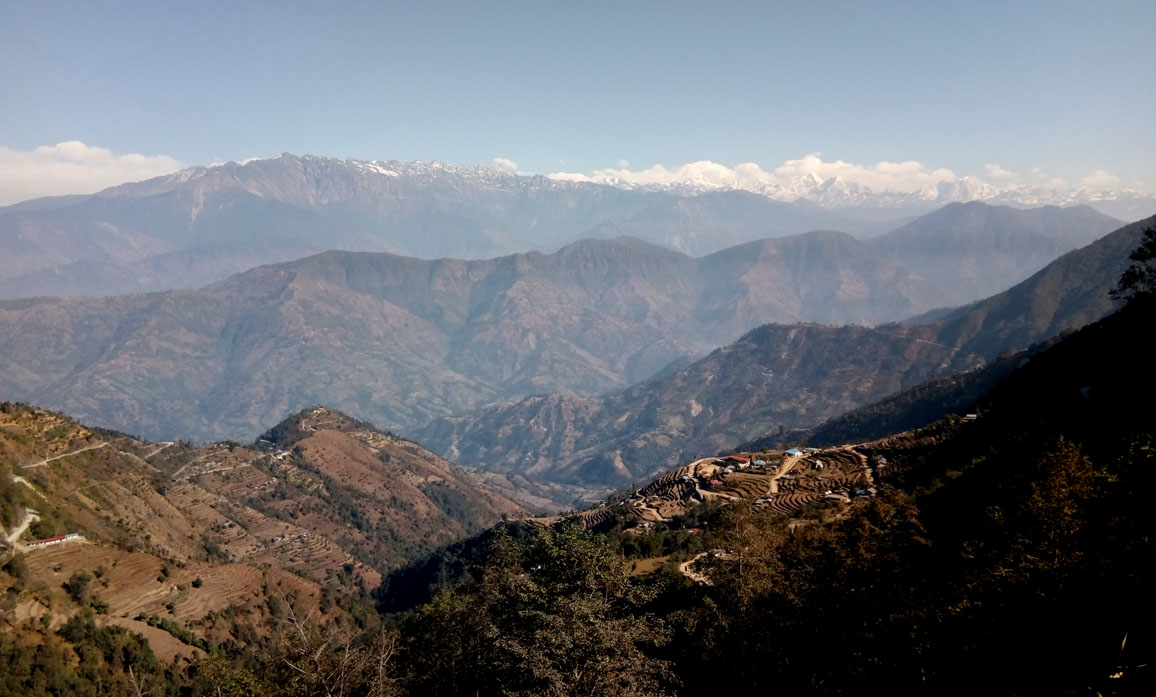 Visit Kathmandu day tour or the top 10 Nepal day trips & excursions is very popular among those travelers to do Trekking in Nepal. If you are not physically fit for long treks or are worrying about altitude sickness. Moreover, hiking is suitable for children, old or weary trekkers, as it does not entail any particularly long walking days.
During the sightseeing journey of the Kathmandu day tour, there are many things to see. Kathmandu is the tourist hub & there are many popular day tour spots for one or two-day hiking to discover natural and cultural heritage.
In addition, the best Kathmandu day tours take place on trails in rural or urban areas for a single day or longer day trips. An average day tour includes roughly about 3 – 4 hours of hiking through villages, forests, and running pristine rivers. You just need a light day pack on your back to carry mineral water, passports and cameras, etc.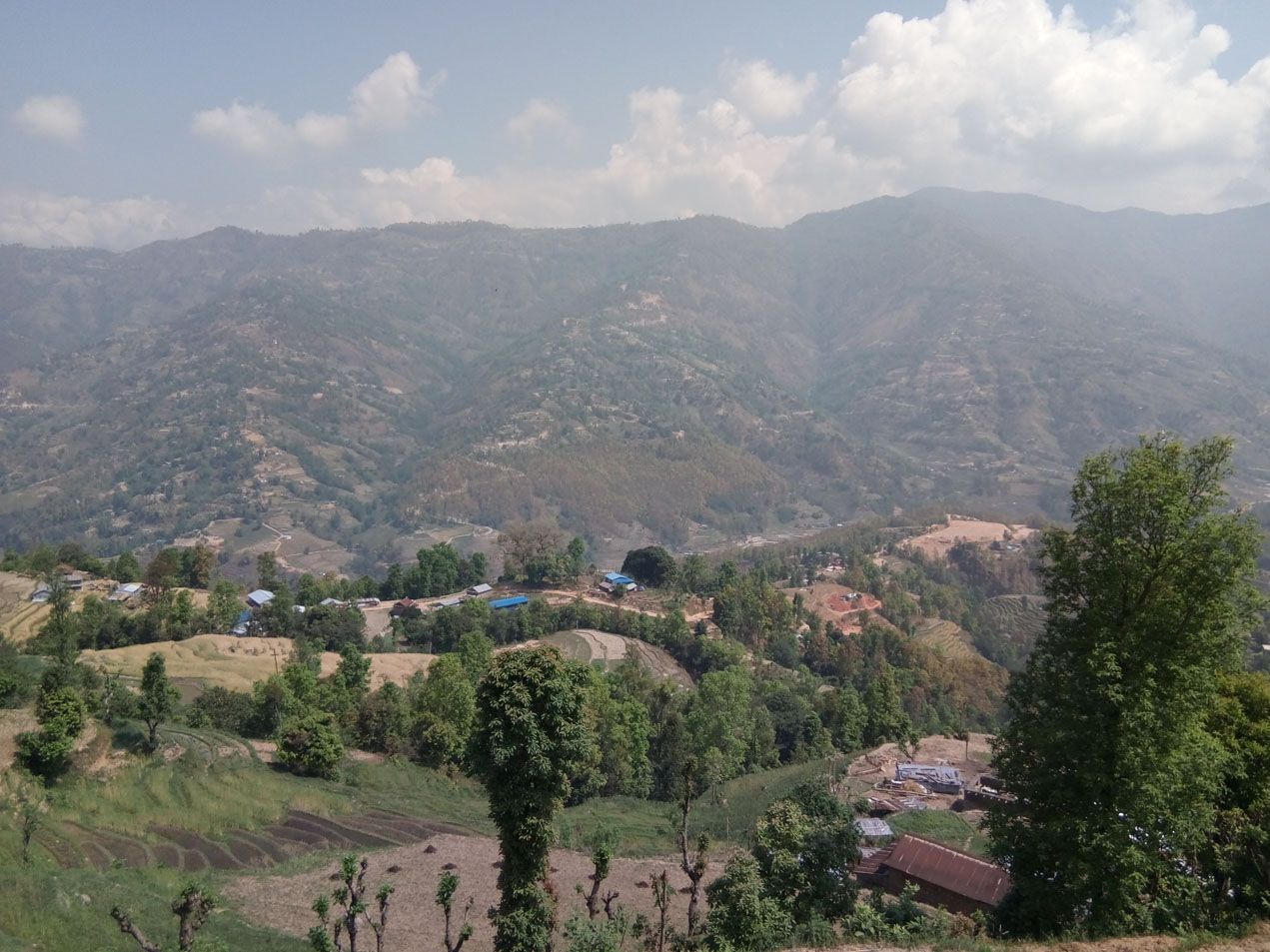 Chisapani to Nagarkot Kathmandu day tours.
The best chisapani to Nagarkot hiking is easy hikes near Kathmandu valley. Chisapani Nagarkot Trek is best suitable for all age hikers. As you hike over Shivapuri National Park, you can see the great panoramic view of the Himalayas range including the Ganesh Himal family.
Shivapuri National Park Day Hiking
Shivapuri Nagarjun National Park (SNNP) is the nearest nature park to Kathmandu valley. The nature park covering of an area of 159 km2 (61 sq miles). This conservation national park is the ninth national park in Nepal and was established in 2002. As it is the nearest park to Kathmandu, Shivapuri is very famous for day hiking tours. It is located in the country's mid-hills on the northern fringe of the Kathmandu Valley and is named after Shivapuri Peak's 2,732 m (8,963 feet) altitude.
The Kakani hill station Kathmandu day tours.
Group tour for Kakani hill station hiking (6,500 feet above sea level) about 25 kilometers away from Katmandu city. The hill station Kakani is most popular for its panoramic mountain views of Annapurna (8091m), Manasalu (8156m), Ganesh Himal (7446m), Lantang lirung (7245m), and 20 other mountains over 6000 meters above sea level It is also famous for plenty of adjoining lands. You can also see the natural beauty of the Kathmandu valley, the people, and their culture and tradition, short hiking is made possible from Kakani.
Superb Kakani Gurje Bhanjyang Day Tour leads to the east along the blacktopped road. The entire trail goes on a level path where can be seen numerous picnic spots and a small village en route. We hike for about three hours to Bhanjyang with about 20 minutes of a steep climb before we reached there. After a few hours of hiking, we retrace the same way back to Kakani in about two hours and thirty minutes to return to Kathmandu.
The Balthali village day tour.
Beautiful Namobuddha Balthali Village Trek or Tour is one of the brilliant tourist places near Kathmandu. The tour is relatively easy, short, and best for family trekking with children. A tour to Balthali village is situated ahead of Panauti about 40 km far from Kathmandu in front. It offers a sunrise in the east, speculating Himalayan range from Mt.Manaslu to Everest in the north, innumerable rice terraces in the west, and the huge bodied green forest of the Mahabharat range in the south.
Most of the sacred and ancient temples and monasteries such as Namobuddha hill station with its cultural history, Indreshwor Mahadev and Bramayani Temple. Visit Balthali village is possible to hike in 1 night 2 day or 2 nights 3 days trip from Kathmandu.
Phulchowki Hike Day Tour near Kathmandu
Phulchowki hill station is one of the most demanding hilltops among other hill stations near Kathmandu. These are popular places to see the sights and play with snow in the winter months.
The Phulchowki hill is best for active travelers who want to take an invigorating hike without trekking for days and will enjoy this day trip. After visiting the attractive Godawari Botanical Garden, climb steadily up Phulchowki along well-kept trails.
Get the delicious packed lunch and have views of the Kathmandu Valley and the snow-capped Himalayas beyond. This Phulchowki hike is an easy way to get out into nature while staying close to Kathmandu.
Champadevi Hill Hike Day Tour near Kathmandu
The Champadevi hike is a popular day tour in Kathmandu, Nepal. Located on the southern outskirts of the city, Champadevi is a sacred hill that offers breathtaking views of the Kathmandu Valley and the surrounding mountains. Traveler's embark on a easy trek that takes you through lush forests, charming villages, and terraced fields.
As you ascend Champadevi hill, you'll be rewarded with panoramic vistas of the entire Kathmandu Valley, with its sprawling urban landscape and the majestic Himalayas in the backdrop. On a clear day, you can even catch a glimpse of Mount Everest in the distance.
I am Ammar Raj Guni, your travel consultant for your trip to Nepal Himalayas. So, submit an inquiry filling properly and quickly get in touch with us. Thanks for filling out your details the quick response will reach you within 24 hours.
Book a Kathmandu city day tour with Gokyo Treks Agency.