Luxury Tour Package Summary
Sightseeing duration: 8 Nights 9 Days Tour
Sightseeing Hours: 6 Hours
Sightseeing Group-Size: 1 – 12 People
Best time for Tours: All months (except Monsoon)
Transportation: Private Car/Hiace Van
The best Luxury Tour package in Nepal harmoniously combines cultural immersion, awe-inspiring landscapes, and extravagant delights. Within this meticulously crafted luxury tour, three distinguished destinations await your exploration: Kathmandu, Pokhara, and Chitwan, each possessing unique attraction.
Kathmandu, renowned as the city of temples, unfurls its historical narratives before avid history enthusiasts, embodying a living chronicle. Meanwhile, Pokhara stands as the premier tourist hub, serving as the gateway to the resplendent Annapurna Mountains, a must-visit for every traveler to Nepal.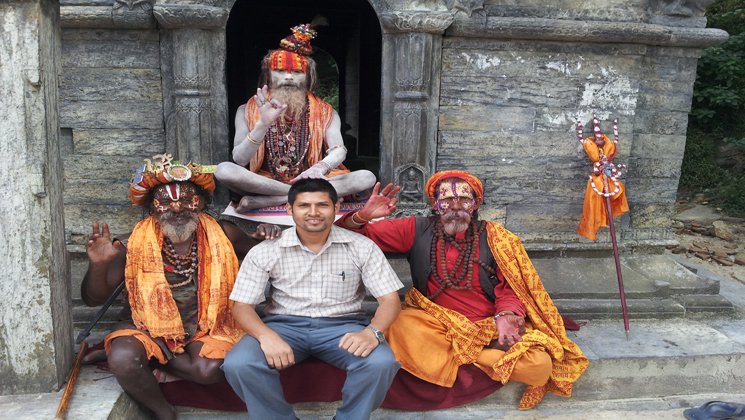 For those enchanted by the wilderness and the wonders of nature, Chitwan beckons. This haven is tailored for wildlife and nature enthusiast, offering an intimate connection with the untamed.
Journeying to Chitwan, you'll encounter an array of exhilarating activities, from canoeing along pristine waters to embarking on a thrilling wildlife safari, not to mention the unforgettable elephant rides or an optional jeep drive. Engage with the rich tapestry of Tharu culture, witnessing their vibrant traditions through captivating performances, a true testament to authenticity.
We promise to serve you the best and luxury hotel accommodation on your tour. Take a chill beer in Thamel or to visit the enchanting Swayambhunath stupa, when the Sun is set, every instant becomes an indelible memory.
8 Nights 9 Days luxury tour unfolds, the path leads to Pokhara, a charming town that flawlessly epitomizes the vivacity of urban life in Nepal. Whether you opt to explore the enchanting Seti Gorge or delve into the treasures of the Regional Museum, the Pokhara experience promises to be a cherished memory.
Nepal Luxury Tour highlights
Unveil the richness of art, culture, and history in the Kathmandu Valley.
Immerse yourself in the pilgrimage sites of both Buddhism and Hinduism throughout Kathmandu.
Delve into the spiritual significance of Pashupati Nath, Nepal's holiest Hindu temple.
Gain insight into Hindu cremation rituals as you approach the banks of the Bagmati River.
Embark on the Nagarkot to Changu Narayan Panoramic Hiking Trail, passing through Telkot.
Witness the sun's first light caress the Himalayas, including the majestic Mount Everest and other peaks of the eastern range.
Wonder at Changu Narayan, a two-story pagoda-style temple devoted to Lord Vishnu, adorned with ancient sculptures and carvings.
Step into the living museum of Bhaktapur city, a testament to ancient art, featuring exquisite stone and wood carvings, sculptures, monuments, and pagoda-style temples.
Encounter the wonders of wildlife during an enthralling Chitwan Sauraha stay.
Delight in Pokhara's finest offerings, from captivating mountain vistas to serene lakes and enchanting caves.
The best of Luxury City tour package itinerary details
1 Day
Arrival and pre-trip meeting and briefing for Kathmandu valley city tour. 3-4 hours
Your sightseeing trip will just begin from the tourist hub Thamel at 12 Noon. The professional and licensed holder guide will come to pick you up in a private car or Hiace van (depending on the number of tourists).
Kantipur town has a lot of temples and monasteries, gompa, and hill stations. Moreover, the center point of Kathmandu city tour begins from Thamel, tourist downtown of Kathmandu. Visit popular landmarks, historical monuments, the typical ancient stupa, etc on a beautiful day trip around Kathmandu. Today's sightseeing covers the most ancient monuments, hill stations, and Museums in the valley as given below.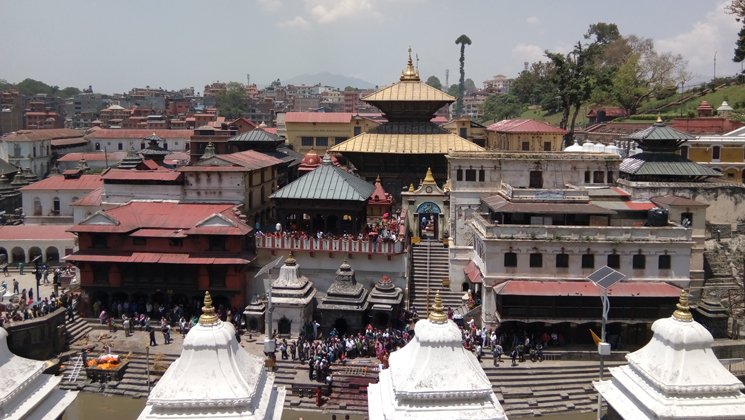 Pashupatinath Temple
Revered as one of the holiest Hindu temple, Pashupatinath stands as a sacred enclave where devotees gather to pay homage to Lord Shiva. Its intricate pagoda-style architecture and spiritual aura make it a profound center of pilgrimage.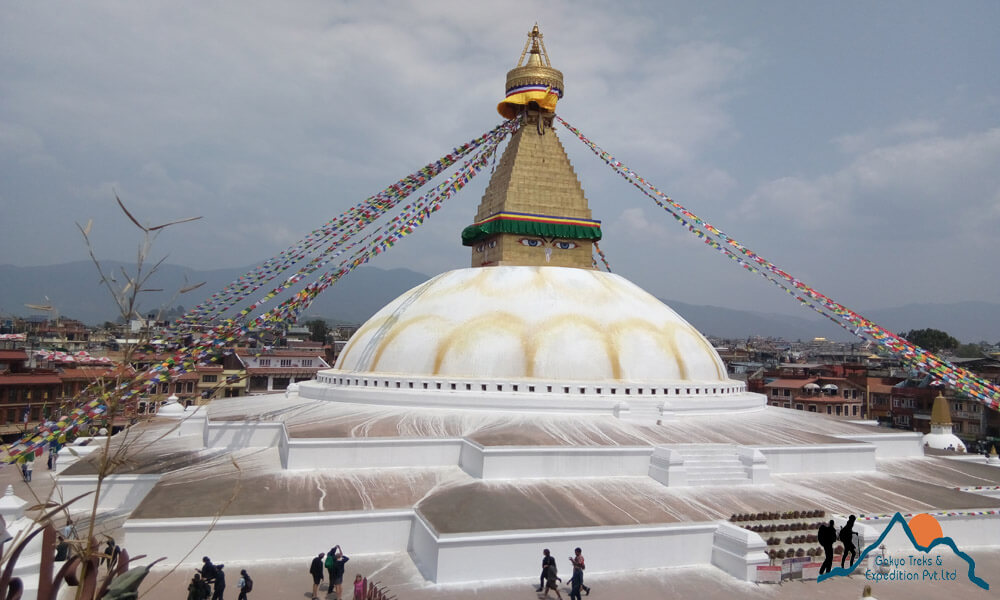 Boudhanath Stupa sightseeing
An iconic symbol of Buddhism, the Boudhanath Stupa's colossal dome and watchful eyes offer solace and enlightenment to all who visit. This vibrant hub is a testament to Nepal's deep-rooted Buddhist heritage. It was recorded in the UNESCO Heritage Monument in 1979.
Basantapur or Kathmandu Durbar Square
The heart of ancient Kathmandu, this square is a living museum of palaces, courtyards, and intricately carved structures. Each edifice narrates stories of dynasties and historic events. Durbar Square in Kathmandu is equally popular as Basantapur Durbar square, a complex of royal residences, years, and sanctuaries worked between the twelfth and eighteenth hundred years. It used to be the place of the old Malla rulers of Kathmandu.
Furthermore, the Hanuman Dhoka Durbar name came from the stone figure of Hanuman set up by King Pratap Malla at the entrance of the royal palace in 1672 AD. Hanuman is a Hindu God, an ardent devotee of Rama, participated in Rama's war against the demon king Ravana. Indeed, the palace was built by King Prithvi Narayan shah in 1770 and is named Basantapur Durbar. Later on, the whole complex is known as Kathmandu Durbar Square.
2 Day
Sunrise from Nagarkot Hill. Visit Changu Narayan Temple and Bhaktapur Royal Palaces, 8-9 hours
Get ready to start early morning and drive to Nagarkot hill station to get the best sunrise view over the Himalayan horizon.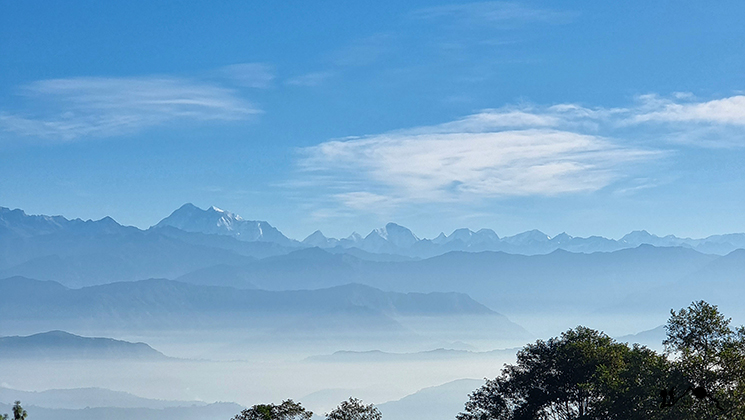 Nagarkot tower situated at an elevation of 2,175m about 32 kilometers far a way from Thamel, Kathmandu. You can see the tallest Mountains like Kanchenjunga, Dhaulagiri, Everest, Xishapangma..etc in a single line. You can see 5 of the world's 10 highest mountains including Mount Everest from a tower as it's a superior place to get sunrise and sunset over the high mountains.
Descend to Telkot to catch a easy hiking route to Changu Narayan Temple, a super easy 2 hours walking trail over the ridgeline. Lord Vishnu main shrine is a pagoda architecture built in 323 AD by King Hari Dutta Verma and is listed in the UNESCO World Heritage Site in Nepal.
Drive further to Bhaktapur Durbar Square to experience the collection of pagoda and shikhara-style shrine grouped around a 55-window palace. In the main entrance gate, Bhaktapur royal palaces are set up with Lion Gate and the Golden Gate. Moreover, the 55-window palace, art gallery, the statue of King Bhupatindra Malla, Pashupati Temple, Sundari chowk, Taleju Temple…etc. Likewise, Nyatapola temple is located in Taumadhi square in Bhaktapur durbar square. This five-storied temple is an excellent piece of architecture. Furthermore, we visit
Adding to the tapestry of marvels is the Nyatapola Temple, a majestic five-strayed edifice situated in the Taumadhi Square of Bhaktapur Durbar Square. Its architectural finesse stands as a testament to human ingenuity.
The venerable Dattatraya Temple , dating back to the 14th century, takes center stage as one of Bhaktapur's oldest landmarks. This temple, a central highlight of the Square, beckons with its historical significance.
Behold the Peacock Window, an artistic gem crafted in the 15th century, gracing the fabric of Bhaktapur, Nepal. Often likened to Nepal's "Mona Lisa," this intricately designed window stands as a treasure of profound value, embodying the essence of the nation's artistry.
As your journey concludes, a visit to the Siddha Pokhari awaits, an artful rectangular pond nestled near Bhaktapur Durbar Square's main gateway. This traditional pond, known for its historical significance, reflects the time-honored customs of Nepal.
3 Day
Buddha Air Mountain Flight (1 Hour). Patan Day Tour with Bungamati & Khokana. 5-6 hours
Get ready with your light day pack and proceed to the Kathmandu airport domestic terminal. This Mount Everest Sightseeing flight tour is the best way to view amazing Mountain vista in a short duration without hiking from Kathmandu. Tourists can explore the tallest mountains taking roughly one hour Everest Mountain flight and return to the hotel for breakfast.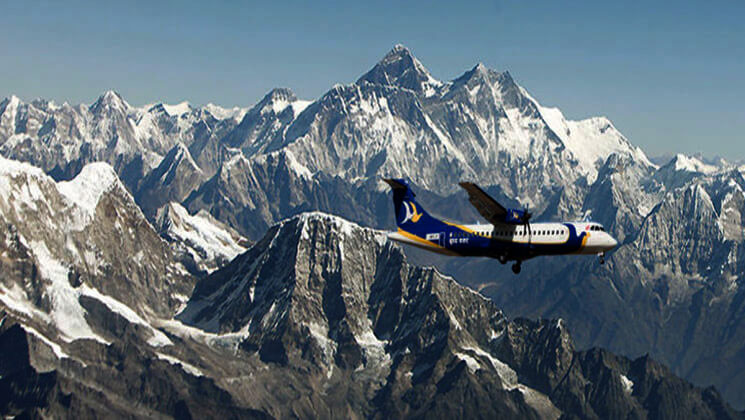 Classical medieval city Patan offers many things to do. Patan Durbar Square, Krishna Mandir, Mahaboudha Temple, Hiranya Verna Mahavihar (Golden Temple), Kumbheshwor Jagatnarayan Temple, Rudra Varna Mahavihar… etc are the prime things to see on Patan palace premises.
Moreover, Bungmati and Khokana village is rich in Newari arts and sculpture with lots of masterpiece decorations carved in stones, metals, and wood sculpture..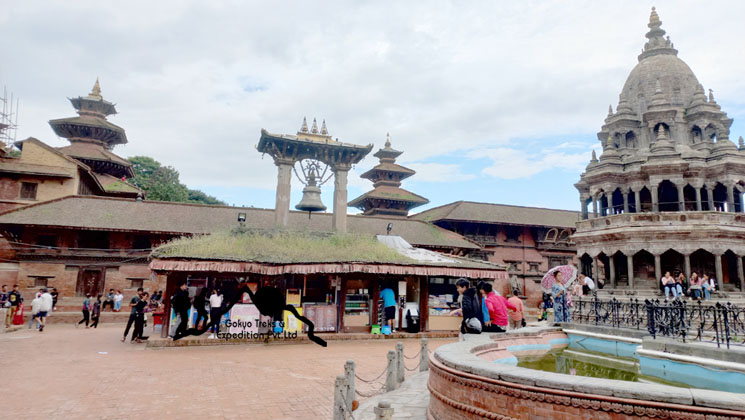 4 Day
Fly to Bharatpur Airport, Chitwan (30 Minute). Transfer to Barahi Jungle Lodge, 1 hour drive.
After breakfast in the hotel, we drop you at the Tribhuvan International Airport (TIA) in Kathmandu for your flight to Bharatpur Airport (BHR) either with Yeti Air or Buddha Air (depends upon the availability).
Bharatpur Airport is a domestic airport located in Chitwan district of Nepal. It serves as a gateway to the popular Chitwan National Park and surrounding areas. The airport provides connections to Kathmandu and other major cities within Nepal through various domestic airlines. Its proximity to Chitwan's wildlife and natural attractions makes it a convenient entry point for travelers seeking to explore the region's diverse ecosystem and wildlife.
Airport representative of Barahi Jungle lodge, Meghauli will pick you up and take you to their lodge. From Bharatpur Airport to Barahi jungle lodge is about 30 kilo meters far a way, takes an hour by car/jeep. Get refreshed with a welcome drink and brief you about its facilities and safari activities. After being given your programs, an introduction to your room and lunch follows.
Cultural Tour (visit Tharu Village), Tourist Visitor Center, and riverside sunset view. Likewise, we serve super delicious Dinner and visit Tharu cultural activities including stick dance. Return and sleep at Lodge.
5 Day
Wildlife activities day tour in Chitwan, Meghauli.
Wake up call for Breakfast, Canoeing ride, and on return with a short jungle walk and Elephant breeding center visit. Lunch will serve at the hotel and proceed for a Jungle drive instead of an Elephant back safari. We respect the animals therefore, we don't use Elephant back safari in Chitwan National Park. In addition, Dinner in the resort and sleep.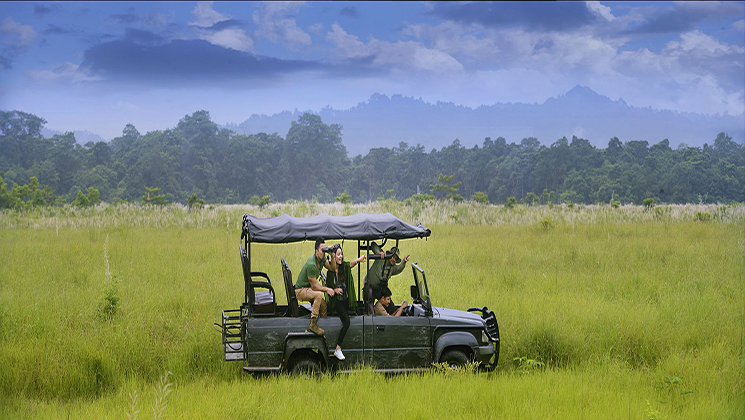 6 DayFly to Pokhara City (30 Minutes). Transfer to Hotel Barahi, Lakeside.
Roughly wake up at 6:00 am for Tea/coffee and short excursion for Bird watching. Return to the hotel for a delicious Breakfast and pack your things to proceed to drop you at Bharatpur Airport to fly to Pokhara City.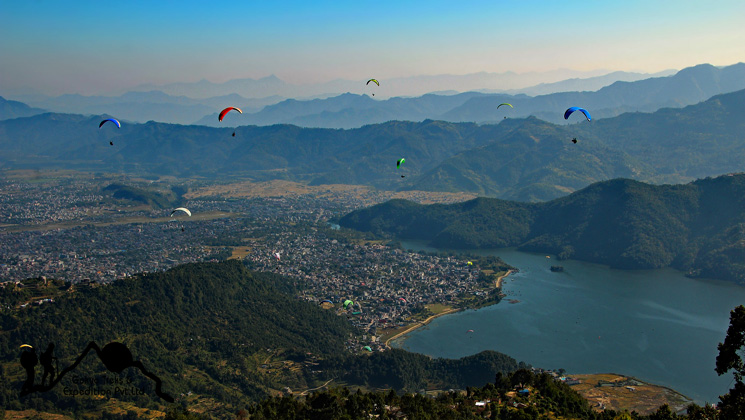 Traveler's can reach at Pokhara by a private car, takes five hours. Pokhara is a majestic town with an exotic destination with fabulous scenery of the surrounding landscapes, lakes, and the close view of Annapurna summits. Mount Manaslu stands at 8,163m and Mt. Machhapuchare 'The Fish Tail' are also seen from Pokhara Phewa lakeside. If you have a time and wish, make a short walk to explore lakeside markets and delightful restaurants.
7 Day
Full Day Tour in Pokhara. 6-7 hours
You will visit several landmarks in Pokhara such as driving to Sarangkot viewpoint from where you will view the outstanding mountains range ie. Mt. Annapurna (8,091 m), Mt. Dhaulagiri (8,167 m), Mt. Machhapuchhre (6,993 m), etc. Likewise, a visit to Davi's Falls, Gupteshwor Cave, Tibetan refugee camp, Pumdikot Shiva Temple and World Peace Stupa are the prime attractions during the city tour. Traveler's can also hike to World Peace Pagoda or visit Lord Shiva's statue on Pumdikot.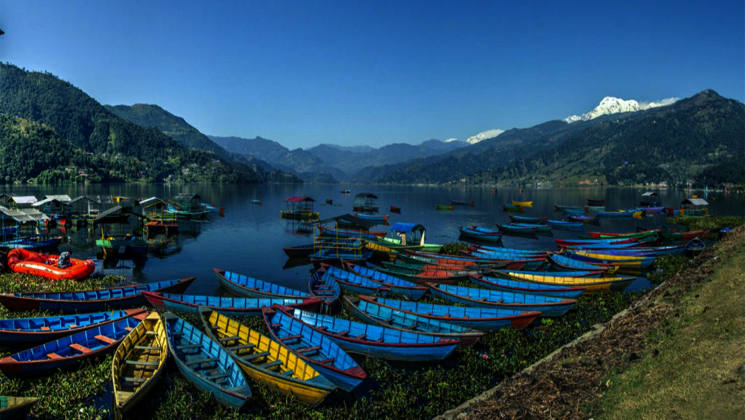 8 Day
Fly out to Kathmandu (25 minutes). Buy souvenirs.
After a super delicious breakfast, proceed to drive to Pokhra International Airport for fly to Kathmandu domestic terminal. Passanger can see an amazing mountains such as Annapurna ranges, Langtang, Maanslu, fishtail, Dhaulagiri, Ganesh Himal including several other high mountains from teh aircraft window.
Landing in Kathmandu, transfer to hotel for rest. If you wish, you can visit Thamel or oldest markets of Kthmandu to buy souvenirs for your friends and families.
9 Day
Transfer to Kathmandu International Airport. 30 Minutes
Today as per your international flight time, keep your confirmed air ticket, and your passport handy. Our Staff will transfer you to the airport for your final departure from this amazing country, Nepal.
Best time for Luxury tour packages
Generally, bad weather does not affect your travel to visit different cities in Nepal. You can visit the heritage sites at any time during the year but going to the Nagarkot hill station requires good weather to see Mountain's vista. Nepal welcomes beautiful clear skies, blue skies and sunny, fresh air, and incredible views.
January, February, March, April, May, September, October, November, and December are perfect months to discover the town. They are the best months to visit several sites tours as dry days make city tours easier and offer good visibility.
Likewise, you can also tour on monsoon days but whether often gets cloudy and rains, therefore, we recommend you to go with a raincoat or umbrella.
Nepal Luxury Tour Cost?
Nepal and its multiple city tour package cost depends upon the group size you are traveling to and the means of transportation you choose en route. The fixed departure cost is shared on the basis of your travel group size.
Additionally, the solo tours cost a little bit more expensive rather group travel in terms of private guides and transportation. Have in mind that the tour guide cost and the vehicle cost are going to share by the number of a person you are traveling together for tours.
8 nights 9 days tours include Chitwan, Pokhara, Kathmandu valley (Patan, Bhaktapur, and Kathmandu city) itself. To cover the best places, you need a minimum of 8 to 9 full-day tours and a private car transportation cost depends upon the places you go.
What's Included in the Price
Airport transfer with an air-conditioned vehicle with fuel and driver as per the above plan.
4 Nights Double Bed room deluxe accommodation in a 5 Star Hotel in Kathmandu.
2 Nights Double Bed room deluxe accommodation in a Barahi Jungle resort in Chitwan with Breakfast serve with tea/coffee.
2 Nights Double Bed room accommodation in a Barahi Hotel in Pokhara with Breakfast.
Kathmandu airport transfer with a private car on Mountain Flight tour.
Ground transportation in a comfortable private vehicle for 8 nights 9 days luxury package tours.
Mountain flight in Nepal to experience the tallest Himalayas Including the Mountain Everest.
Kathmandu – Bharatpur – Pokhara – Kathmandu flights as per written plan.
Kathmandu and Pokhara City touring spots as per written plan.
World Heritage sites entrance fees : Kathmandu – Chitwan and Pokhara.
Certified English-speaking tour guide for Luxury tours in Nepal.
A bottle of mineral water while on a long day driving.
T-shirt and Tour Completion Certificate as a gift from the company side.
All government TAX/VAT & Gokyo Treks Agency service charges.
What's not includes in the Price
Your Lunch and dinner (cost about US$ 20 to US$ 25 per meal depending upon what and where you prefer to eat).
Extra activities and transportation.
Personal donation and Tip for tour Guide.
Departure & Return Departure Point:
Have in mind that we pick up all the travelers from inside the ring road such as your location in Thamel, Lazimpat, Darbar Marg, etc.
What To Expect
Experience Nepal through a captivating 8-night, 9-day tour. Begin in Kathmandu, the capital, on a luxury journey. Explore ancient art, culture, and crafts at Patan Durbar Square, then glimpse Buddhist culture at Swyambhunath and Boudhanath Stupas. Discover the revered Pashupatinath Temple.
Embark on thrilling adventures exploring Chitwan wildlife safari tour, Mountain Flight. In Pokhara, relish lavish hospitality, mountain views, lakes, cuisine, and adventure, cementing its status as a prime destination for thrill-seekers.
Additional Information (TIPS AND TRICKS)
Confirmation will be received at the time of booking
wheelchair not accessible on the entire tour
A maximum of 25 people per booking
Physically and mentally okay travelers are welcome to join this tour.
It's a private tour activity.
Cancellation Policy
You can cancel up to 45 days in advance of the experience for a full refund. If you cancel less than 10 or less days time, will charged a full amount of money. And also no show will be charged the full amount of money as per the booking made for the number of tourist.
Notes for Nepal's Luxury Tour visitors
Nepal's Luxury tour package itinerary is subject to change due to a Travel conditions. Be aware of any required vaccinations or health precautions before traveling to Nepal. It's advisable to have comprehensive travel insurance covering medical emergencies, trip cancellations, and delays.
Likewise, respect the local customs, traditions, and etiquette when interacting with locals and visiting religious sites. Nepal's weather can vary, so pack accordingly for the specific season during your visit.
If there are optional activities not included in the package, decide beforehand to make necessary arrangements or ask us while you are in Nepal to make arrangement. However, appreciate feedback to improve their services.
What makes the Luxury tour package special?
Nepal's luxury tour packages are truly special due to the unique blend of breathtaking natural beauty, rich cultural experiences, and unparalleled hospitality. From the majestic Himalayan peaks, including Mount Everest, to lush valleys and serene lakes, Nepal offers a stunning backdrop for a luxury escape.
These packages often include exclusive accommodations that allow you to immerse yourself in the local culture while enjoying world-class comforts. Moreover, personalized itineraries let you explore ancient temples, traditional markets, and engage with local communities, providing a deep and meaningful travel experience.
Nepal's luxury tours combine adventure, relaxation, and cultural exploration, making them an exceptional and unforgettable journey. Gokyo Treks and Expedition believe in quality services. Your safety and satisfaction is our concern. We are a team of professionals and experienced and licensed local guides who know the destination better.
Luxury Tour Package Review
There are no reviews yet. Be the first one to write one.
To book Nepal Luxury tour package, send to us your inquiry to get the best deal.
US$
| | |
| --- | --- |
| No. of people | Price Per Person |
| 1 | USD |
| 2 | USD |
| 3 | USD |
| 4 - 6 | USD |
| 7 - 9 | USD |
| 10 + | USD |
Book Now
Customize Trip
Cost & Departures
Your Trip Your Style!
ITINERARY, COST, DEPARTURES, will adjusted according to your GROUP SIZE NEED TIME
Book with Confidence
Local Guides Company.
18 Years in Business.
Lowest Price Guaranteed.
100% Customizable Trips
Excellent Customer Service
Hassle Free Booking.
90 % Repeated customers
Highly Recommended agency
Private/group tour options