Singapore Travel
Singapore is one of the most beautiful country in Asia visited several travelers every year. Of course, Singapore travel is expensive comparing other countries in South East Asia. Because of the fastest developing country especially leading the world's driving financial focuses on transportation and banking.
The country seems to be located at an island, the whole country is just 721.5 square kilometers. Singapore itself is the capital city of the country, and the roughly 5.612 million population are inhibiting.
The British have controlled Singapore over the years and the country was independent in 1965 after the big revolution.
Exploring Singapore is depending upon the length of your time. It's worth to visit Singapore to explore its artificial and cultural heritage like Thailand, Vietnam, Cambodia, Myanmar or extremely some other spot in Southeast Asia.
Singapore travel is always a great inspiration and must-visit country for the people to see about fastest-growing development. Not only this but also the travelers can sightseeing singapore to know about the most highlights while on their short staying because the Singapore travel cost is higher comparing other Asian countries.
Get your Guide for travel to singapore vaccinations either with family or traveling to singapore alone, is just a matter of accommodation and transportation. Many travelers ask what can you see in one week in Singapore or how many days Singapore is worth to visit?.
Is Singapore cheap travel?
As we returned to Nepal, Many of our friends' relatives ask is singapore cheap travel?. Naturally not, we experience visiting Singapore is the best but it could be cheaper rather than usual if you have a group tour. Traveling within a group tour, you will get a better deal in Hotel and the transportation cost will share within the group member.
Prepare a shortlist of singapore travel places googling travel map before you go. It saves your time or hire a singapore travel guide for your day tour. He will explain a lot of things to do near you. Write to us if you are going there, we help you with several things to know when traveling to Singapore at low cost.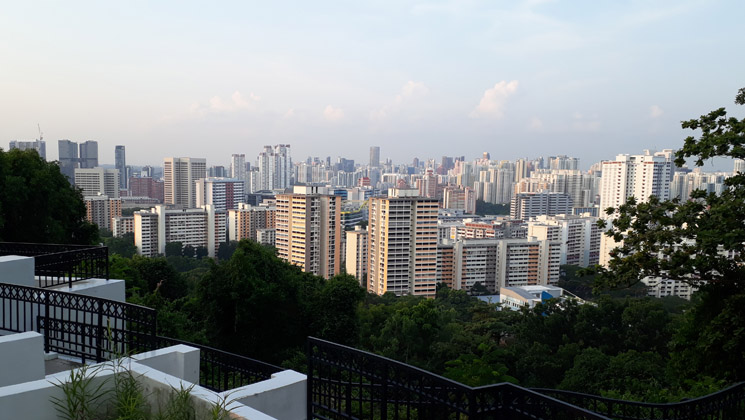 Do you need a visa to travel to Singapore?
Yes, to visit Singapore, everyone should obtain Singapore travel visa and that you will get in Singapore airport on arrival easily. Basically, U.S. citizens do not need to apply for a Singapore visa. Many other country including US Citizens, must show proof of onward travel itinerary, including a valid entry visa and travel itinerary for your next destination if required, along with a passport valid for at least six months and proof of enough money for your stay.
What is the best month to visit Singapore?
Although Singapore is, for the most part, a year-round destination, the months of February to April fall within Singapore's dry season and experience (a least a tad) less rainfall than other times of the year. In other months, its hot and humid but overall, the best time to go to Singapore is between February and April.
How to reach Singapore?
If you are travelling from NEPAL, you can choose either Singapore Airlines or Thai Airways for reliable and trusted service landing at Singapore Changi Airport. Malindo air is a budget airlines and traveling with Malindo saves your expenses also operates regular flights to changi airport. However, If you want to travel to Singapore by train, there are two available options with two lines running between Singapore and Malaysia. First-line serves Kuala Lumpur and Johor Bahru where one can change for Bangkok (Thailand). Total of three trains run on this line.
Visit UNESCO World Heritage site on Singapore Travel
Singapore Botanic Gardens comprise of 52 hectares of nurseries and woods. The fundamental fascination is the National Orchid Garden, which is Inhabitants of roughly about 1,000 types of orchids. There is additionally a rainforest, a ginger nursery, and different streams and cascades to investigate. The Botanic Gardens are Singapore's first UNESCO World Heritage site. It's open every day from 5am-12am, and affirmation is free.
What to see in a day tour in Singapore?.
The town experience tour showcases the contrast between old and new as well as the blend of east and west. Experience the history, culture and lifestyles of multi-racial Singapore is an exciting heart. Furthermore, You will pass driving colonial territory for a view of Padang, the walk theater on the bay of Merlion – a legendary beast, Singapore renowned tourism symbol half lion and half fish. You can boat on the river paying about $25 SGD for about 40-minute ride along the bay.
Besides that, visit the China town and the gem factory where you can admire the best of Asian craftsmanship. See the old parliament, new parliament while on driving from the bus window and also visit the Raffles landing place.
In the afternoon, drive further to Cable car station. A cable car ride and take pleasure in and out of this world experience admits Singapore's skyline. The new cable car's cabin interior is extra spacious with the large panoramic windows that offer spectacular 360 – degree bird-eye views of the Singapore city, harbor sea, and Santosa island.
Lastly enjoy "wings of times" a new $4 million spectacle that will take you to a fantasy world of fun style with 10 tones of special consequences to boot featuring a live vivacious actor interacting with a cheeky monkey called kiki and five creative musical scores, it is definitely a musical and visual extravaganza not to miss.
Moreover, take a free walking tour – Companies like Singapore Footprints offer free tours around the city, These are a great way to explore and learn about the culture, history, and architecture of Singapore.
Where to eat?
Actually, you can find various meals depending upon the budget you have. If you are travelling within a tight budget, go and eat in Little India. It is a very well-known area where you can find super delicious Indian and Nepali foods on your own choices.
Search out nearby top choices like alu prata roti (flapjacks) and the tarik ("pulled" tea). Ensure you eat at the goliath cafeteria eateries and don't be reluctant to eat with your hands!
What to choose for cheap transfer?
We recommend you to take public transit because driving by private car is expensive. Travel on public transport is just $10 to $12 SGD ($7-8 USD) per day for tourists with a Singapore Tourist Pass. This will get you unlimited rides on a number of buses and trains.
Supply drinking water
The tap water you get is perfectly fine to drink, so avoid buying water and just refill your bottle. It will save you money and it's better for the environment. So, avoid buying bottled water on your stay in Singapore.
Bio: Ammar Raj Guni
is a travel writer, licensed trekking, tour and mountain guide in Nepal. He is also a tour operator leading Gokyo Treks & Expedition Pvt Ltd, based in Kathmandu, Nepal.
---