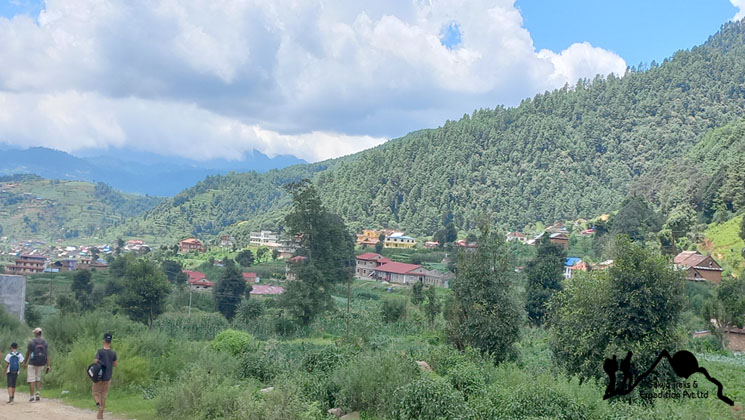 Chitlang Village Tour Summary
Hike duration: 2 Days 1 Night
Hike Difficulty: Easy Grades
Top Altitude: 2,322 meters / 7,618 feet
Group Size: 1 – 14 People
Best time to hike: All months best (except monsoon months)
Transportation: Car/Jeep
The Chitlang village tour is one of the top hikes near Kathmandu possible to explore in 2 days. Chitlang is a village located in Thaha Municipality of Makwanpur District, Bagmati Province, Nepal. It's an ancient settlement of Newar, Tamang, and Brahmin cultures. Inscriptions dating back to the Lichchavi era were found there.
According to the inscription, Amshubarma had given the land to shepherds and established a settlement for shepherds in Toukhel, Nhulgaun, and Kunchhal of Chitlang. Some historians believe that these people, called Gopalis are the descendants of rulers of the Gopal era.
A journey to Chitlang is a picturesque village that could be the best refreshment destination to escape your monotonous usual life. Both domestic and international tourists can relax your mind and soul with nature by staying in the Chitlang village resort or organic resort. It comprises delightful scenes, remarkable landscapes, and dense green forests where hiking is the best option to explore this splendid Chitlang and Kulekhani Tour.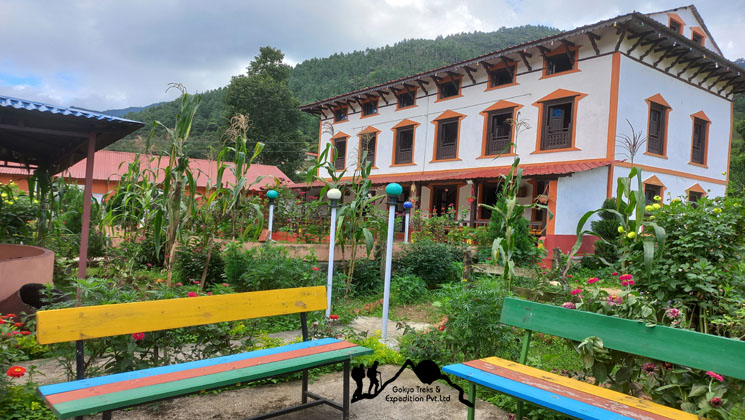 Travelers can also experience walking across the temples, and Chaityas and follow the trail to Markhu village getting in touch with a typical Newari culture and lifestyle.
Best of Chitlang village and Kulekhani tour highlights
Varieties of the multiple mountains view from Chandragiri Hills.
See the best view of Mt. Annapurna Range, Mount Manaslu, Ganesh Himal, and Langtang Dorje Lakpa, and Gaurishankar mountains ranges via Deurali pass.
Chitlang village is surrounded by natural splendor and characteristics that are unique to the village.
Chitlang is famous for organic products like peach farming, radish, cabbage, Cauliflower, chilly, and especially Goat cheese.
Hike to Indrasarovar Lake passing through the Rhododendron forest and sheep farm.
Chitlang village tour package itinerary details
01 Day
Drive to Chandragiri Hill Base Camp with a private taxi. And trek to Chitlang village, 3 hours.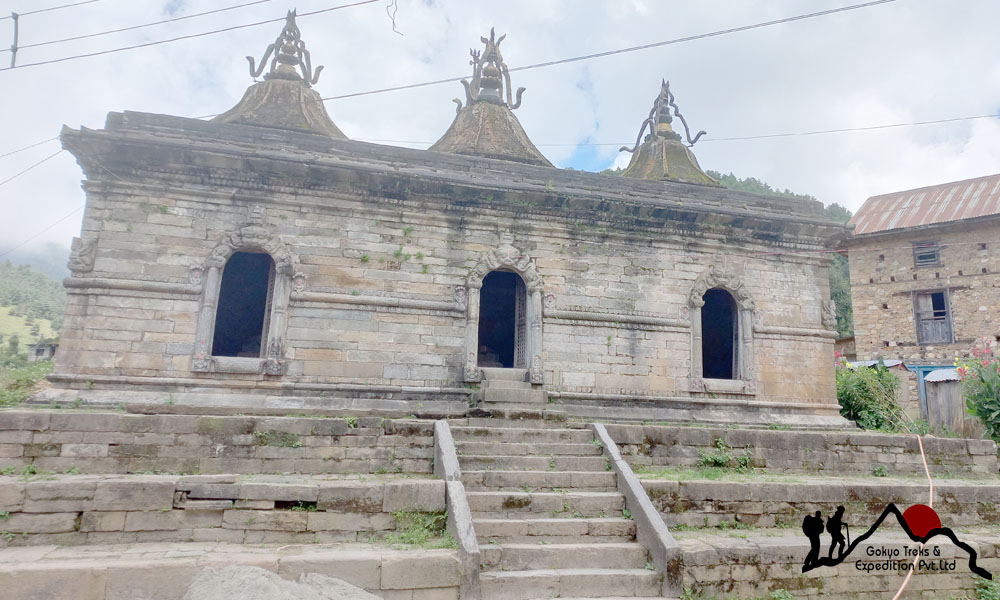 After breakfast, we drive in a private car/taxi to Chandragiri near the cable car station at Chandragiri Hills. We start the Chandragiri hike at 8 AM from Chandragiri foothills to Chandragiri hilltop (2,729m) takes about two hours. Deurali pass at Chandragiri hills full of natural greenery as it has a lush sub-tropical forest with verities of flora and fauna.
Traveler's can see east to the west including Mt. Gauri shanker, Dorje Lakpa, Langtang mountain range, Manaslu, Ganesh Himal, Kanchenjunga, Makalu, Mt. Everest..etc. Likewise, another 1 hour hike through the lush jungle walk, we reach Chitlang village resorts.
Chitlang is an ancient Newari village that still has lots of proof like ancient temples, rest houses artistically made, stone water taps, etc., which proves it was a civilized society in ancient times. Historical sites like Pauwa, Saat Dhara (seven water taps), Shiwalaya, and some other archeological monuments present you with more pleasure during your staying in Chitlang village.
02 Day
From Chitlang to Markhu Trek, 9.65 kilometers, 5-6 hours trek.
We have breakfast and start our hike to Markhu passing several scenic villages including sheep and goat farming. It's about 9.65 kilometers to reach Kulekhani, as it has the biggest artificial Lake (dam) in Nepal made to produce hydroelectricity. Kule Khani Dam is also popular as a Indrasarobar (Sarovar means lake).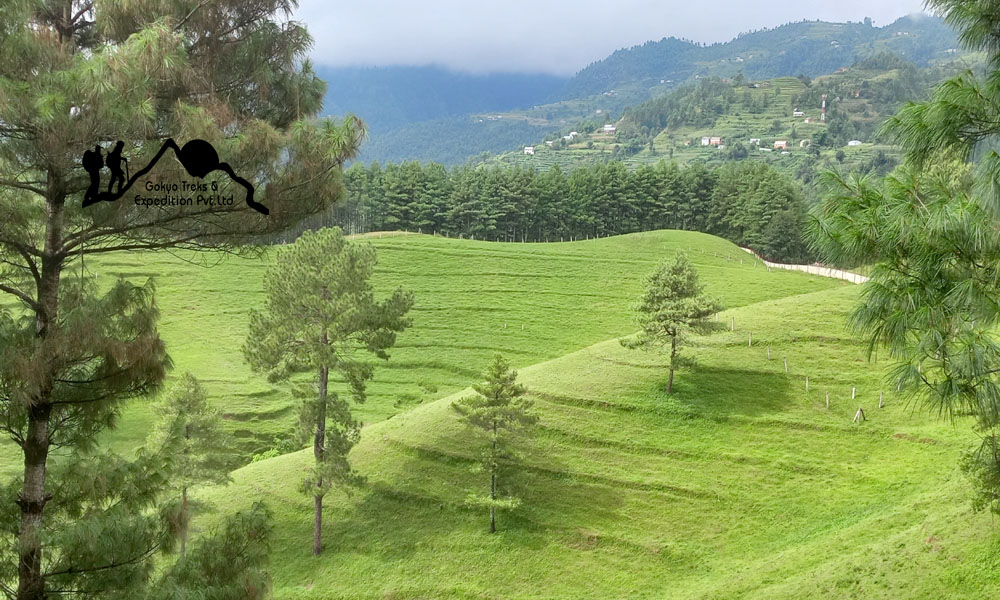 Enjoy boating on the lake, and lunch, we drive back to Kathmandu passing through Dakshinkali Temple and a Buddhist monastery in Pharping. Take a look at the temple and monastery if you prefer otherwise, and continue to drive back to Kathmandu town. Free time to exploring around for Shopping or rest day. Trip finish
How much is the Chitlang village tour cost?
The Chitlang and Kulekhani hiking tour package cost depends upon the group size you are traveling to and the means of transportation you choose. Fixed departure cost is shared on the basis of your travel group size. However, traveling solo tour costs a little bit more expensive rather group travel in terms of private guide and transportation. Have in mind that the tour guide cost and the vehicle cost are going to share by the number of a person you are traveling together with.
What's Included in the Price
Pickup from your hotel and drop you at Chandragiri cable car station.
1 set Breakfast, 2 Lunch, and 1 Dinner [main course] serve with Tea/coffee as per travel plan.
A Private Car transportation from Kulekhani to Kathmandu on return.
Single night double bedroom accommodation with a private Toilet in Chitlang village resort.
Experienced English-speaking tour guide for 1 night 2 days tour
Fresh Fruits as a dessert after Dinner.
All government Taxes/VAT and Gokyo Treks Agency service charges.
What's not-includes in the Price
A private Jeep transfer during the entire journey.
Boat tour cost on Kulekhani Lake – Indra Sarovar permit fees.
Gratuities for guide and driver [Tip is a culture, so they expect highly].
Departure and Return Departure Point:
Have in mind that we pick up all the travelers from inside the ring road such as your location in Thamel, Lazimpat, Darbar Marg, etc.
What To expect?
This is all about hiking into the rural village and purely walking into nature. See the highest peaks such as Annapurna, and Manaslu, and get to explore Chitlang village and Kulekhani Indra Sarovar Lake.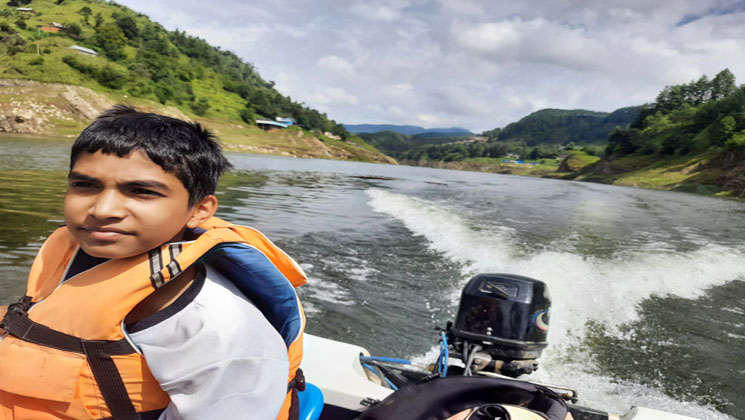 Markhu (boating place)
Markhu is a little town at the highest point of the Kulekhani supply popular for fishing and boating. It is a wonderfully serene spot and is the biggest human-made lake in Nepal for the Kulekhani Hydropower project.
Sheep farm
Sheep farm and goat farm is most popular here. You can get a cheese factory in Chitlang. Another key attraction point is Sheep farming, where you can find lovely doom-shaped hill locks with green pasture land about 21 minutes from Chitlang homestays.
Markhu Trekking, 3 hours
Markhu is a small settlement where you can find various castes of people's living together. It's about 7km far from Kulekhani and a 9.65 km hike from Chitlang village. Mainly chitlang to Markhu is very famous for trekking or hiking passing through amazing landscapes. Fresh fish curry or friend fish is super delicious and boating on the lake is another activity that you can't miss.
Kulekhani Hydro power
Kulekhani is well known for fishing, climbing, journeying, and sailing. The serene lake, drifting in here will most likely make you go gaga for nature. In addition, Tourists can also reach those places by motorbike or jeep privately if they prefer to go by bike instead of on hikes.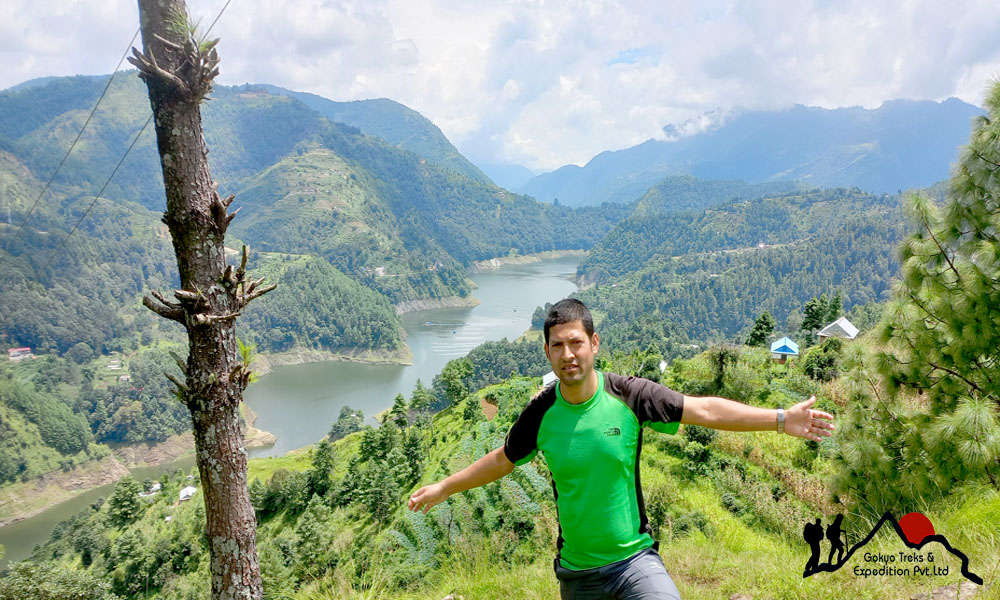 Additional Information (TIPS AND TRICKS)
Confirmation will be received at the time of booking
a wheelchair is not accessible entire the tours
A maximum of 25 people per booking
Travelers with back pain are okay but not recommended for pregnant, and very old travelers.
It's a private tour/activity.
Cancellation Policy
You can cancel up to 48 hours in advance of the experience for a full refund. For a full refund, you must cancel at least 48 hours before the experience's start time. If you cancel less than 48 hours before the experience's start time, the amount you paid will not be refunded.
Any changes made less than 48 hours before the experience's start time will not be accepted. Cut-off times are based on the experience's local time.
Notes for Chitlang village Tour Travelers:
Chitlang, a famous tourist destination located in the Thaha municipality of Makwanpur district, is 28 km far from Kathmandu. Traveling by private vehicle takes about 2 hours, you can reach this beautiful place and enjoy nature.
The above-mentioned Chitlang village hiking travel itinerary is subject to change due to a condition and the months you travel to. Likewise, taking a comfortable private vehicle Car transfer to Chitlang village and Kulekhani Lake back to your hotel in Thamel cost rapidly change on the given package. Covid-19 travel protocol might affect your travel plan, so please let us know on time if there are any changes that might occur.
"What makes Chitlang village tour special?"
Travelers who hike to Chitlang village tend to party with a campfire and stay up all night. Chitlang is popular among local tourists on weekends, therefore, visiting Chitlang on weekends it's very crowded. On Fridays and Saturdays, it's much louder and may not be as relaxing. I would recommend people plan their trips accordingly.
This walk is almost entirely uphill to Chandragiri and the remaining part of the hike is downhill or flat. Even at a slow pace, you can make it in 3 to 4 hours. Most of the hike is very easy to navigate. We at Gokyo Treks and Expedition believe in quality services. We are a team of professional, experienced, and licensed local guides who know the destination much better than others.
Chitlang Village Tour Traveller's Review
There are no reviews yet. Be the first one to write one.
Fill properly the given form to book a Chitlang tour and holiday package.
From US$ 182
2% Off
US$ 115
| | |
| --- | --- |
| No. of people | Price Per Person |
| 1 | USD 178 |
| 2 | USD 115 |
| 3 | USD 110 |
| 4 - 6 | USD 99 |
| 7 - 9 | USD 80 |
| 10 + | USD 60 |
Book Now
Customize Trip
Cost & Departures
Your Trip Your Style!
ITINERARY, COST, DEPARTURES, will adjusted according to your GROUP SIZE NEED TIME
Book with Confidence
Local Guides Company.
18 Years in Business.
Lowest Price Guaranteed.
100% Customizable Trips
Excellent Customer Service
Hassle Free Booking.
90 % Repeated customers
Highly Recommended agency
Private/group tour options