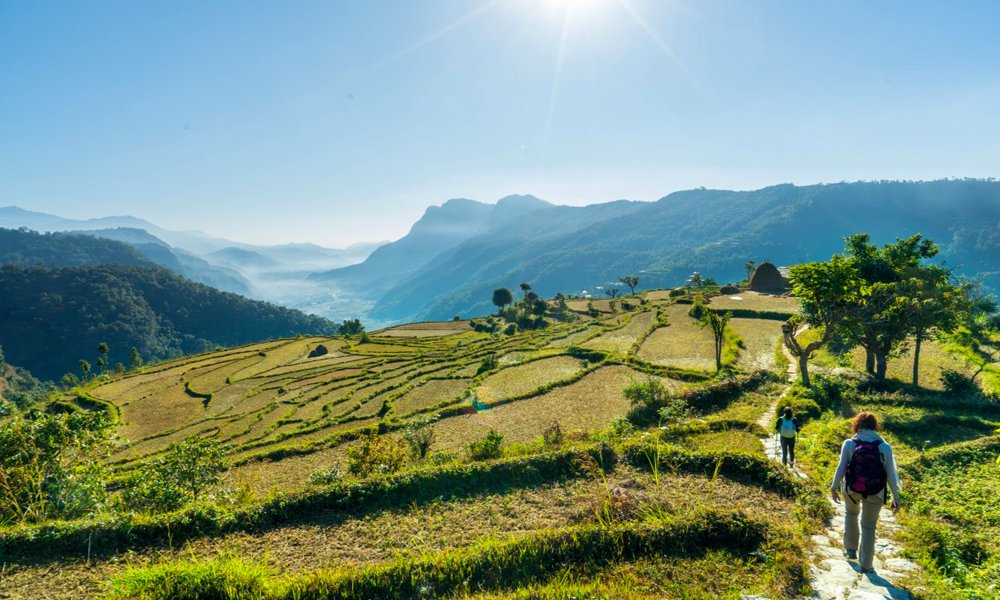 Multi day tour in Nepal is very popular for tourist activities to visit natural and cultural heritage. Around 70% Nepal visitors choose multi-adventure tours. Multi-day tours are categorized from soft adventure to Extreme adventure tours in Nepal.
Multi things to do in Nepal is designed for those without any experience of Trekking before and those who have little time to experience the mountains of majestic Himalayas. Each program provides a great opportunity to experience Nepalese villages, landscapes, people their cultures.
Furthermore, there are many tours in Nepal, categorize under the soft adventure trek tours in the Himalayas. Most of them are multiple-day tours. Experience culture, nature, and adventure from multi-day tours in Nepal is an idea to explore different places within a few days. Make a shortlist of multi-day hike packing lists before your trip departure.
For beginner trekkers, the thought of the Himalayas can sometimes seem a little daunting. Snow-capped mountains and men with snow-crusted beards are common images that spring to mind when we think of the rocky mountain region. There are also some isolated treks in Annapurna, Langtang, and Everest hike possible to explore within a week's time. Moreover, you can visit that less crowded trek in Nepal at any time of the year you want. Trek to Annapurna and Langtang has easy access, hotels in the hills are plentiful, and treks here offer good scenery of both lowland villages and high mountains.
Are there enough multi-day tours in Nepal Himalayas?
There are about four hundred destinations in Nepal for multi-day tours. You can visit either Kathmandu or Pokhara city on your day tour but also you can extend your trip for more days. We highly recommend Himalayan tours Take a look at these multi-day tours. Join us on a journey into the depths and see fascinating nature. You will encounter our beautiful lakes, ancient caves, monuments, tallest Mountains, great waterfalls, landscapes…et. Our multi-day tours are spread all over Nepal and are organized by our experienced staff. When joining these escorted tours there is no need to worry about coordinating different hotels, tours, and transfers.
In addition, there are literally hundreds of easy trek routes in Nepal Himalayas and many of these are short, easy, and spectacular. Therefore, we have put together a list below of our favorite easy treks in Nepal that any novice-all age hiker will be able to complete. So, use our company Gokyo trek to design your ultimate travel experience, and receive hand-made trips built by the team of experts local Guides.