Private Tour and travel information.
Nepal is a travelers hub and is the best destination that has truly marked memories for a lifetime. Travel through the varied landscapes, be totally shocked by the Himalayan sights, and meet the lovely locals in this country unlike any other.
A private visit is a scheduled run only for yourself as well as your family or companions. On a private outing, everyone you travel with will be someone you know. Private visits are more adaptable with regards to your bunch of tourist members, travel dates, and what your excursion incorporates.
A private local area expert isn't only your vacation guide but he could be your new assigned companion who to causes you to feel the energy and environment of your journey objective. The individual visit is a complex of various traveler benefits that we offer one client and a gathering of vacationers.
Regularly separated from the fundamental administrations, they give extra ones, for instance, individual aides or vehicles with an individual driver. Get the family, your companions, or essentially those you share a typical interest with (think sports groups, local groups, or Pilgrimage tour members) and plan your own private experience together.
We're here to help, with a large group of our top-of-the-line visit agendas accessible for you to appreciate secretly. We have a lot of extraordinary tour itineraries set up as of now, however on the off chance that you like to make your own schedule without any preparation, dread not, we'll make a schedule that is ideally suited for you.
Private Tour with Gokyo Treks Agency
We are pros at getting sorted out occasions and have a developing private trip schedule in two ways:-
The principal choice is off oneself travel. You are welcome to pick any of our pre-bundled Signature bunch visits and we can offer this occasion, carefully according to the tour schedule for your private gathering.
Or on the other hand, assuming you extravagant something more explicit, why not utilize our Tailor-made Travel administration? On the off chance that you have as of now assembled a schedule or would like some assistance arranging your vacation, we are here to help! Underneath you will track down additional subtleties for every one of these two styles of movement.
Private travel for performances, couples, families, or a little gathering of companions. Pick any of our listed tours and we can work this excursion solely for you. You should pick one of the flight dates recorded for the occasion and know that an enhancement on top of the visit cost might apply. The occasion will be actually portrayed on our visit Nepal tour with the exemption that we incorporate the administrations of neighborhood guides at each port of call.
If you have a private group of 10 or 10+ Tourists, if it's not too much trouble, pick one of the flight dates to Nepal recorded for the occasion and the expense of the occasion will be precise according to the maximum displayed in the recorded visit package. Also, we incorporate the administration of a private accompanying local area expert from beginning to end.
To begin, here is a portion of our most well-known visit agendas for families, and the little private tour. They are Seven World Heritage Day Tour in Kathmandu Valley, Mount Everest scenic tour by Plane, Kathmandu sightseeing, Nagarkot Sunrise Tour and Changu Narayan Hike, Everest Base Camp Helicopter tour with landing flight-sharing from Kathmandu. Likewise, Half day cooking class in Thamel, Chandragiri Hill tour, Bhaktapur, Dhulikhel and Panauti Tour, Paragliding tour, Kirtipur Chobhar and Dakshinkali Temple and Pharping Tour , Kirtipur Bungmati and Khokana Tour…etc, 2 Nights 3 days Wildlife Jungle Safari tour in Chitwan….etc.
If sorting out a multi-generational family occasion you may likewise need to check our Family visits, which are impeccably paced for the youthful… and the youthful on a basic level.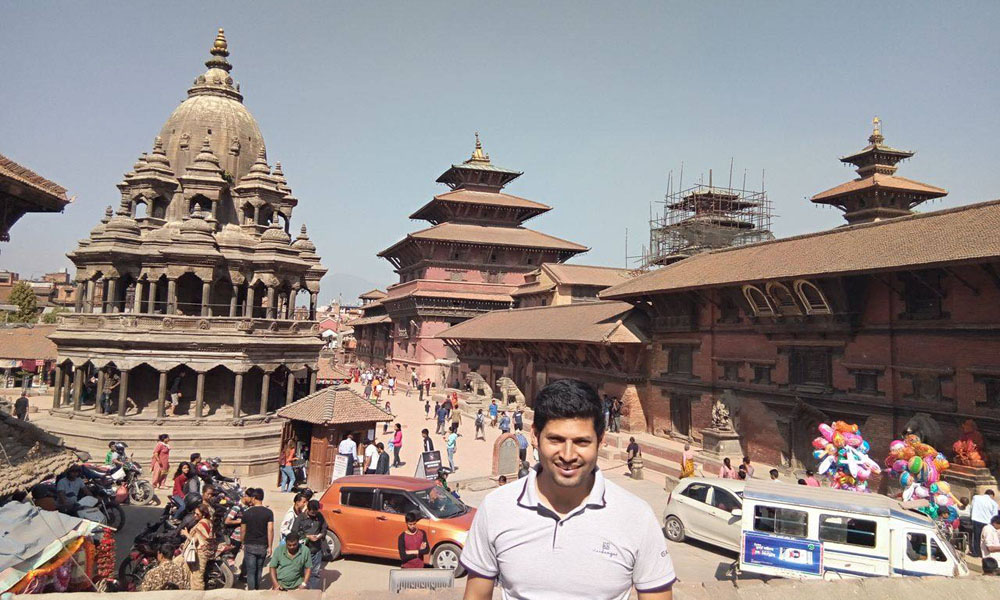 We can make your own tailor-made private tours in view of where you need to go and incorporate your favored exercises with your decision of convenience and add additional items.
Besides that, planning a private tour with a private tour guide in Nepal is very easy. Our travel guides are expert-trained and certified by the Government of Nepal. And are available 365/7 to customize your travel plan according to your travel plan. Book a professional tour by local guides and drop your private travel plan to us to make your trip memorable. I am Ammar Guni, myself a private guide in Nepal, preparing all types of holiday/individual tours of my decades of experience. Book to get me as your local guide for your visit to Nepal. I will make your trip amazing.
Why Private Tour is the most popular?
The private tour trekking is located in the central parts of the Himalayan hub of Nepal. Nepal is a small country but it has diversity in the landscape including flat land to the high Himalayas. It is the country of Lord Buddha and Mt Everest is 8,848 meters above sea level.
Nepal private holiday is one of the most important for all age travelers. Group private tour connects travelers with local tour guides in Nepal. Private Tour in Nepal includes the local culture, local cuisine, mystical landscapes, scenic towns, busy city roads of Kathmandu valley, and many more explorations around. Additionally, the fascinating tours include the best view of the world's supreme mountains, hills, and valleys. It's comfortable touring, at a pace that suits you with a personal private guide who loves what we do. It literally brings you the eye-catching view of an eight-thousander mountain and touches the ancient architectural monuments and historical cities.
You can also visit the world heritage sites with your local female guide that serves from Gokyo Agency Nepal. This is incredible! We're one customizable private tour and excursion agency, therefore, we are receiving various private tour requests in the last couple of years. Our private, handmade boutique-style trek tour is a unique way to customize to see and do the things you're interested in.
Kathmandu valley sightseeing with a private tour guide in Nepal.
As you visit Nepal and plan a Kathmandu valley sightseeing with a local guide then book a tour with us. We are a team of private tour guides in Nepal. At your request, we can also book an independent Tour Guide for a trip to Nepal in order to give you personalized service. Confusing why and how to book a private Tour Guide for Trek Tour in Nepal Himalayas? then book a trusted and certified Tour Guide for your trip to Nepal. I look forward to the day that I may welcome you for Kathmandu valley sightseeing with a licensed local guide.